Pig outlook: Bulls working to fight off price downtrend
US pork prices trend downwards while export outlook for EU strengthens.
The pig traders' perspective
Lean hog futures prices have been trending down for the past two weeks. However, solid price gains Thursday did provide the bulls with some momentum. The February contract this week extended its premium to the CME lean hog index.
Traders are optimistic US cash hog prices will put in a seasonal low soon. Weekly pork prices are still climbing in China, with prices just 2.2 percent under last year's elevated levels. Traders will have to wait until Friday for USDA's weekly export sales update for guidance as to whether China is still buying US pork for its spring festivals.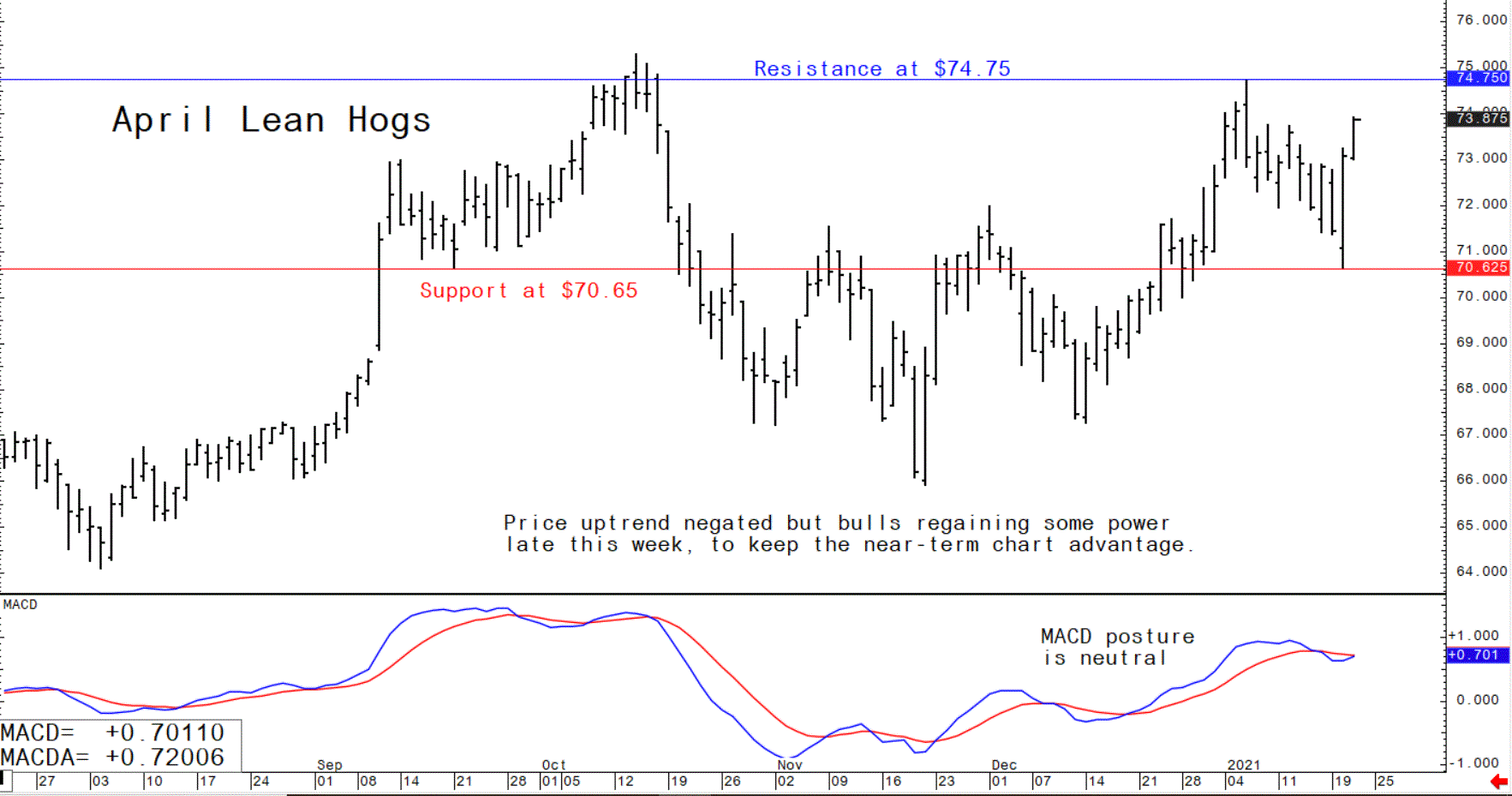 There are some expectations for Chinese US pork purchases to decline as that country aggressively rebuilds its hog herd. While China needs to remain an active importer of US pork to help meet its Phase 1 trade commitments, its need for pork imports, especially the second half of the year should be reduced unless it runs into additional issues with African swine fever.

The next week's likely high-low price trading ranges
April lean hog futures--$70.65 to $74.75, and with a sideways-higher bias
March soybean meal futures--$430.00 to $460.00, and with a sideways bias
March corn futures--$5.10 to $5.41 1/2, and a sideways-higher bias
Latest US Department of Agriculture (USDA) reports, and other global news
China reports ASF outbreak
China's ag ministry this week reported an outbreak of African swine fever (ASF) in the southern province of Guangdong. The outbreak occurred at a farm with 1,015 pigs, and the ministry indicated illegal transportation of pigs was to blame.
We've heard reports the country is still dealing with the virus that wiped out around half of China's hog herd beginning in 2018, but official reports on the outbreak have largely ceased. The last official reported case came on 26 October, when authorities seized a vehicle transporting pigs. The last confirmed farm outbreak came on June 5. There's still no ASF vaccine available for widespread use.
Chinese pork production down just 3.3 percent in 2020, with its hog inventory jumping 31 percent
China produced 41.1 million tonnes of pork in 2020, down 3.3 percent from 2019, as its domestic hog herd recovers from African swine fever (ASF), according to its National Bureau of Statistics. That compares to a 21.3 percent drop in pork production the year prior. China's hog inventory stood at 406.5 million at the close of 2020, a 31 percent increase from the previous year's depressed level. The country's beef, poultry and egg production all climbed versus the year prior, but China's total meat output was still down 0.1 percent from year-ago.
Meantime, China will auction another 30,000 MT of frozen pork from its state reserves on 21 January. The country has been working to boost supplies ahead of its key holiday season. China already auctioned 50,000 MT of pork from its reserves earlier this year.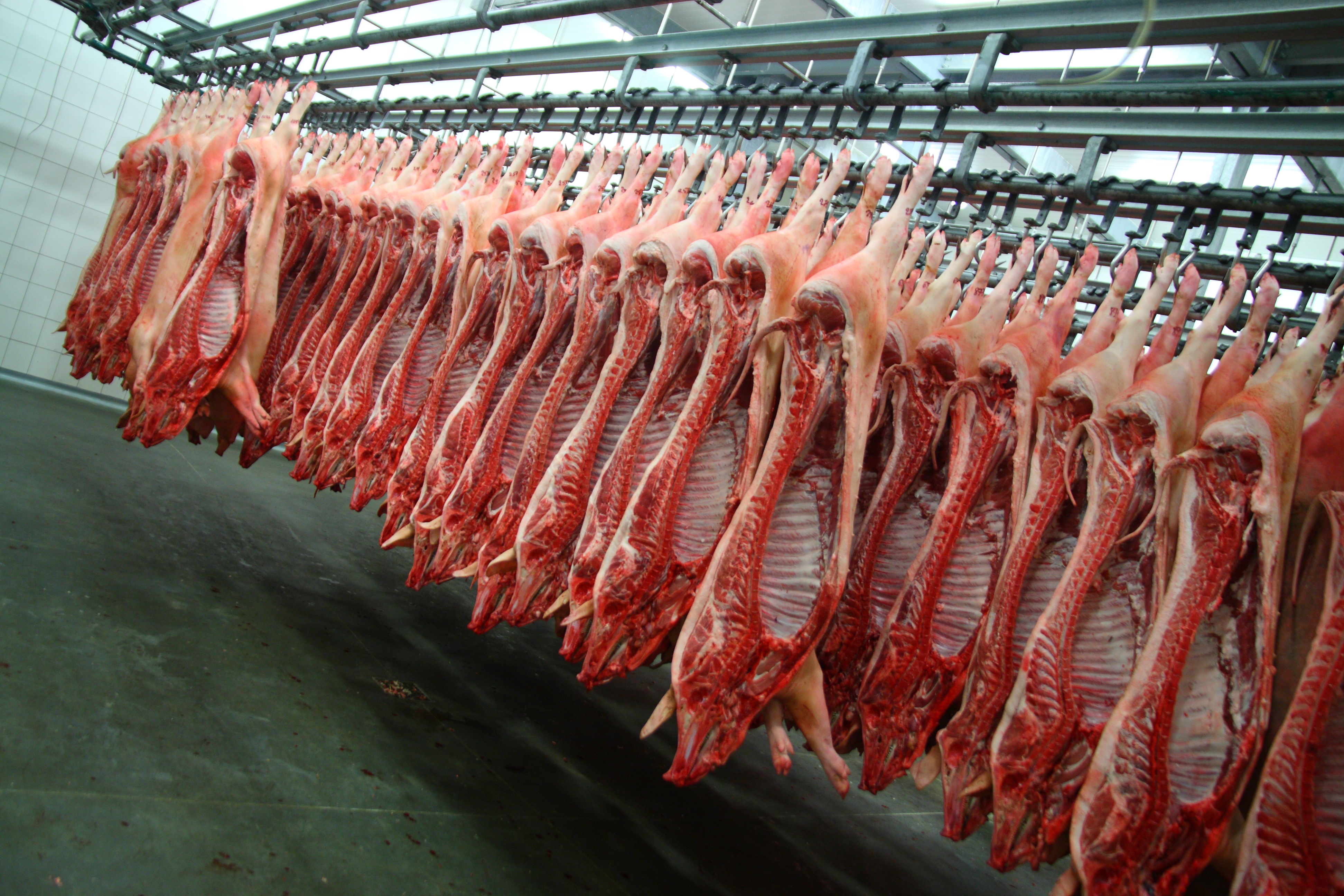 Philippines may triple pork imports to cool soaring prices
The Southeast Asian nation hopes to boost the 54,000 MT of pork it imports annually, Agriculture Secretary William Dar said Monday 18 January. Deliveries to the main Luzon island are being rushed, while a program to repopulate hogs is underway, he said.
Prices of pork products have reached 400 pesos ($8.3) a kilogram in the capital, which compares to 225 pesos last year, according to ag department data. The Philippines' swine production is expected to continue falling this year due to ASF and related restrictions. Meanwhile, the Philippines ag department said the country is now free of H5N6 bird flu, but the country remains on guard given the spread of an H5N8 strain in Europe and Asia.

EU pork exports on the rise
USDA this week reported that the volume of pork exported by the European Union (EU) during the first ten months of 2020 exceeded the record volume of pork exported in all of 2019 From January - October 2020, EU pork exports to China nearly doubled (reaching 2.37 MMT). The main suppliers to the Chinese market were Spain, Germany, Denmark and the Netherlands. Since China has banned imports from Germany due the emergence of African swine fever. Denmark has taken over as the second leading EU supplier, after Spain. Besides the strong demand from China, another driver for EU exports during 2020 was the level of EU pork production.
Despite the coronavirus (COVID-19) crisis, which led to transport, slaughter, and export restrictions the EU has been able to sustain production levels. During the first ten months of 2020, EU slaughter only declined by 0.62 percent, supported by higher slaughter weights. During the first ten months of 2020, the average weight of hogs slaughtered in the EU increased by 1.04 percent. EU carcass weights have been trending upwards since 2011, but the current increase has also been a result of delayed slaughter (mainly in Denmark, the Netherlands and Germany) as a result of coronavirus logistics challenges (eg, slaughterhouses temporarily closing due to infections among staff, etc). However, a notable reduction of weight was realised in Italy (-5.3 percent) due to declining demand for charcuterie.

Major gene edits for hogs "on the horizon": NPPC
At least five other nations are moving toward gene editing of hogs, which could put them way ahead of the United States in producing disease-resistant and faster-growing hogs that cost less to grow, said a group speaking for American hog farmers. The National Pork Producers Council (NPPC) said USDA, rather than the FDA, should regulate GE livestock. The FDA "continues to engage in delay tactics that are holding back U.S. agriculture," said NPPC president Howard Roth.
USDA Secretary Sonny Perdue proposed last month that USDA assume regulatory jurisdiction of GE food animals. The comment period on the proposal runs into late February, so the Biden administration would decide whether to proceed.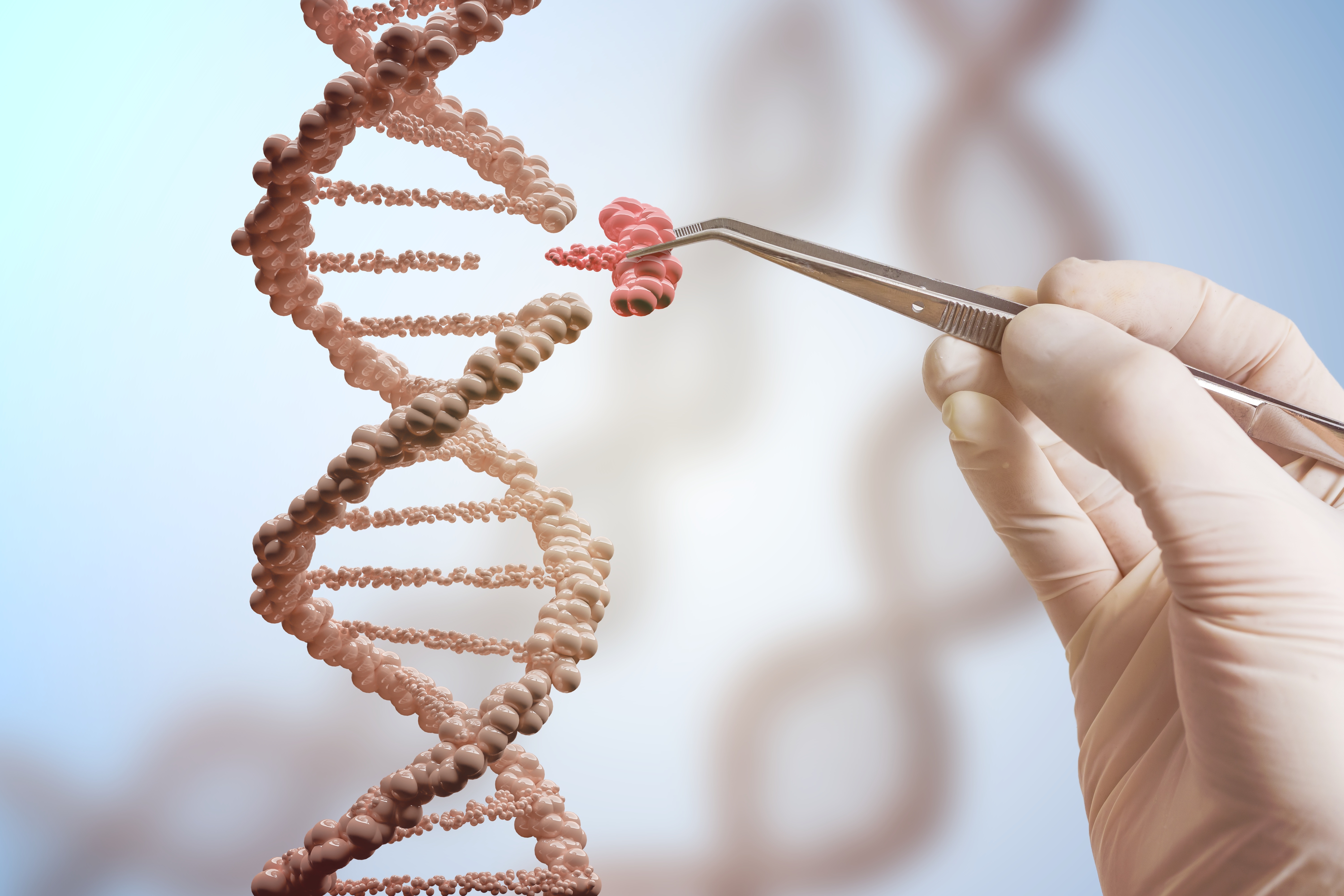 Reports surfaced earlier this week, however, that the Trump administration may try to carry out the transfer of authority before leaving office. "Major competitors such as Argentina, Australia, Brazil, Canada, and China are moving forward while the United States lags behind," said the NPPC in comments submitted to the USDA. "This disadvantage will be more acute if these countries approve the significant gene edits that we know are on the horizon long before the United States is able to do so. We simply cannot allow US farmers and ranchers to lack the same animal health and food safety advantages as producers in other countries."
USDA's Livestock Outlook for 2021
Pork and hogs
Pork production in 2021 is expected to total almost 29 billion pounds, more than 1 percent ahead of production last year. The increase is largely attributable to a rebounded pork processing industry, slightly higher first-half 2021 farrowing intentions, and resumption of pre-2020 higher-trending litter rates.
November exports were slightly ahead of year-earlier shipments, due in large part to demand from China\Hong Kong and Mexico. Exports in 2021 are expected to come in almost 2 percent below 2020 exports due to moderating demand from China\Hong Kong as the pork sector there rebounds from African swine fever.
Read Jim Wyckoff's updates on the poultry industry on The Poultry Site and see his analysis of trends in the beef and dairy market on The Cattle Site.