Pig outlook: futures market in solid price uptrend as traders expect increasing demand in coming months
US pork exports are up year on year and China seeks to stabilise domestic pork prices.
The pig traders' perspective
Two weeks of sharply reduced holiday production have cleared the US pipeline. Wednesday's hog slaughter came in a 495,000 versus 472,000 last week and 495,000 at this time a year ago.
This week's product market action has signalled stronger underlying demand among retailers on price breaks, despite the post-holiday season typically being a fairly lacklustre demand period.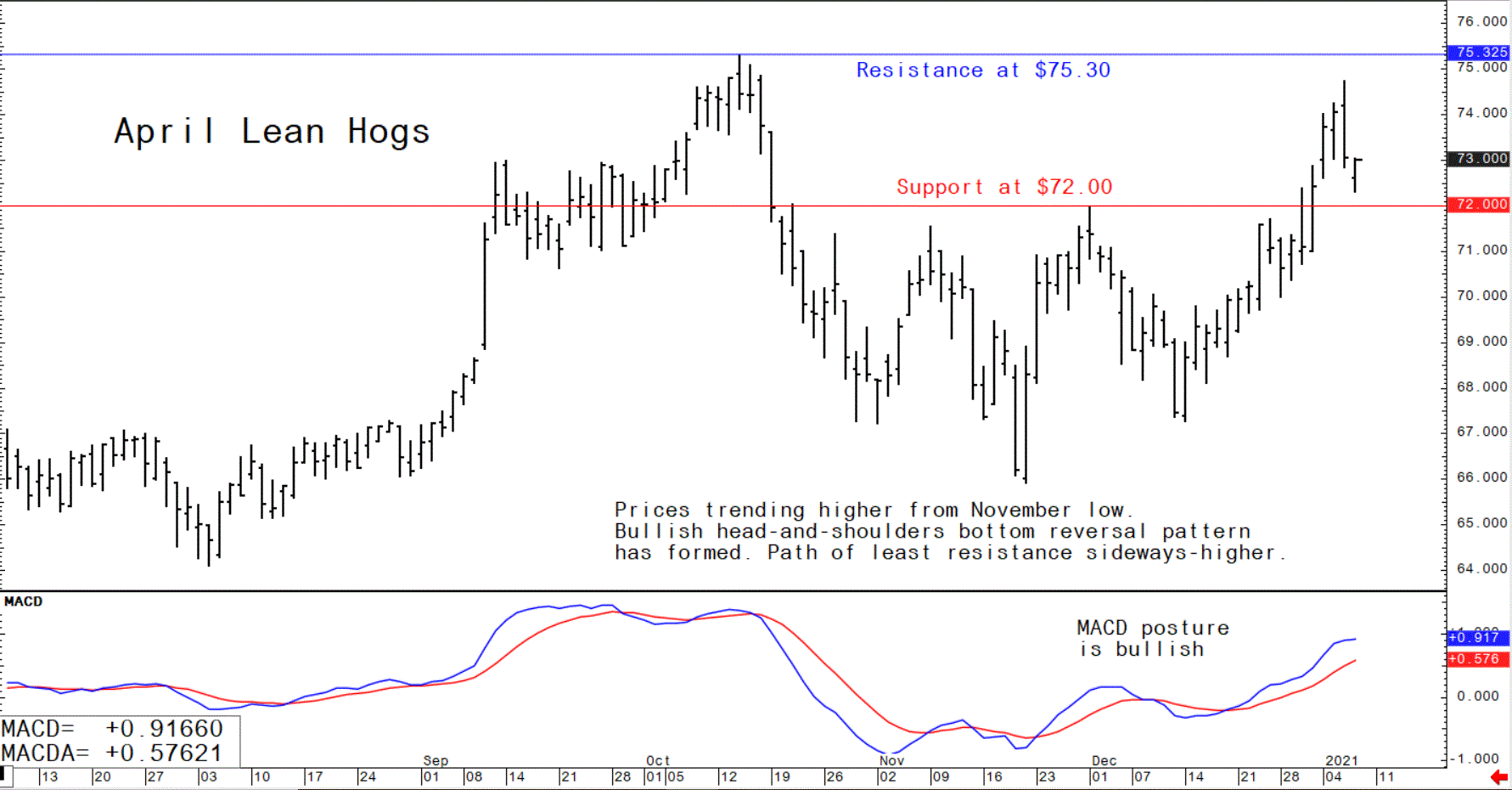 Rallying Chinese hog and pork markets, tight US cold storage stocks, a depleted fresh pork pipeline, increased cost of production and technical momentum all remain supportive and will limit the downside in lean hog futures.

Average US hog weights in the Iowa/southern Minnesota market jumped 3.3 lbs the week ending 2 January, to 291.6 lbs, with weights now 2.7 lbs above year-ago. Elevated weights have kept a damper on cash prices.
The pork cut-out value should be supported as US consumers are expected to use some of their stimulus money to refill freezers with meat.
The next week's likely high-low price trading ranges
April lean hog futures--$72.00 to $75.30, and with a sideways-higher bias
March soybean meal futures--$420.00 to $440.00, and with a sideways-higher bias
March corn futures--$4.80 to $5.15, and a sideways-higher bias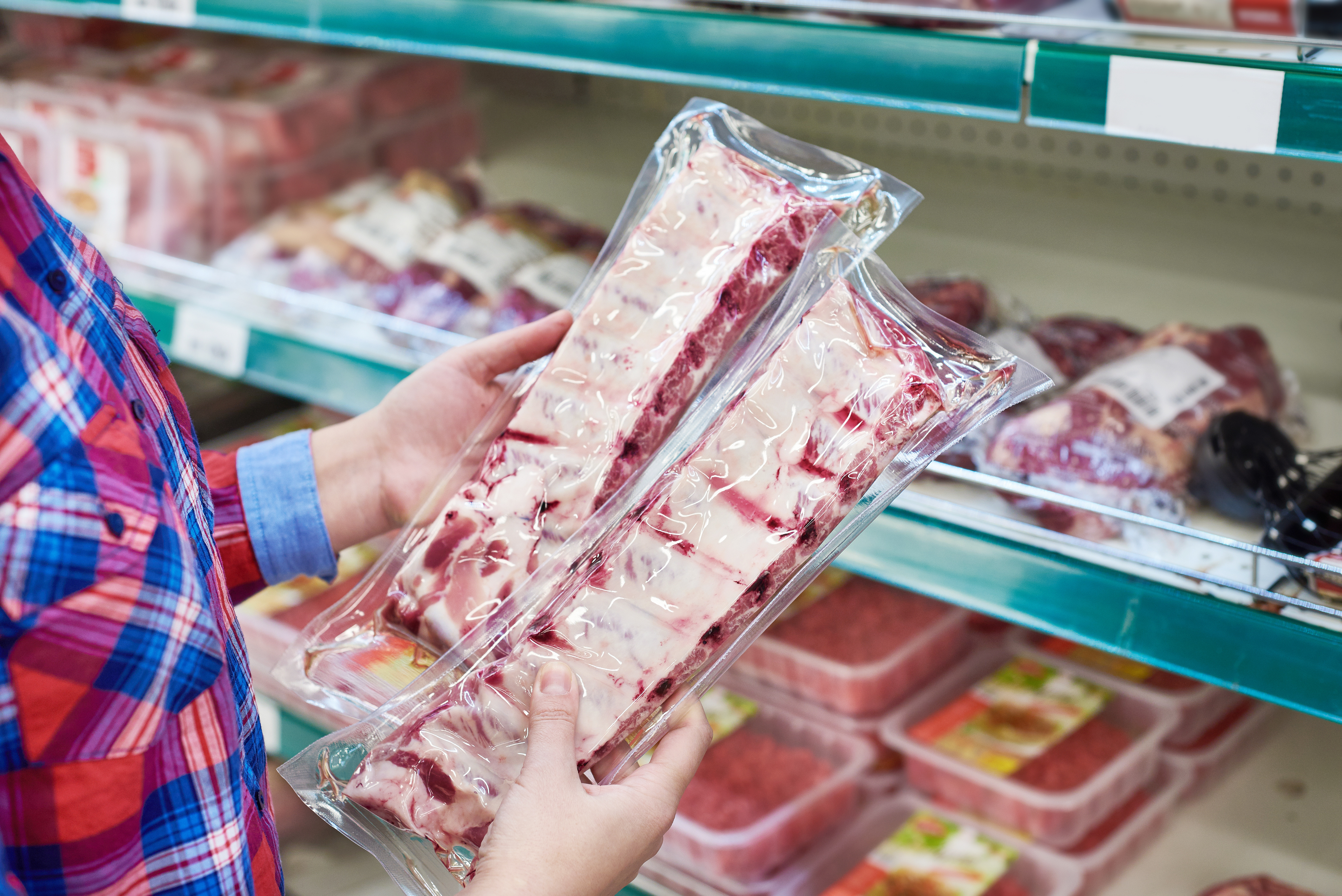 Latest USDA reports
US pork sales continue to slide
The weekly USDA report on the morning of 7 January showed US pork net sales reductions of 8,600 metric tonnes (MT) for 2020, resulting in increases for Mexico (3,500 MT) and South Korea (500 MT), were more than offset by reductions primarily for China (11,300 MT) and Japan (700 MT).
Outstanding sales on 31 December 31 totalled 158,000 MT and were carried over to 2021. Exports of 26,700 MT were primarily to China (9,400 MT), Mexico (7,000 MT), Japan (3,500 MT), South Korea (1,700 MT), and Australia (1,100 MT).
Accumulated exports for 2020 totalled 1,938,000 MT, up 16 percent from the 1,624,000 MT exported in 2019.
The latest news from China
Demand for plant-based meat rising in China
While China remains the world's leading consumer of meat and poultry, demand for plant-based meat alternatives is on the rise.
With plant-based meat alternatives currently meeting or exceeding the cost of similar meat and poultry portions, leading plant-based meat alternative companies are focused on products that are alternatives for beef and pork, which tend to command a higher market price.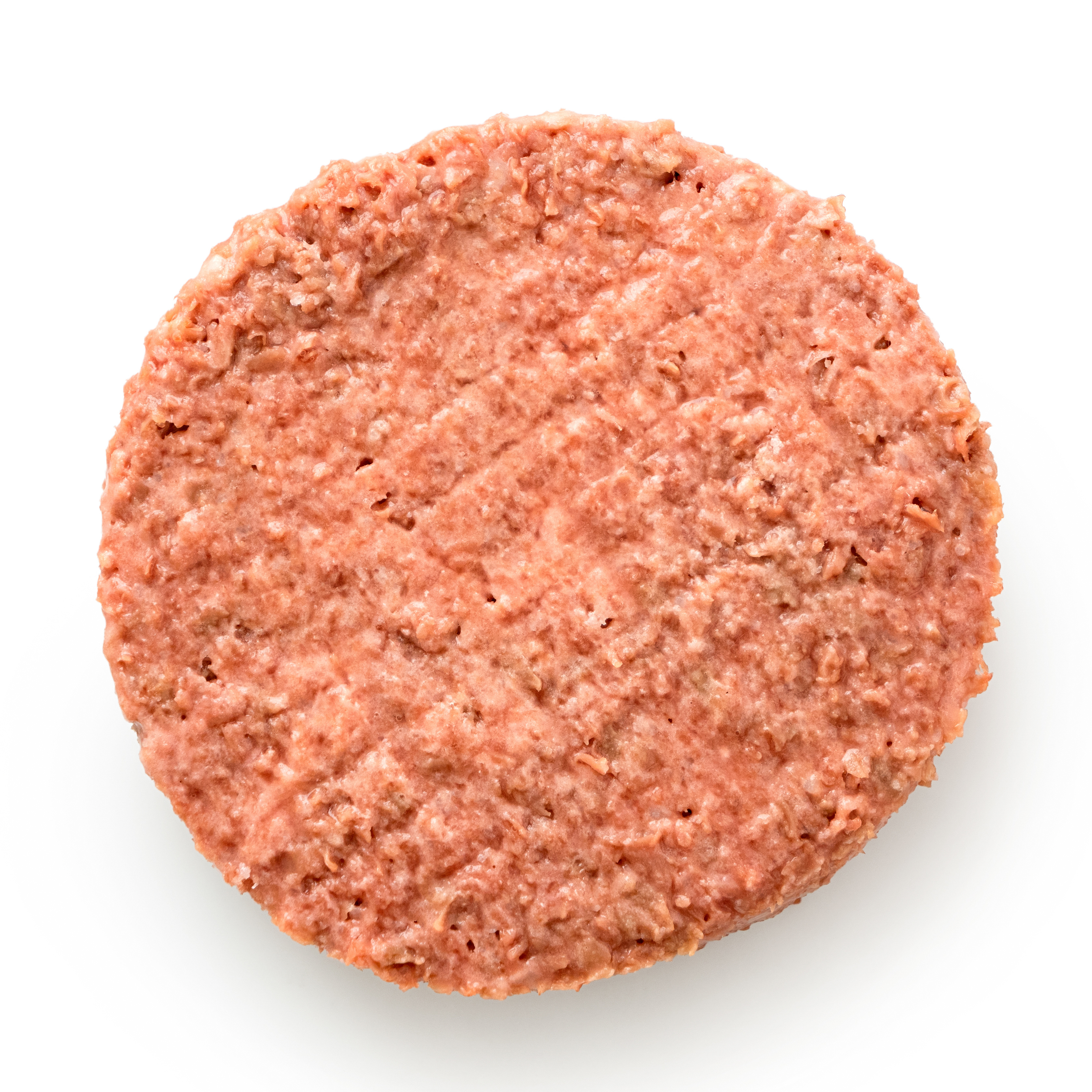 Along with the relatively high price of plant-based meat alternatives, the main challenges facing the sector are taste, labelling, and consumer awareness, understanding, and acceptance.
China temporarily bans pork from another Brazilian plant
China has suspended imports from a privately owned Brazilian pork plant due to concerns about COVID-19 cases at the plant owned by Aurora Alimentos. China has requested information about cases of the virus at the plant and Brazil's Animal Protein Association (ABPA) said it is supplying Brazil's ag ministry with information needed for Chinese authorities to reverse the ban. ABPA says, "This is an isolated event in the past."
China to auction more pork reserves this week
China auctioned another 20,000 MT of frozen pork from its state reserves on 7 January. After a break from such auctions since September, China has restarted the sales to ensure adequate supplies ahead of the Lunar New Year festivities.
See Jim Wyckoff's analysis of the global beef and dairy markets on The Cattle Site and see his updates on the poultry industry on The Poultry Site.