Pig outlook: hog market bulls keep foot on the gas
US hog futures continue to rise, while China's pork industry begins to see negative impacts from ineffective ASF vaccines.
The pig trader's perspective
The lean hog futures market continued to climb this week, but the cash hog market has now paused. Spot cash hog markets are beginning to weaken, putting some pressure on the futures' premiums. However, losses in futures were limited as the pork cut-out value on Wednesday rose a solid $4.71 to $110.01 per hundredweight.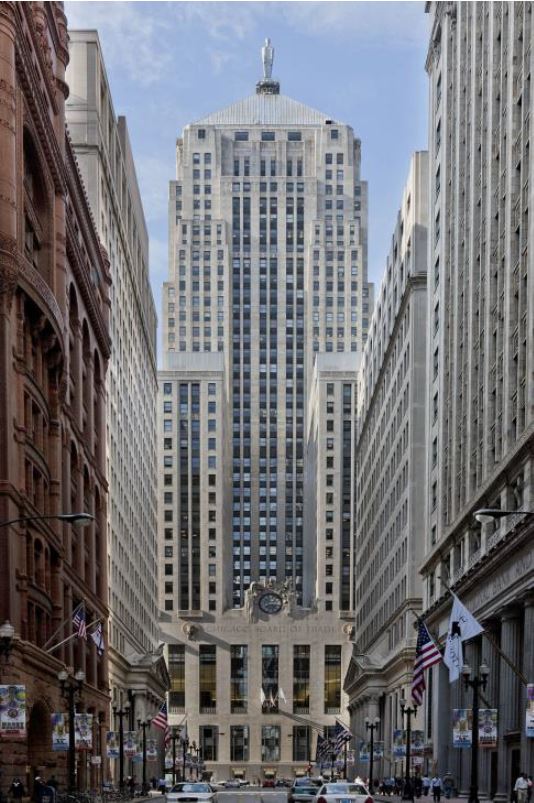 Futures' premiums to the cash hog market suggest that US hog supplies are unlikely to rise above demand. Meanwhile, piglet and gilt prices there have moved to multi-month highs, an indication of possible additional herd liquidation.
More reports out of China regarding African swine fever's ongoing impact on China's hog herd and the resulting opportunity this presents for the US are bolstering export hopes as the US looks forward to reopening and a boost in restaurant demand.
The next week's likely high-low price trading ranges
June lean hog futures--$102.00 to $107.00 and with a sideways-higher bias
May soybean meal futures--$410.00 to $433.20, and with a sideways bias
May corn futures--$5.60 to $5.85, and a sideways bias
News from the US pork industry
Pork exports remain strong
USDA Thursday morning reported US pork net sales of 61,000 metric tonnes (MT) reported for 2021 - a marketing-year high - and up 58% from the previous week and 43% from the prior 4-week average.
Increases were primarily for China (29,700 MT, including decreases of 1,200 MT), Mexico (15,800 MT, including decreases of 500 MT), Japan (4,600 MT, including decreases of 200 MT), Canada (3,700 MT, including decreases of 400 MT), and Australia (2,200 MT, including decreases of 300 MT).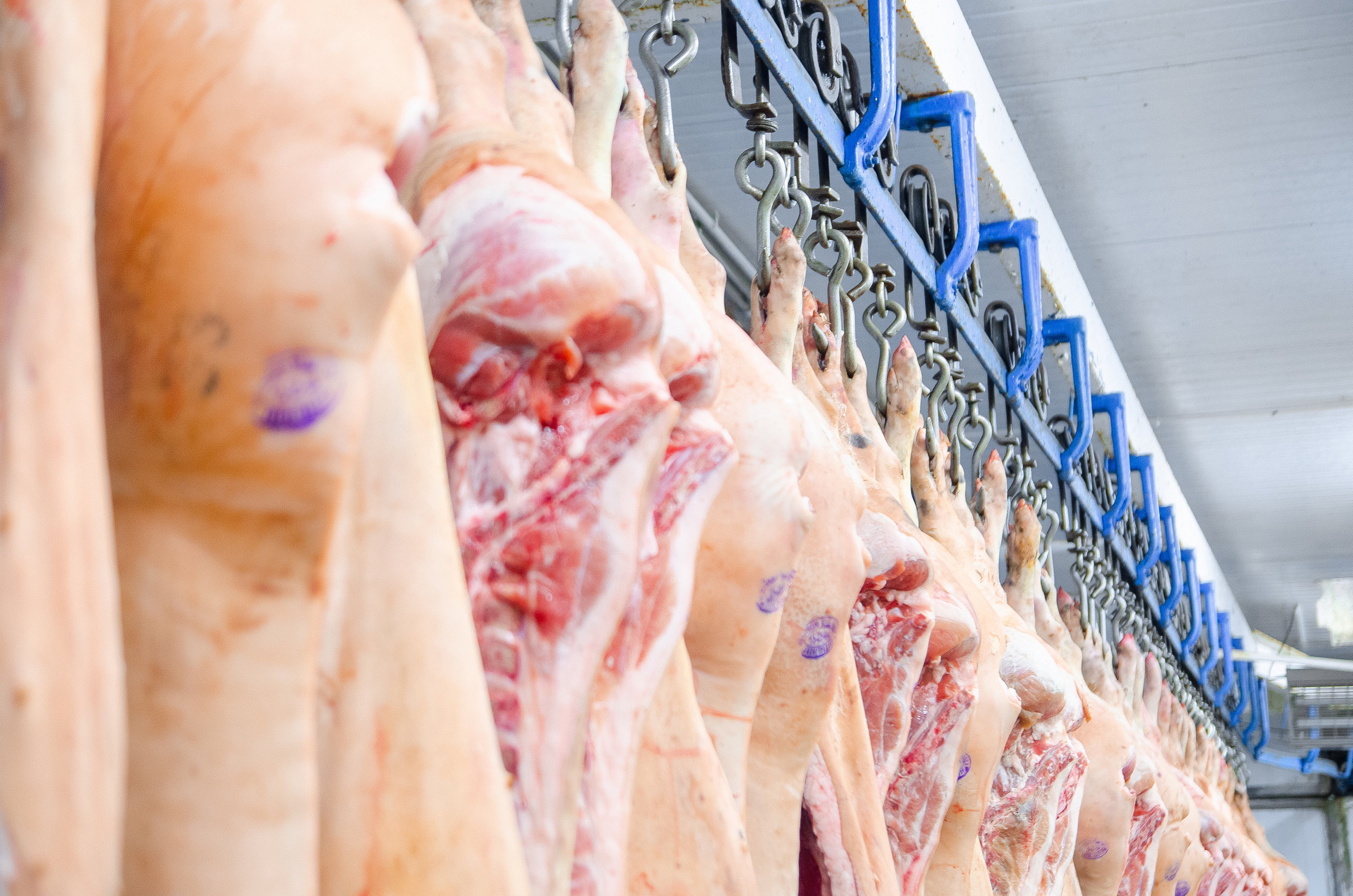 Exports of 40,400 MT were up 5% from the previous week and 2% from the prior 4-week average. The destinations were primarily to China (11,900 MT), Mexico (9,900 MT), Japan (5,200 MT), South Korea (4,000 MT), and Colombia (1,800 MT).
USDA's February US cold storage report
February 2021 Highlights:
Total red meat supplies in freezers were up 3% from the previous month but down 12% from last year.
Frozen pork supplies were up 7% from the previous month but down 24% from last year.
Stocks of pork bellies were up 22% from last month but down 49% from last year.
Latest updates from Asia
China's WH Group says 2020 hog processing tumbled 46% as ASF cut supplies
The use of illicit African swine fever vaccines in China last year caused infections that cut hog supplies and lifted prices, said Ma Xiangjie, president of Henan Shuanghui Investment and Development, WH Group's domestic unit.
China's largest processor WH Group in an earnings release said hog processing tumbled 46% in 2020 from the year prior due to tight supplies.
The company also said it imported 700,000 MT of meat in 2020, with 70% of it coming from the United States. The processor expects hog production to climb in 2021, but it also commented that prices will likely remain well above those of overseas markets.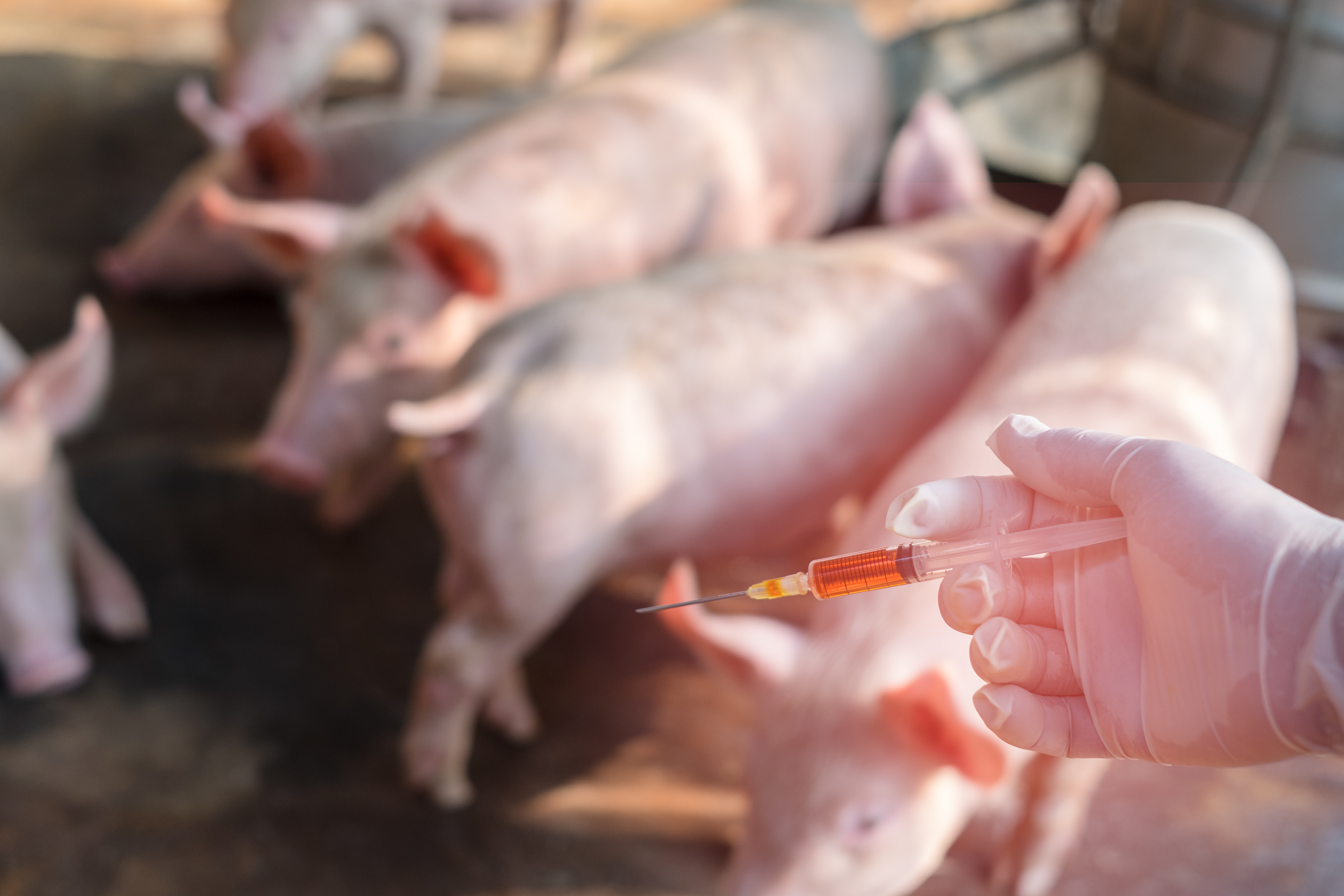 Analysis of South Korea's pork market shows demand remaining strong
USDA in a recent report said that while South Korea's overall demand for beef and pork remains strong, imports of these products have declined as a result of the global pandemic.
COVID-related restrictions have limited Korea's Hotel, Restaurant, and Institutional sectors where imported meat is heavily consumed. Conversely, Korea's market shift to in-home dining has bolstered retail sales of domestically produced meat.
In the swine sector, Korea's small-scale operations continue to struggle with balancing production costs and suppressed pork prices. With improved market conditions expected for the second half of 2021, Korea's pork consumption is forecast to rebound modestly by the end of the year.
Agriculture news from the European Union
European Commission changes rules on livestock feed
The European Commission has presented a draft proposal that would allow the feeding of processed animal proteins (PAP) from poultry to pigs and pig PAPs to poultry again. As a large majority of Members States received the proposal positively, EU industry experts believe that the proposal has a good chance of gaining approval through written procedure in a meeting in April or May.
While the European Parliament, under the scrutiny procedure, must also vote on the proposal, it is not expected to block this proposal as it will give the EU feed sector access again to an important source of high-quality protein, while at the same time recycling large amounts of animal waste, which fits well with the goals of the EU Farm To Fork Strategy.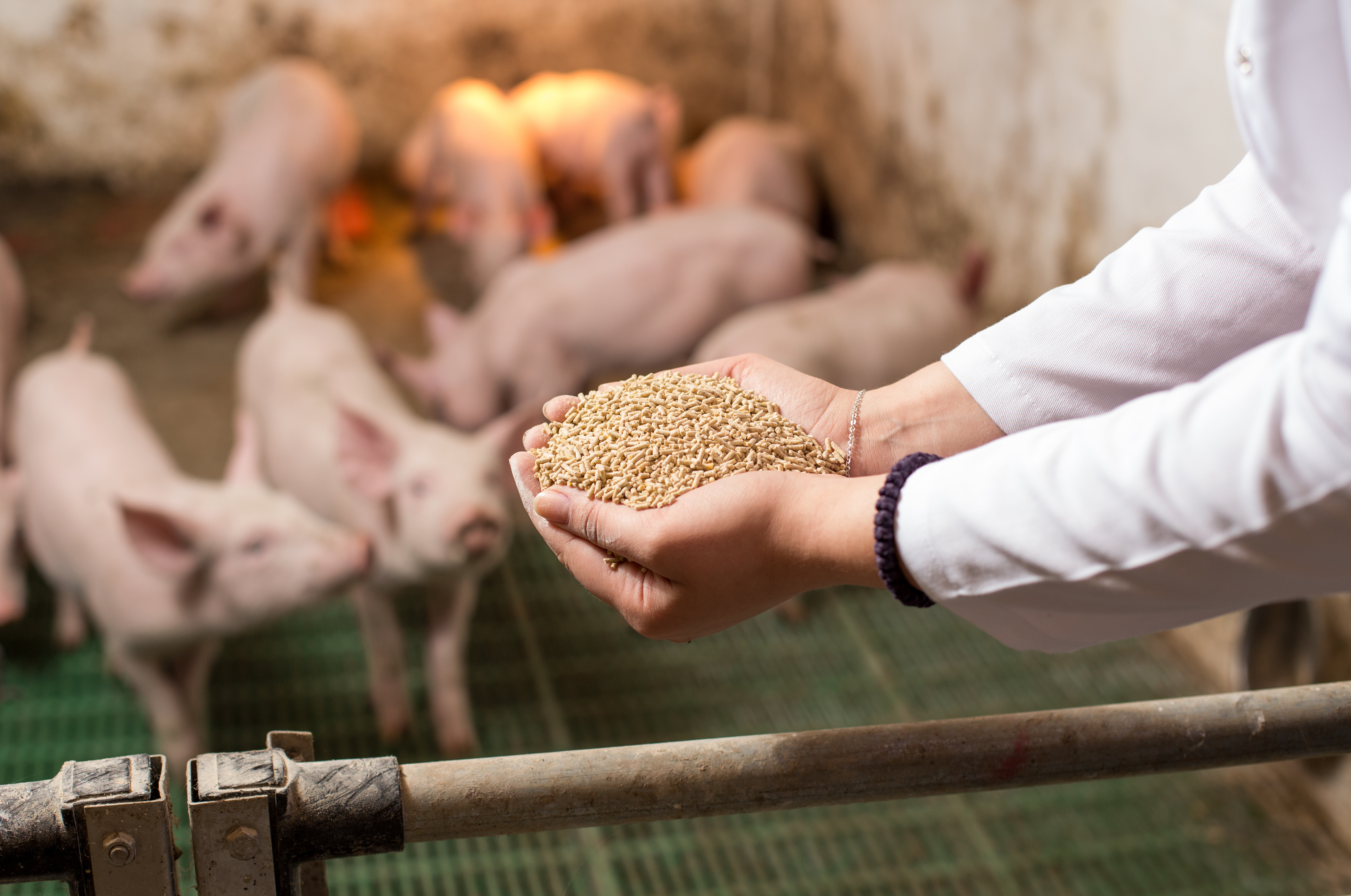 In response to the European BSE crisis the EC adopted a regulation laying down rules for the prevention, control and eradication of certain transmissible spongiform encephalopathies, also known as the BSE regulation. The EC installed a ban on the use of PAPs and meat and bone meal (MBM) in feed for farmed animals.
Meat industry news from South America
Argentina suspends 15 meat exporters for dodging industry regulations
This week Argentina's ag ministry announced it had discovered several meat export operations had undercut competitors and evaded taxes by failing to properly register their business with the state.
Therefore, the country has suspended 15 meat exporters, impacting at least 40 MT of shipments. The report did not name the companies involved. The ag ministry says state prosecutors will begin preparing formal complaints soon.
Read Jim Wyckoff's analysis of the global poultry market on The Poultry Site and see updates on the beef and dairy industry on The Cattle Site.