Pig outlook: lean hog futures bulls power prices to 8-month high
Jim Wyckoff gives his analysis of the global hog market.
The pig traders' perspective
The lean hog futures charts remain bullish as prices have been trending up since late July and on Thursday 8 October surged to a more-than-eight-month high. Charts suggest the path of least resistance for lean hog futures will remain sideways to higher into the end of the year. Strong export and domestic demand for US pork are keeping prices supported despite higher hog slaughter levels and heavier weights than last year at this time.
Rising feed prices, as evidenced by strong rallies on corn and soybean meal futures, are likely to somewhat cut into pork producers' profits in the coming weeks. October is US "National Pork Month," which suggests retailers will be featuring pork more than normal in the next couple weeks.
The next week's likely high-low price trading ranges
December lean hog futures--$65.00 to $70.00, and with an upside bias
December soybean meal futures--$355.00 to $380.00, and with a sideways-higher bias
December corn futures--$3.80 to $4.00, and a sideways-higher bias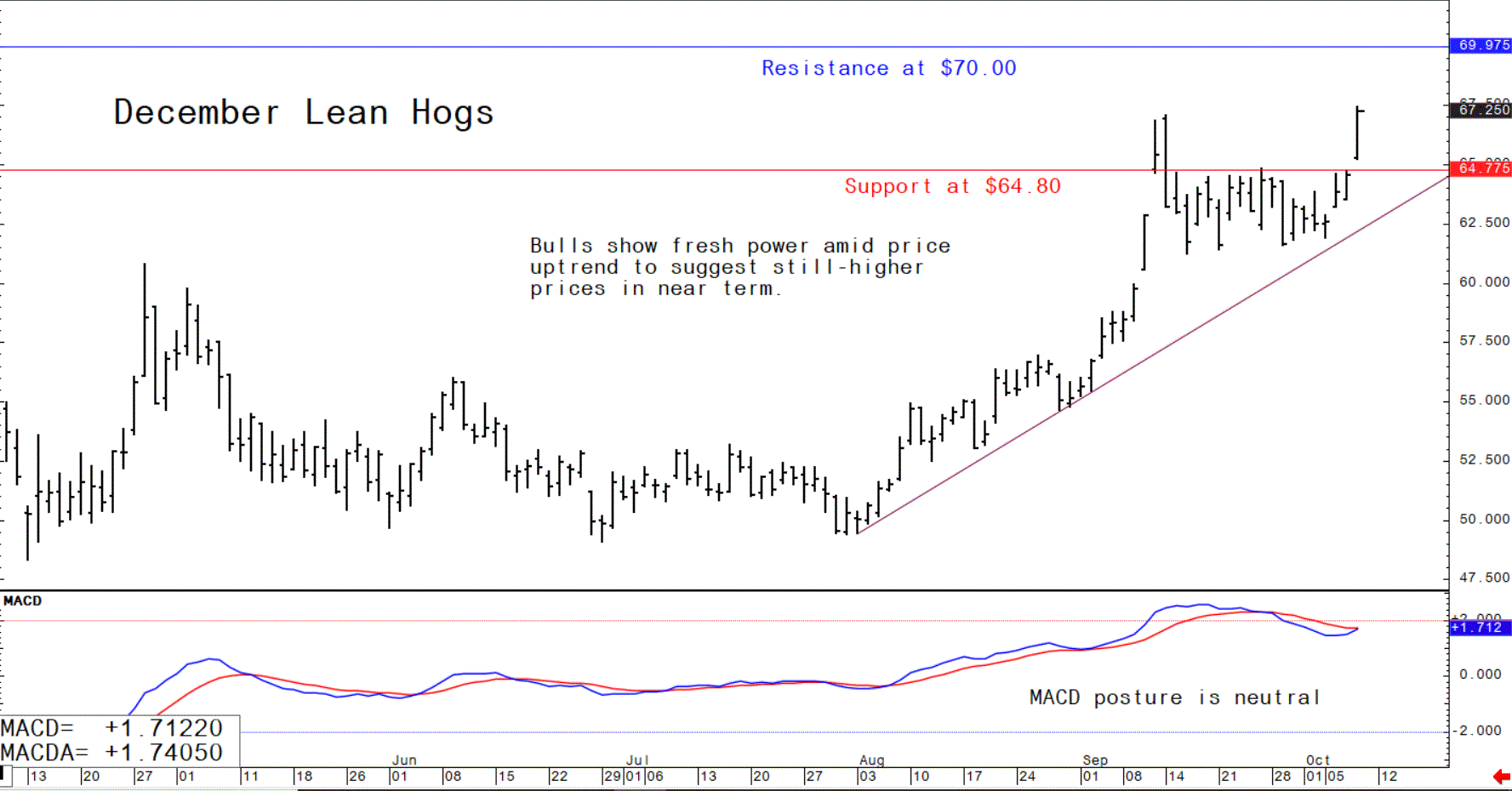 Latest US Department of Agriculture (USDA) reports, and other news
Strong US pork exports sales in latest reporting week, led by China
The USDA on Thursday morning reported net US pork sales of 60,200 metric tonnes (MT) for 2020--a marketing-year high--were up 52 percent from the previous week and from the prior 4-week average. Increases were primarily for China (29,000 MT, including decreases of 1,200 MT), Mexico (16,400 MT, including decreases of 500 MT), Canada (4,500 MT, including decreases of 400 MT), Japan (2,400 MT, including decreases of 200 MT), and South Korea (2,000 MT, including decreases of 100 MT). For 2021, net sales of 500 MT were primarily for Canada (300 MT) and Australia (100 MT).
Exports of 36,800 MT were up 13 percent from the previous week and from the prior 4-week average. The destinations were primarily to Mexico (11,200 MT), China (10,600 MT), Japan (4,300 MT), Canada (2,500 MT), and South Korea (2,200 MT).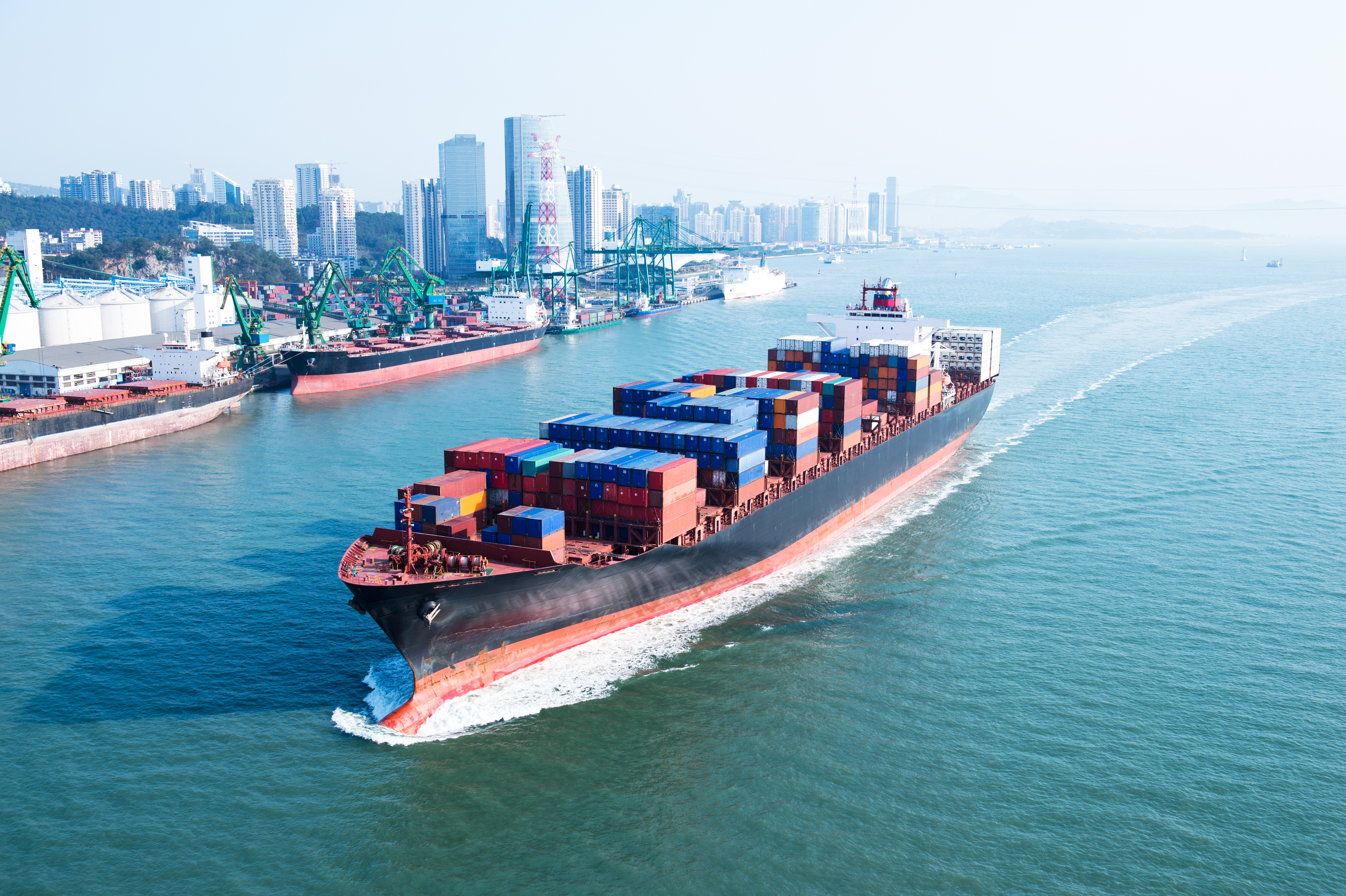 US pork exports decline in August
Combined pork/pork variety meat exports fell 2 percent in volume during August to 217,893 MT, with the value of that meat sliding 10 percent to $528 million.
Shipments of muscle cuts were up 1 percent from year-ago and 11 percent in value. Pork exports for all of 2020 remain on a record-breaking pace, with combined pork exports up 17 percent in volume to just shy of 2 MMT and 18 percent in value at $5.13 billion. The US Meat Export Federation (USMEF) says US pork is making "significant gains" in Japan.
USDA weekly pork report—loins featured
USDA reported this week that pork features were less active compared to the previous week and year. Loin cuts were featured more prevalently while all other cut areas yielded advertisement space. Individual item prices were steady to firm compared to the previous week and year. Wholesale item prices were sharply higher due to higher primal values across all cut areas.
World food prices continue to rise
World food prices rose for a fourth month running in September, led by strong increases for cereals and vegetable oils, the United Nations food agency said on Thursday 8 October.
The Food and Agriculture Organisation's food price index, which measures monthly changes for a basket of cereals, oilseeds, dairy products, meat and sugar, averaged 97.9 points last month versus a downwardly revised 95.9 in August.
The Rome-based FAO also said in a statement that worldwide cereal harvests remained on track to hit an annual record in 2020, even though it slightly trimmed its previous forecasts.
German meatpacking plant forced to close amid COVID-19 outbreak
A German abattoir hit with an outbreak of Covid-19 has been ordered to close. The Weidemark plant in northern Germany that is owned by Toennies has had 112 of its roughly 2,000 workers test positive for the virus.
The plant will end slaughter on Friday 9 October and packing on Sunday 11 October and then close for 22 days, according to a regional authority.
The news reminds of fears about another wave of problems at US packing plants, though industry executives say new safeguards should prevent that from happening.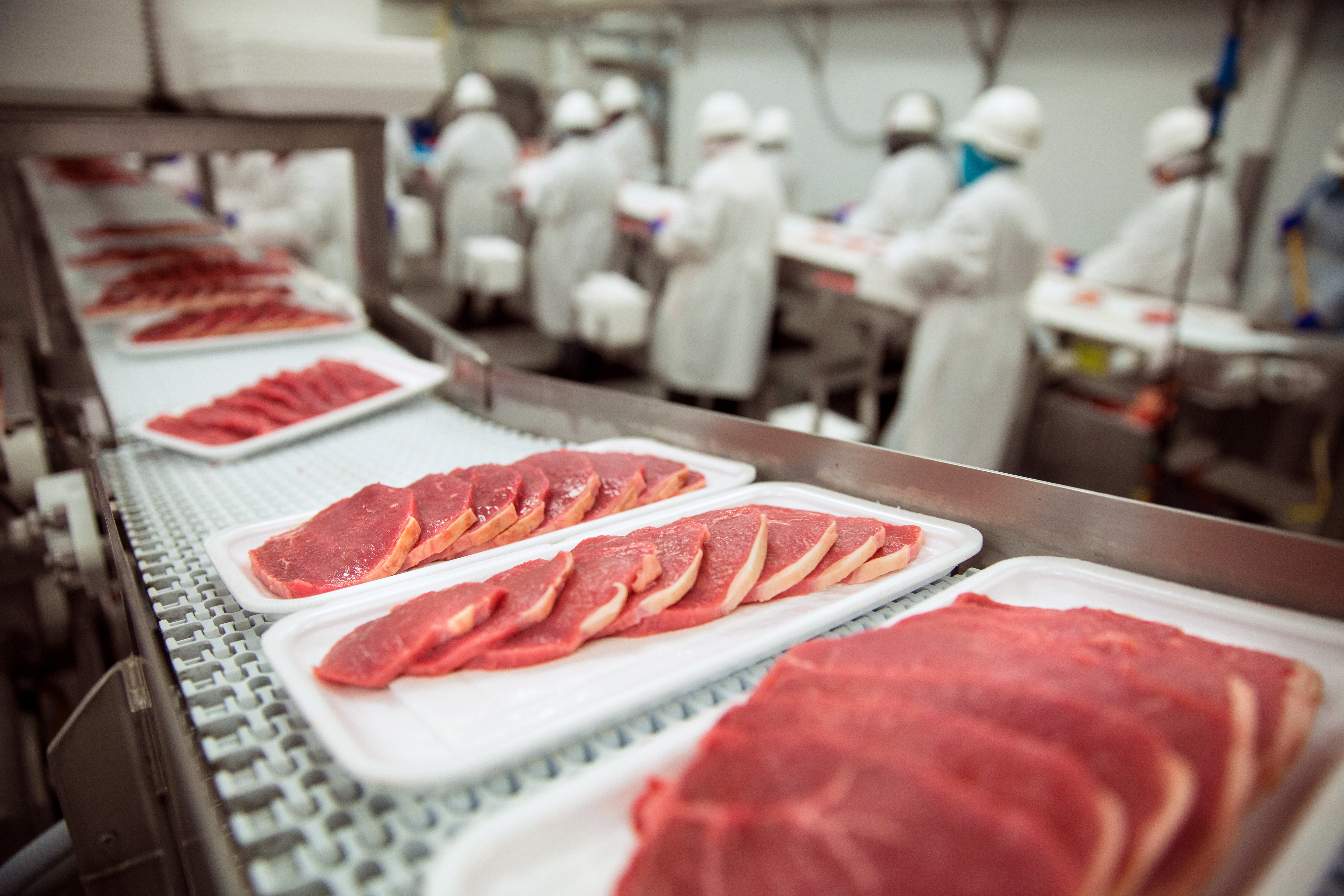 Spain livestock update from USDA

USDA this week reported the temporary closure of hotels and restaurants in response to COVID-19 lowered domestic demand for high-end meats and slashed prices for meat products such as suckling piglets, Iberico products, high-valued beef cuts and chicken.
In 2020, the availability of domestic meat supplies and lower tourism will likely lower Spain´s overall imports of meat. This year, Spanish exports of pork and live cattle may be the driver to alleviate the loss in sales to the hospitality sector.
During the first five months of 2020, the volume of Spanish pork exports grew by 11 percent fuelled by record-level exports to China. In addition, the recent outbreak of African swine fever in Germany may further expand Spanish pork exports to Asian markets.
Read Jim's latest analysis of the global beef and dairy industry on The Cattle Site and the latest news on the poultry meat market on The Poultry Site.