Pig outlook: lean hog futures trying to recover and having some success
Pig prices in the US are starting to recover, as reports from China suggest that a variant of African swine fever (ASF) is circulating in the pig population.
The pig trader's perspective
After a steep, two-week downdraft in US lean hog futures prices, this week's saw a decent corrective rebound. Hog futures are caught between seasonally elevated cash prices and bearish expectations for prices during the second half of 2021.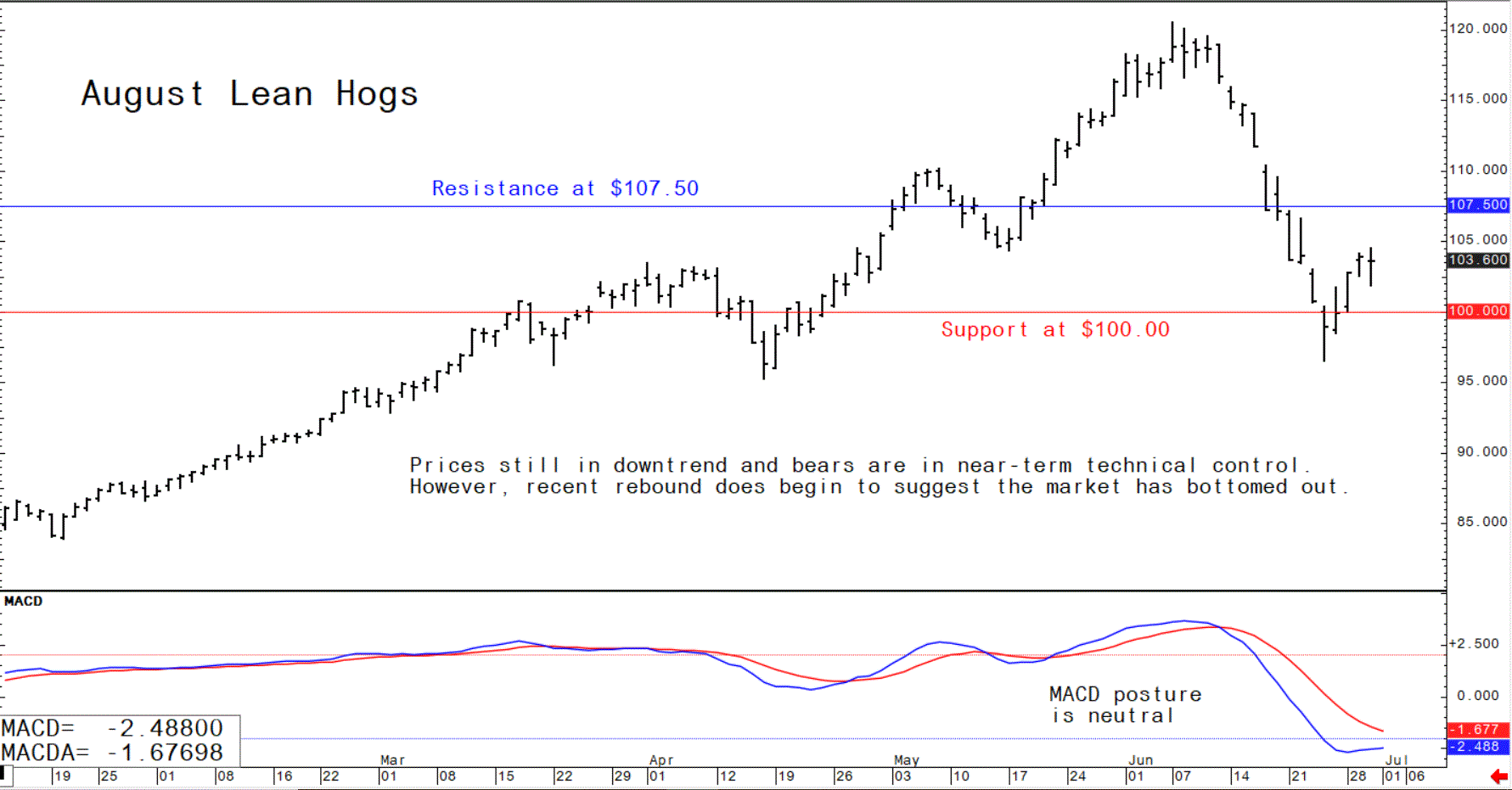 The preliminary figure for the CME Lean Hog Index came in at $112.13 Wednesday 30 June, which means the July futures settlement is discounted about $4.75 with 10 business days of trading before expiration on 15 July.
Ideas that surprisingly tight short-term hog supplies, as implied by a five-pound drop in average pig weights over the past month, as well as strong seasonal demand for several pork cuts, such as loins, ribs and bellies, will support prices through mid-July supported the nearby contract.
As is very often the case at this time of the year, the industry is trying to get a sense of the size of the summer-fall decline in US cash hog prices.
The next week's likely high-low price trading ranges
August lean hog futures-$100.00 to $107.50 and with a sideways-higher bias
December soybean meal futures-$375.00 to $400.00, and with a higher bias
December corn futures-$5.80 to $6.28 1/4, and a sideways-higher bias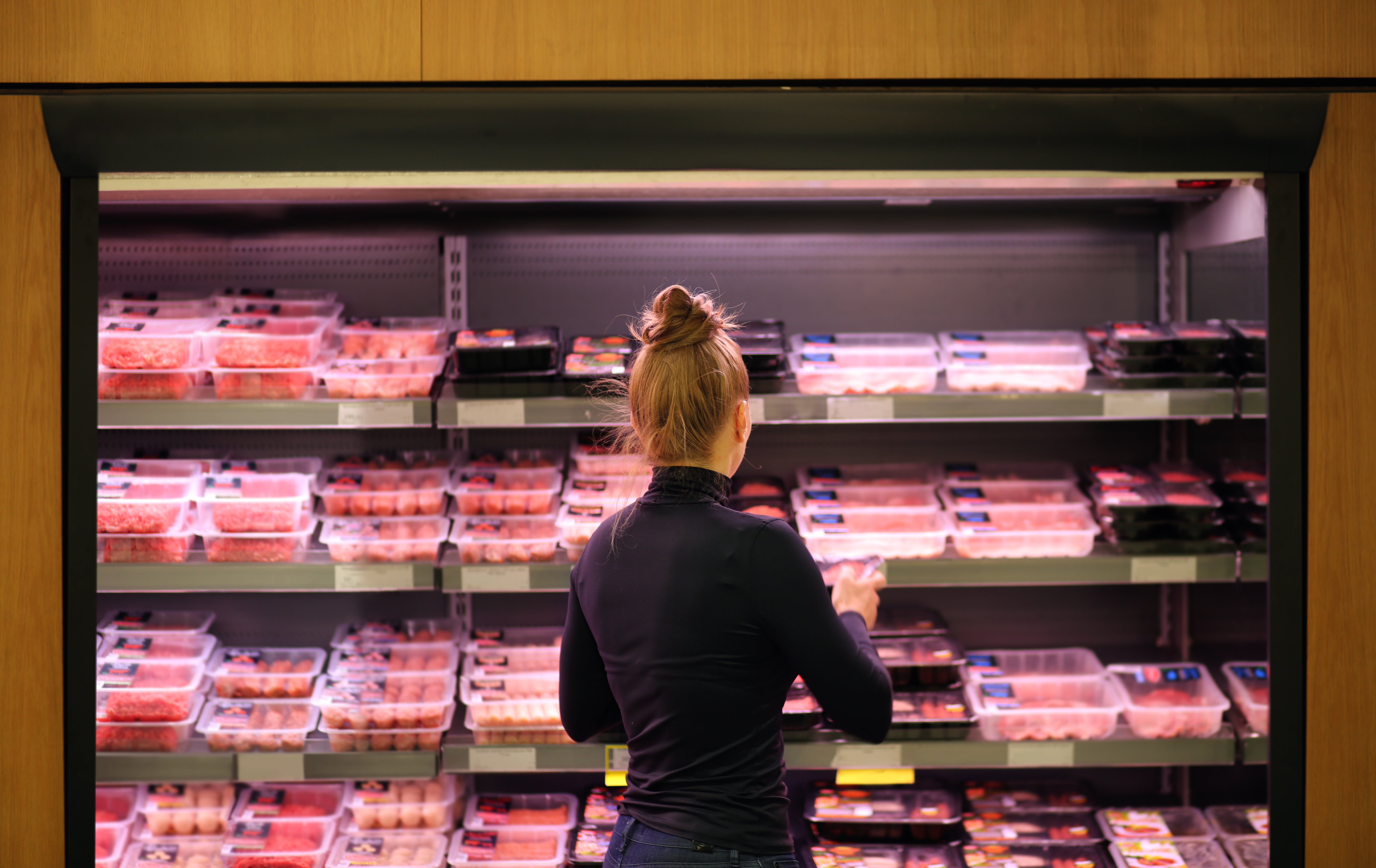 Latest news from the US pork industry
Better US pork sales in latest week
USDA Thursday 1 July reported US pork net sales of 28,600 metric tonnes (MT) for 2021 were unchanged from the previous week, but up 12% from the prior four-week average.
Increases primarily for Mexico (17,700 MT, including decreases of 900 MT), Japan (2,800 MT, including decreases of 400 MT), Canada (1,800 MT, including decreases of 800 MT), Colombia (1,600 MT, including decreases of 100 MT), and China (1,500 MT, including decreases of 1,000 MT), were offset by reductions for New Zealand (100 MT).
Exports of 32,200 MT were down 4% from the previous week and 5% from the prior four-week average. The destinations were primarily to Mexico (13,500 MT), China (5,100 MT), Japan (4,000 MT), South Korea (3,000 MT), and Canada (2,000 MT).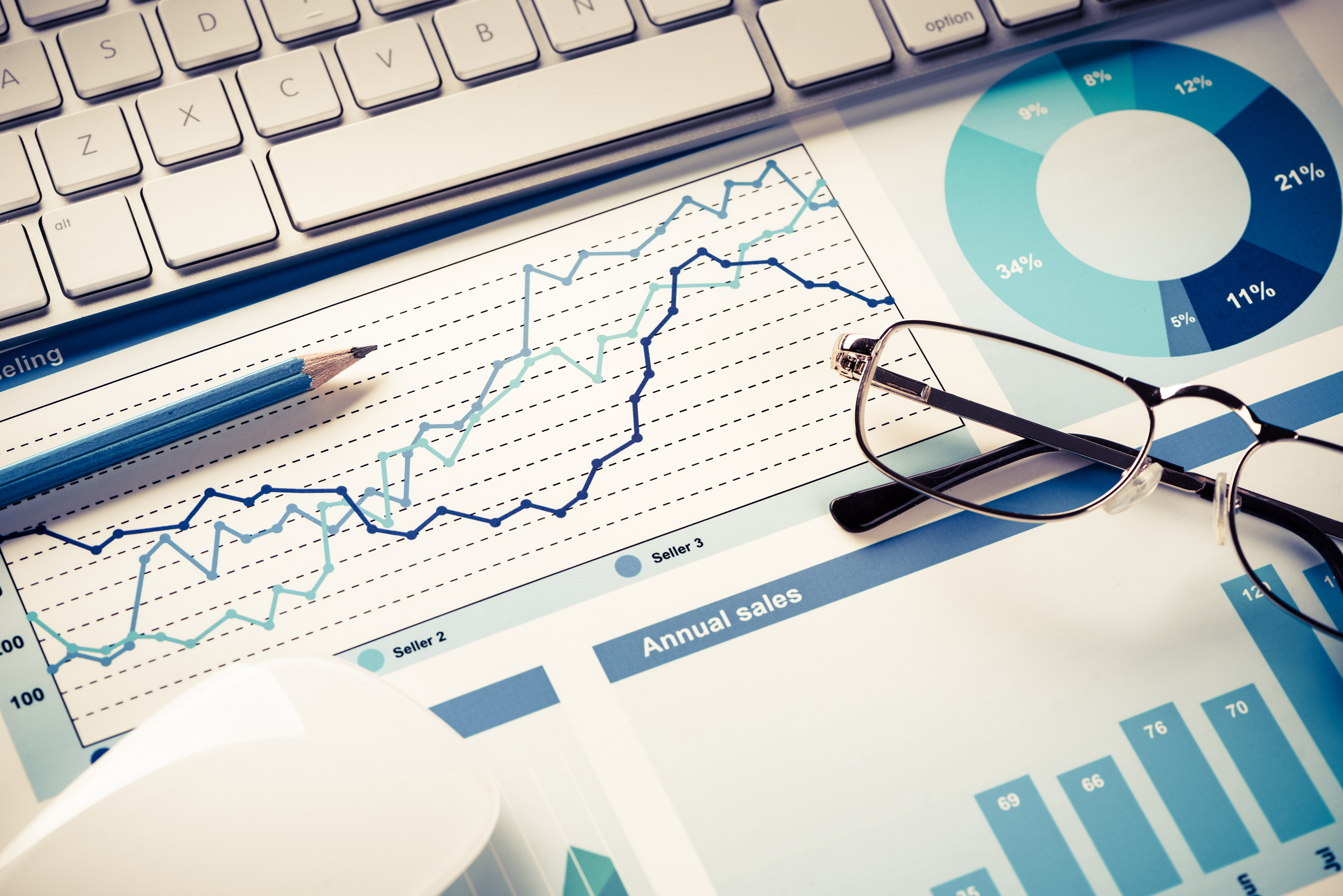 Smithfield pays $83 million to settle price-fixing claims
Smithfield Foods Inc. will pay $83 million to settle litigation claiming it and several other companies conspired to limit supply to lift prices and profits. The settlement resolves antitrust claims by direct buyers like Maplevale Farms that accused the company of price fixing beginning in 2009.
Smithfield, the US's largest pork producer, denied any liability in agreeing to settle, saying its conduct was always lawful. Hormel Foods Corp, JBS USA, Tyson Foods Inc and the data provider Agri Stats Inc are other defendants in the lawsuit.
US hog industry observers say USDA missing the devastating impact of PRRS
Some hog market watchers note many lots of empty finishers, says Jim Long, President-CEO, Genesus Inc.
"PRRS 144 is ripping production base in the Midwest. Up to 25% sow mortality, up to 40 -50% wean to finish deaths. It's really nasty."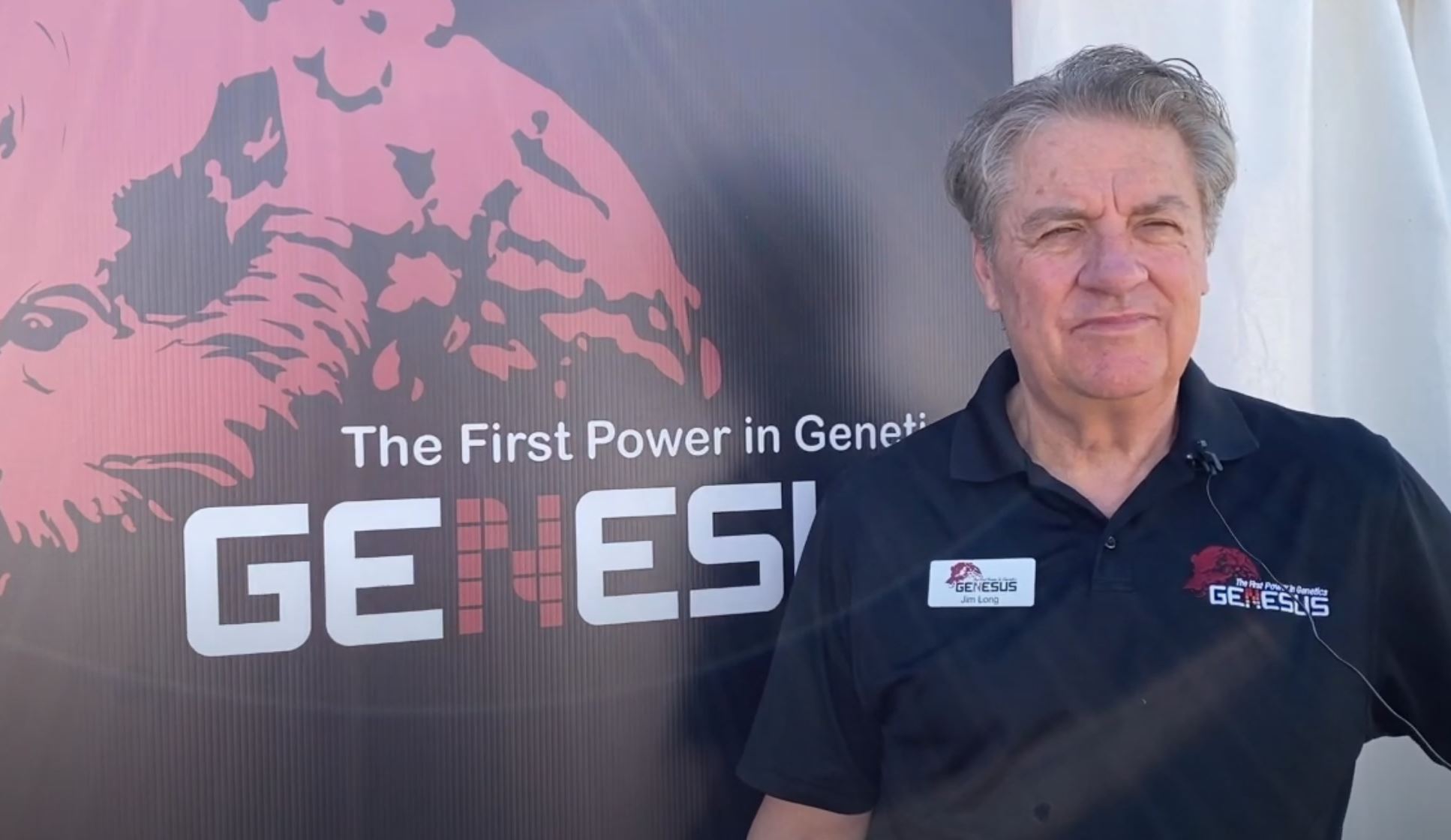 "It's a terrible situation for too many producers. Maybe we are missing something but doesn't seem much appetite to build new sow barns with 30% increase in building costs, high feed prices, labor issues, and uncertainty of hog market future," he said.
Updates from China
Wall Street Journal: Prices for hogs in the US are tumbling
China's announcement that the country's herds have recovered from the African swine fever (ASF) has helped to tank the US hog market, the Wall Street Journal reported this week.
Loin prices had fallen 15% in the past 10 days, while ribs declined more than 31%. Pork butt — commonly used for pork barbecue — has declined 14%, while pork bellies, used to make bacon, have dropped 18% in that time.
Driving the decline is the Chinese government's declaration that it has rebuilt hog herds devastated by an outbreak of African swine fever in 2018. The outbreak forced the nation's hog producers to cull roughly 40% of its hog population.

The nation's agricultural ministry now says that its hog herd is back to more than 98% of its pre-disease levels — which was roughly 420 million head. The recovery comes well ahead of schedule, as China wasn't projected to complete this rebuild until 2023.
Reports say China still struggling with ASF variants
A 21 June article from Caixin reports new, difficult to detect variants of African swine fever (ASF) are still circulating in China, leading to more mass infections on farms and resulting in stopped-up control measures.
The variants are characterized by mild symptoms in the early stages but have a longer incubation period, making the virus more difficult to detect before it spreads across farms. There is still no vaccine for the virus.
China plans to stockpile local pork
China's NDRC announced that central and local governments will start buying pork for state reserves to support prices. Producer liquidation of herds due to continued ASF outbreaks this winter weighed on prices and the resulting price drop also fueled panic selling. Plus, feed costs have soared.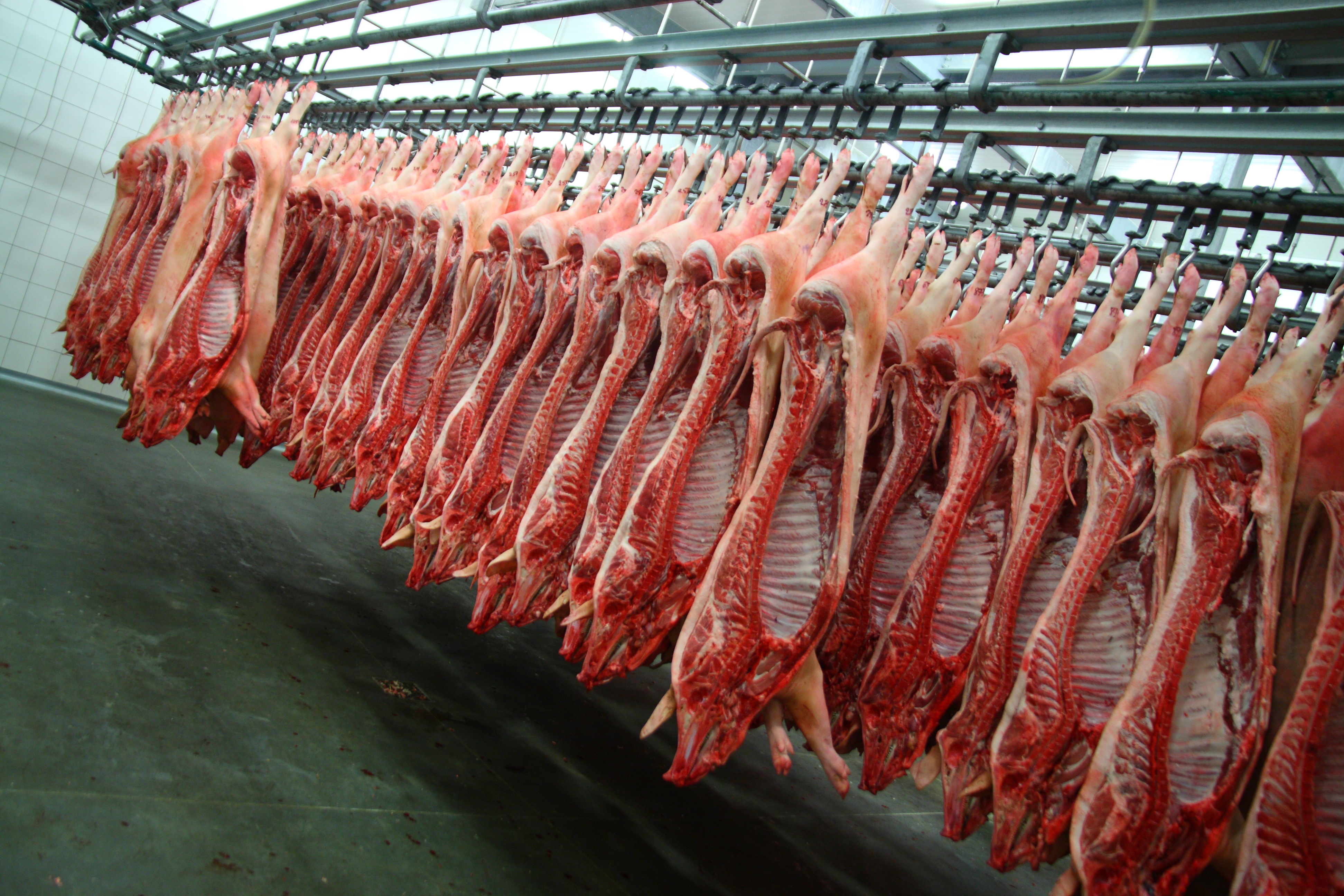 The situation has sparked talk smaller producers will stop farming, which could lead to shortages down the road. But the shift away from backyard farming and to massive hog factories is part of China's long-term plan.
China's last pork reserve purchases occurred in March 2019. "Since the frozen pork inventory is probably already high due to strong imports in the previous months, I don't think they'll buy too much," said Pan Chenjun, senior analyst at Rabobank. She adds that storage space is limited.