What are investors looking for in emerging swine health startups?
Clinton Lewis discusses seeing and seizing trends and opportunities at the 2019 Europe Animal Health Investment Forum.
Animal Health Investment Europe is a premier investment forum showcasing the most exciting investment opportunities in animal health and nutrition and connecting those businesses with financial investors and strategic corporate partners. Taking place 26 and 27 February, the forum promises to be an exciting insight into innovation in nutritional health, data analytics, sensors and diagnostics.

The Pig Site has procured a host of investors and emerging innovators taking part in the forum to talk trends, technology and turning startups into thriving businesses in the pig and poultry sectors.
This week, we spoke to Clinton Lewis, Executive Vice President and President of International Operations at Zoetis.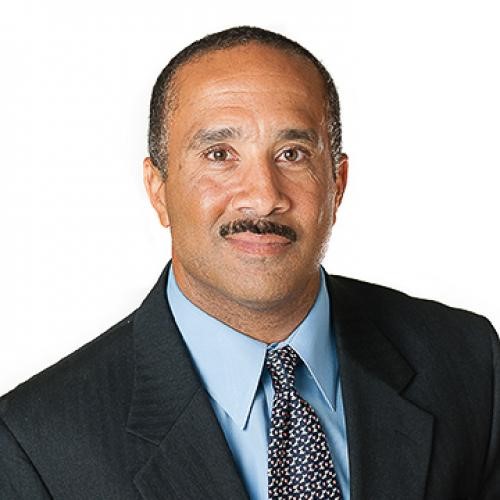 What factors influence your decisions to invest in companies developing new products for the pig and poultry industries?
Investing in companies developing new products means seeing and seizing trends and opportunities – we see that for poultry, pig and fish. Pigs and Poultry are species of growing importance and are playing a bigger role in the world's sources of protein when you look at the exponential consumption projections in emerging markets.
When it comes to potential partnerships and selection criteria for projects, we understand that modern large-scale livestock farming has major needs that we try to address:
Customer importance – field representatives working to understand customers' needs and will help to advance animal health at a practical, on-farm level.
Technical feasibility – the ability to bring products to market and navigate the regulatory system.
Return on investment – any investment we make aligns with our strategy and provides reasonable financial return to be reinvested back in the business for research and development.
Our focuses for innovation
At Zoetis, we aim to raise the standard of care for the health, wellbeing and productivity of the animal by innovating across the continuum of care through:
prediction – using the genetic toolbox to predict disease and to help to raise livestock with the desired traits;
prevention – leveraging vaccine production which reduces incidences of disease and combats antibiotic use. We recently launched one of our most pioneering vaccines, our Fostera/Suvaxyn Combo and PRRS vaccines across international markets;

detection – primarily through diagnostics, we want to offer digital sensors for individual animal and herd management. With the use of sensors, proper intervention can occur when health and welfare is compromised which will drive productivity; and
treatment – animals will get sick so it's important for us to cover therapeutics in order to achieve the full continuum of care.
Which of the United Nations Sustainable Development Goals most influence your investment decisions?
As an independent company dedicated to animal health, we have a significant presence in emerging markets and we support the UN when it comes to sustainability and how we see our work benefitting society.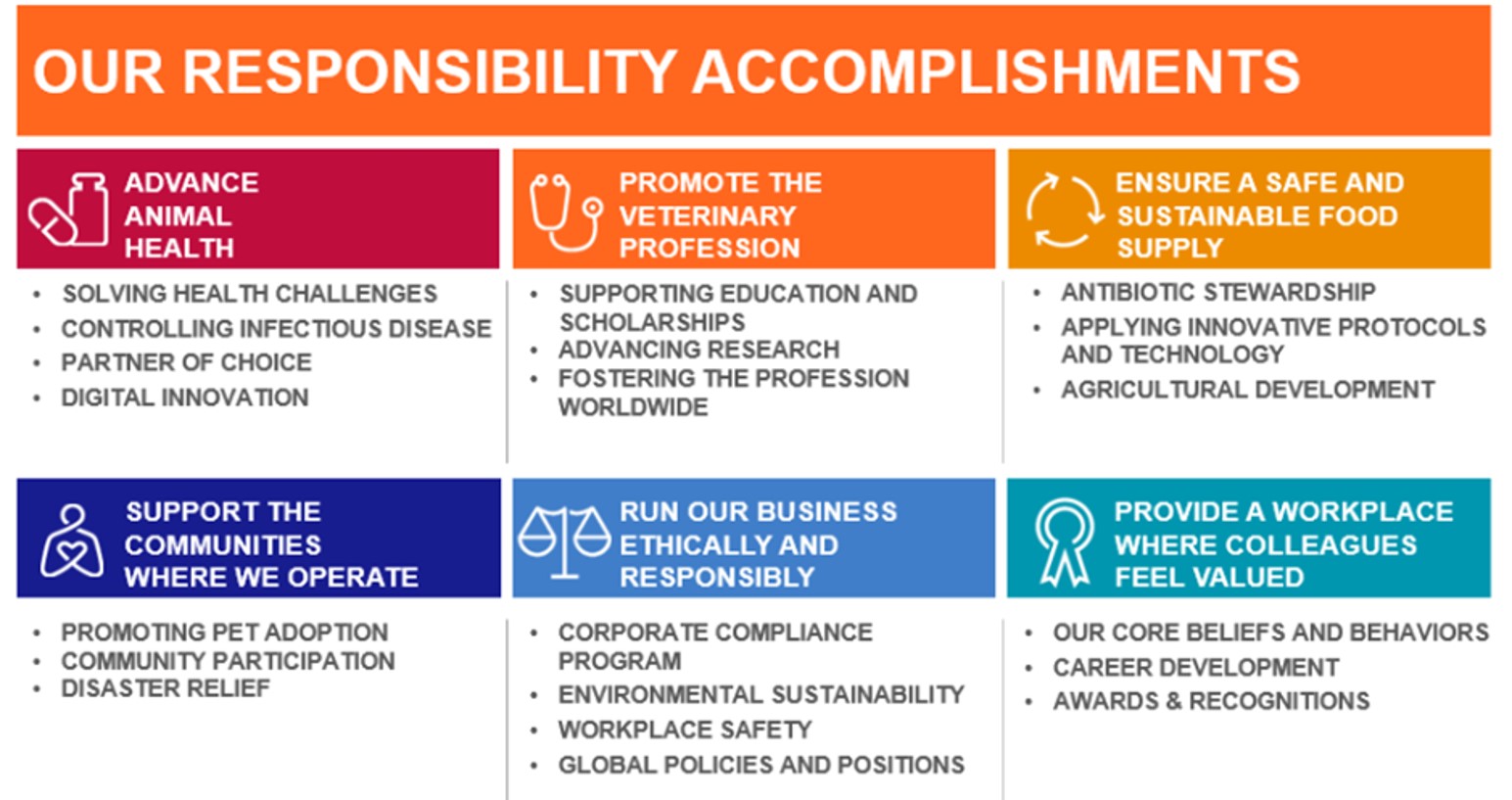 Advancing animal health
Zoetis is committed to protecting the health of both humans and animals by providing care and improving animal welfare, in acknowledgement of the "One Health" approach, which highlights the connection between animal and human health.
We have responded to the US Centers for Disease Control Prevention's Antimicrobial Resistance Challenge and have endorsed Pew Charitable Trusts and Farm Foundation Framework for Antibiotic Stewardship in Food Animal Production. We were also major partners of the One Health Conference in Saskatoon, Canada in 2018.
These commitments address the third UN Sustainable Development Goal (SDG) for Good Health and Well-being and the 15th for Life on Land.
Promote the veterinary profession
We are proud to have supported veterinarians for over six decades. In support of the fourth SDG for Quality Education and the eighth SDG for Decent Work and Economic Growth, we have funded vet student grants in many parts of the world and contribute to veterinary education via partnerships with major universities around the world.
Also, with initiatives like ALPHA, Zoetis helps advance veterinary training in Sub-Saharan Africa. Part of the recent tangible outcome is the deployment of infrastructures such as diagnostic networks in Uganda and Nigeria. In this regard we also support the ninth SDG for Industry, Innovation and Infrastructure by supporting communities in some of the largest and most under-served countries.
Ensure a safe and sustainable food supply
We are working to develop the next generation of animal health solutions that will help farmers and veterinarians raise healthy animals to nourish a growing global population with limited new sources of farmable land, water and other natural resources.
Livestock are an essential asset to rural communities and the Zoetis ALPHA initiative, sponsored by the Bill & Melinda Gates Foundation, aims at advancing livestock health and productivity in Sub-Saharan Africa through the increased availability of veterinary medicines and education in their responsible use. Furthermore, we actively support vets and farmers in the US and Canada to successfully phase out the use of antibiotic medicines for growth-promotion.
These efforts are in line with the first SDG for No Poverty, the second for Zero Hunger and the 12th for Responsible Consumption and Production.
Supporting communities where we operate
We at Zoetis strive to use our resources and expertise to make a difference in the communities where we operate and to support the 11th SDG for Sustainable Cities and Communities. We support organisations worldwide that share our commitment to pet adoption, and we provide medicines, vaccines and diagnostics to shelters that provide healthcare for animals awaiting new homes.

In communities where Zoetis is among the largest employers, we participate in community events where our leaders can educate the community on animal health topics and join in public recycling initiatives and fundraising events to benefit local non-profit organisations.
Provide a workplace where colleagues feel valued
We invest in our people and offer exciting opportunities for colleagues to grow their knowledge and skills and take on more complex challenges. We are committed to fostering a workplace where diversity is valued, and discrimination is not tolerated.
These efforts support the fifth SDG for Gender Equality and the 10th for Reduced Inequalities.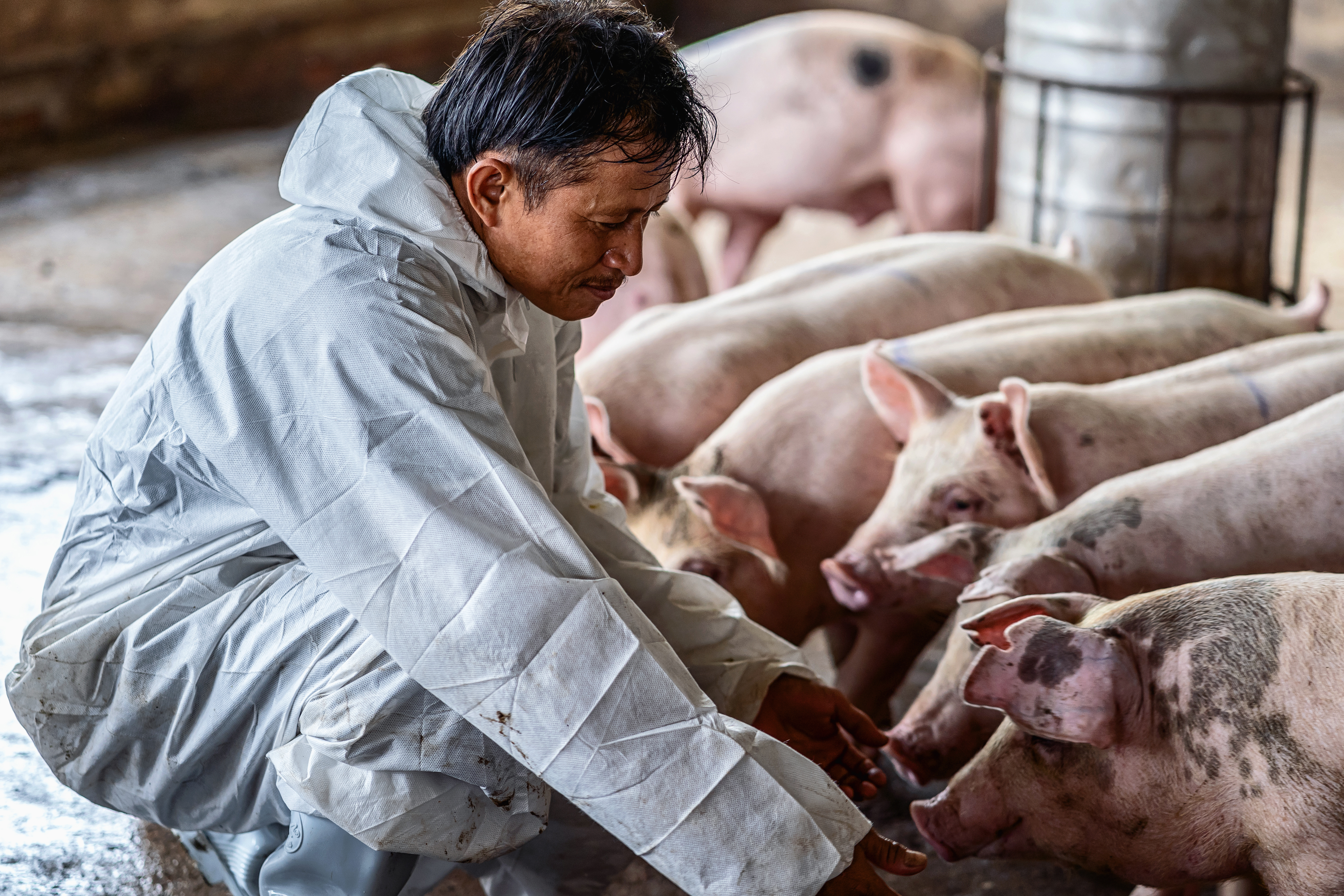 How does your client-base influence your investment and development?
We work closely with our customers on their needs, wants and desires to help raise the standard of care by bringing tools across the continuum of care.

Customers are central to our core beliefs and their needs are at the heart of our decisions. We want to help our customers navigate through an evolving environment: agriculture is going more digital; there is increasing awareness from the public on animal welfare issues; and authorities are becoming increasingly vigilant in ensuring animal health. This is why Zoetis is investing in solutions beyond the traditional medicines space across the "continuum of care" with solutions to predict, protect, detect and treat diseases in animals. The recent launch of SMARTBOW in European markets will help to show how better understanding the behaviours of animals will help to detect diseases earlier and allow us to be more effective when treating the animal.
Which trends or up-and-coming technologies is Zoetis prioritising in 2019 and beyond?
We're engaging mostly in innovation in the area of diagnostics. We want to focus on tests around point-of-care solutions - in the vet practice or on farm - and not just in-lab innovation and tools. We have made progress so far with the significant acquisition of Abaxis and, as previously mentioned, the launch of SMARTBOW.
Abaxis provides point-of-care diagnostics in pet and companion animals but we are now looking at the application of this technology in livestock

SMARTBOW was developed by pioneers in digital sensors in Austria and is currently used in dairy cows. The technology uses ear tags and readers to monitor all activities of the animal and reports on their daily overall health status. We believe this will certainly have applications in other livestock systems.
What are you personally excited about looking forward to at the Animal Health Investment forum in February?
Zoetis is the lead sponsor this year and we take our responsibility to drive innovation in animal health seriously. The forum is an opportunity to network and engage, and to share ideas and knowledge, with other industry pioneers.
We're very proud of the forum, which is in it's fourth year, so we're also looking forward to showcasing the vibrancy of the animal health market in Europe.

I am very pleased to participate in the forum with such a diverse panel of participants from all aspects of the animal health industry: biotech companies, startups, nutrition companies and pharma players will all be there.
Looking back at previous investments, which projects stand out as success stories, and which ones did not take off as might have been expected?
I am really excited about the momentum behind Abaxis and SMARTBOW and the opportunities that may arise from these technologies.
I'm also proud of our growth in the area of vaccines for fish and I'm excited about the current work being done here. With the acquisition of PHARMAQ, a leader in this space, we have plenty of opportunities to grow here.

A project that maybe didn't take off as we'd expected (but is a work-in-progress) is Improvac – an alternative to physical castration of male pigs, Improvac is a vaccine that uses the pig's own immune system against boar taint. It uses the natural hormones of pigs to prevent maturation of boar-taint-related hormones and, hence, removes any associated odours.

Physical castration of pigs results in a number of animal health and welfare issues which the use of Improvac would be eliminating. Improvac is also one of the first products to achieve a green label because of its low impact on the environment and its ability to reduce greenhouse gas emissions.

It is a tremendous technology that is available in more than 60 countries around the world, though adoption in Europe has not taken off as we would like. We're now working within the European Union where there is a push to phase out physical castration and where Improvac has been recognised as a possible alternative. We'll continue to work closely with farming communities to raise awareness and adoption of castration alternatives.