Genesus Global Market Report: Mexican pork market
The Mexican pork market has been strengthened over the course of the current year. Despite having a slight decrease in the Easter season, which is normal due to a lower red meat consumption, the market has recovered its pace and has put prices up during the summer that is coming to an end, as we can see on chart 1.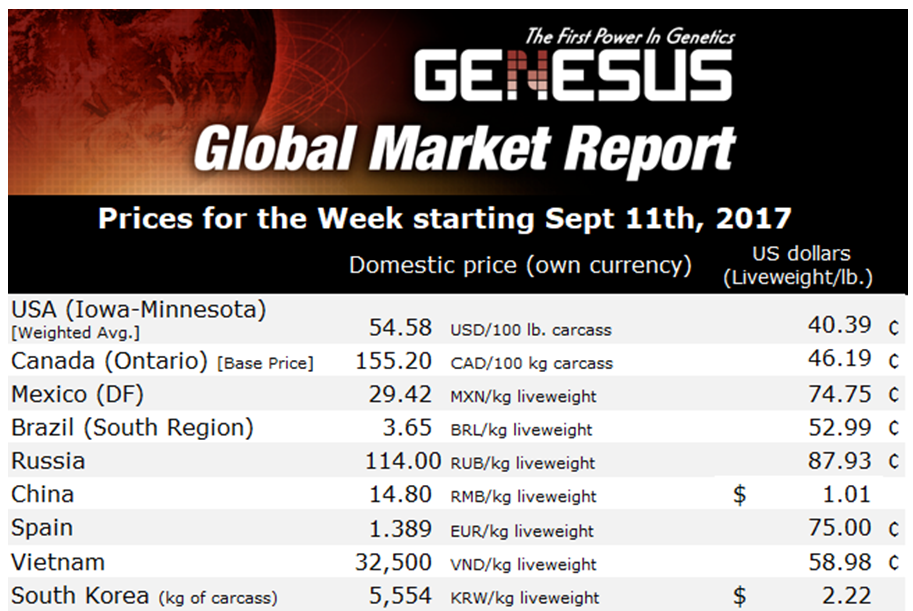 Fernando Ortiz-Hermida – Genesus Ibero-American Business Development
[email protected]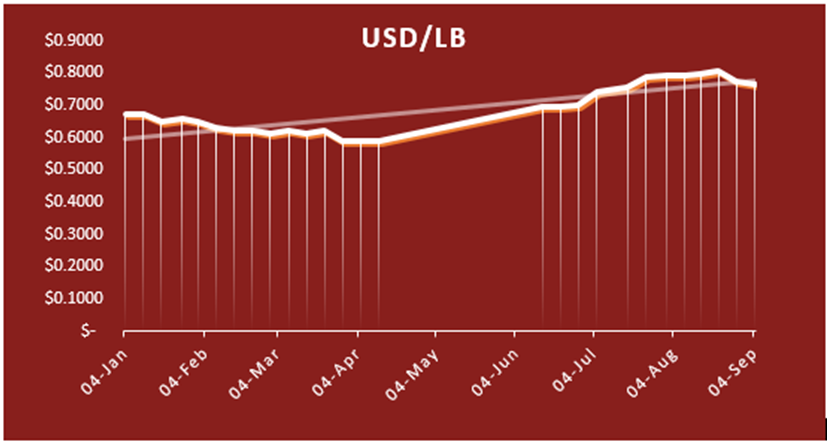 Chart 1. January to August 2017 Prices for liveweight market hogs in Mexico
Between May and August, Mexican pork producers experienced a profit growth of about 20 cents per pound, which was reflected in approximately 50 dollars' net profit per head (Chart 2).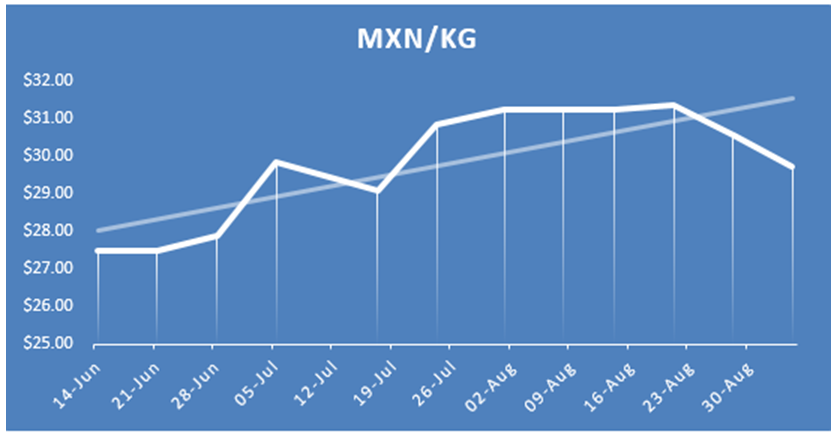 Chart 2. Summer prices in the Mexican pork market (liveweight Mexican pesos/kg)
In relation to the per capita consumption of pork in Mexico, by 2017 it is forecast to be at its highest level in the recent history of the country, that is, over 18.0 kg, 17.9 kg below the per capita consumption of chicken but 3.8 kg higher than beef. In other words, the per capita consumption of pork increased between 2006 and 2016 at an average annual rate of 2.8 percent.
During the last decade in Mexico, domestic pork production has continued to grow, especially from 2011. The outlook for continued expansion in the coming years is favorable. Control of PED, improved sanitary measures, and increased investments to improve herd through better genetics are expected to increase the number of heads sent to the market by 7% per year by 2017, according to the Ministry of Agriculture of Mexico. Also the national herd is projected to get expanded in about 60,000 more sows.

However according with USDA Mexico's pork production will grow 4.5 percent in 2017 up to 1.44 million tonnes. This growth will be mainly due to a larger number of animals slaughtered and the weight of these because of the improvement in feed and genetic systems, the USDA reported. Regarding to consumption per-capita, the USDA forecast report indicates that it will be 2.27 million tonnes, or 2.8 percent more than in 2016. This is in line with the Mexican government's report.
In a more general context both Mexican and Canadian feed prices continue on the upside as a result of FX (Exchange Rate) effects adding pressure to end users, including animal protein. Producers without access to the export markets show lower margins, increasing the possibility of consolidation, particularly in the Mexican beef and pork sectors.