EU pig prices: markets are balanced this week
European markets are split at the moment: pressures in northern and north-western Europe reside for another week but none of this pressure is evident in the south.
The pronounced summer gap causes difficulties for the meat traders, and the pressure of the slaughterhouse companies on producer prices was correspondingly high in the north, reports ISN.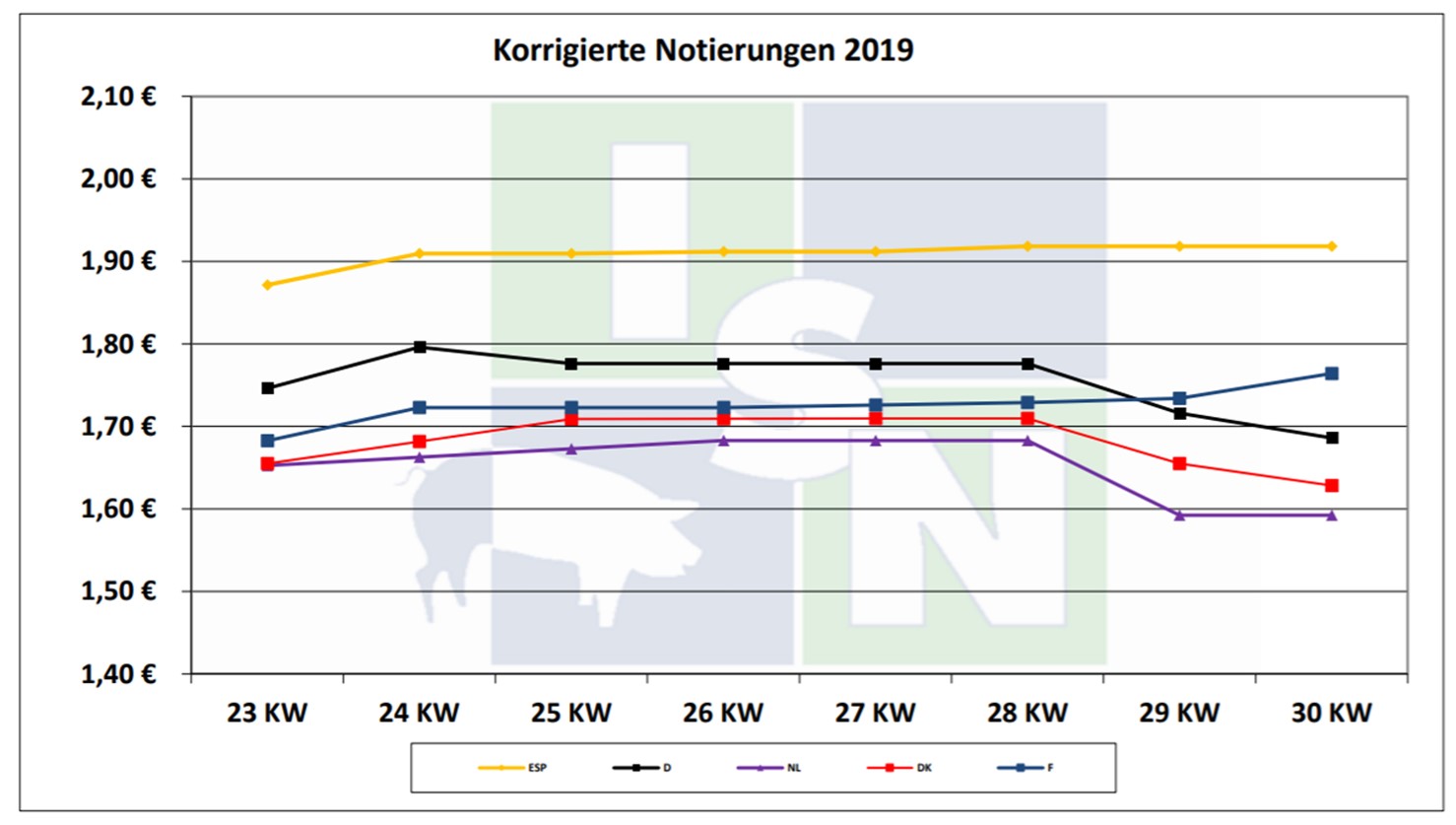 Everywhere falling meat prices and the reluctance to buy from the meat industry are deplored. Farmers in Germany, Denmark and Austria had to accept a further drop in prices by three cents. In Belgium, prices also dropped by two cents per kg carcase.
After the price in the Netherlands was significantly reduced by nine cents last week, the price has not dropped further this week.
The southern European countries are currently feeling nothing of the price pressure. On the contrary, the tourist season brings increased domestic demand. Pigs grow slower in the summer heat which reduces slaughter weights and meat supply.
In France, the price could increase by 3 cents, Spain remains unchallenged at the top of the EU comparison.