Writtle University College and Brenntag join forces to support pig health
Writtle University College (WUC) in Essex has started an exciting new project with global chemical solution provider, Brenntag to improve pig health.
The research work will investigate the impact sanitised water can have on animal health, using Brenntag's proprietary chlorine dioxide technology Clorious2, specifically designed to facilitate the dosage.
WUC lecturer Nick Lynn said: "We are delighted to have the support of Brenntag for this joint project that will allow us to validate the effect of Brenntag's unique water sanitation system on pig health and welfare. Not only is this an important learning opportunity for our students, our findings will have implications for the sector as a whole. We are already assessing the scope to extend the research to further trials, and are delighted to have Brenntag support in this regard."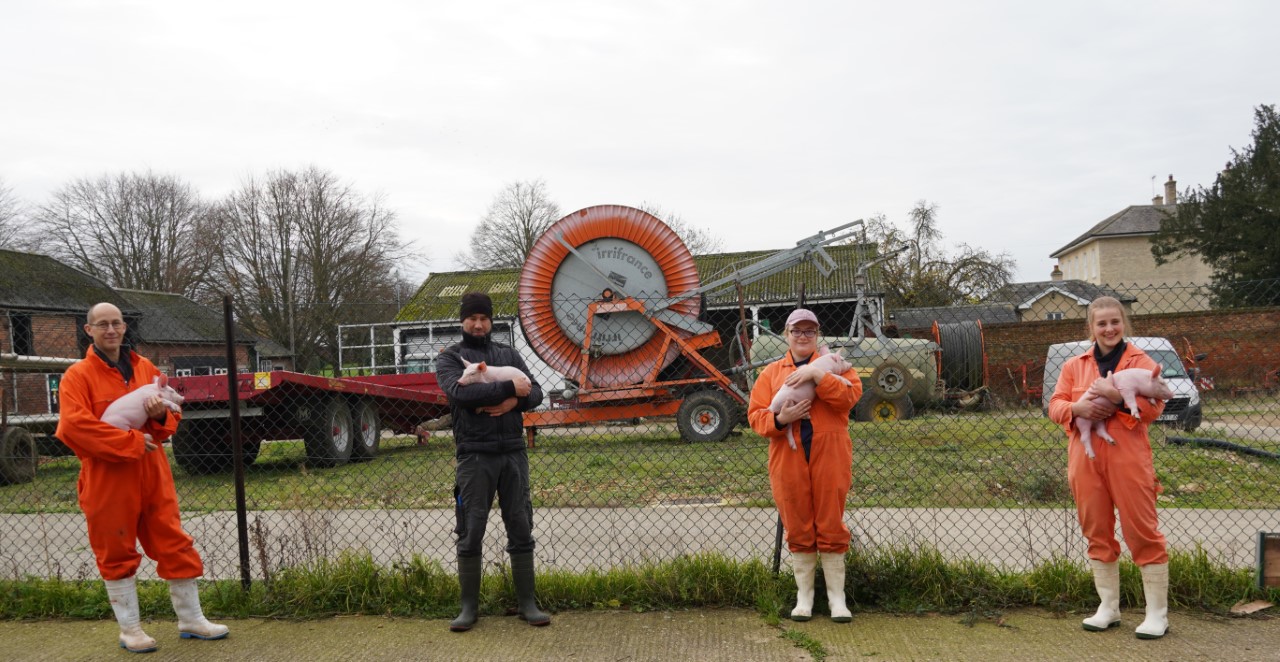 The treatment programme was installed in September 2020 as part of WUC's working pig unit. The water is directed to the weaning shed, where staff and students will monitor the effects on pigs at an age when they are especially vulnerable to pathogens. Half of the weaning shed will continue to receive their water from a standard source, to provide a point of comparison. Brenntag's Clorious2, will be added to the drinking water under the direction of WUC's experienced Pig Unit Manager. Two WUC students have started work on the project, as part of their dissertation topic.
Patrick McTurk, Business Development Manager of Brenntag UK & Ireland, comments: "Water is the single biggest nutrient to livestock. Consequently, clean and safe drinking water is one of the key ingredients for animal health, development and wellbeing. Water treatment is a particular focus for Brenntag, and we are delighted for WCU to be facilitating the trial at their live farm site".
Many diseases that are detrimental to animal health are either waterborne or require water for transportation or growth. The company believes the dedication of resources to improving water hygiene will help produce a healthier, more resilient animal. Helen Allinson-James, Head of Life Sciences at Brenntag UK & Ireland, says: "Brenntag are delighted to be working with Writtle on this project and to support academia in industry related research, especially into something as important as animal health and welfare. Both parties have worked hard to establish a joint project that supports and challenges students in their studies, develops good test regimes and protocols, and has the intention of proving publishable results that demonstrate the efficacy of a breakthrough product."