Biosecurity recommendations for keeping out African swine fever
Biosecurity at farm level remains a key component to reduce and avoid the risk of exposure of commercial animals to the regular and normal ecology of the virus that persists in wild boar populations and soft ticks.
This was one of the origins of the 1978 index case in the first introduction to the state of Rio de Janeiro in Brazil, where part of food waste from an airline was used to feed local pigs at a farm close to the airport. Indirect transmission happens through feeding with garbage containing infected meat, through fomites (premises, vehicles, implements, clothes) or through biological vectors (soft ticks). The sources of the viruses are blood, tissues, secretions and excretions of sick and dead animals, carrier animal (especially wild swine boars and domestic pigs in enzootic areas) and soft ticks.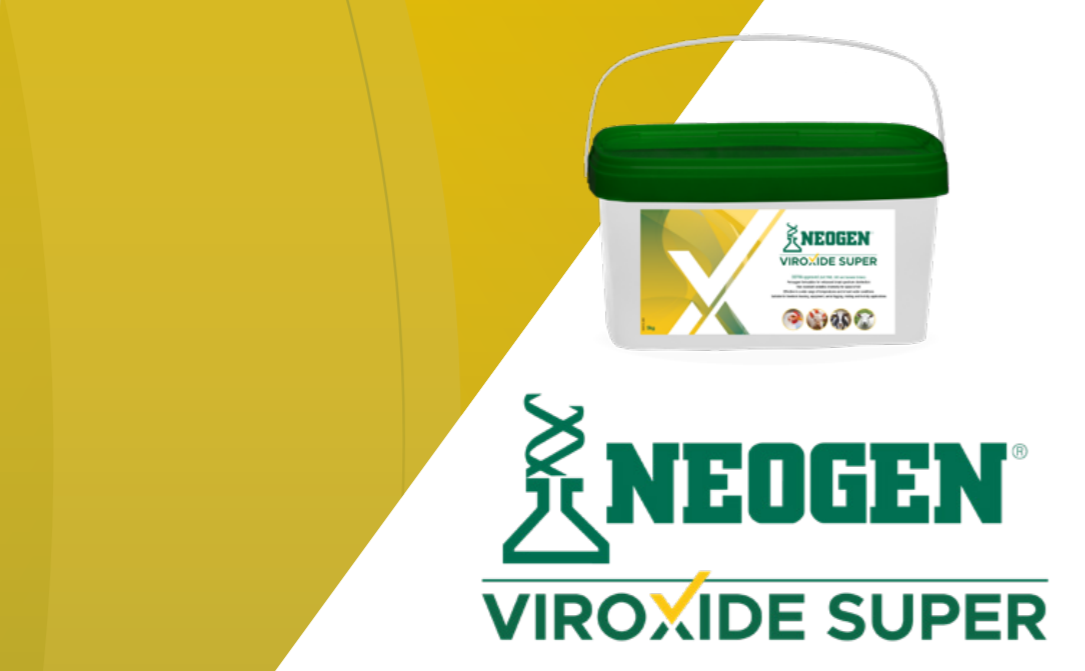 ASFv is very susceptible to oxidative chemistries such as Neogen® Viroxide Super and glutaraldehyde-quaternary ammonium combinations, such as Viruquat 300. Selected products should be tested and proven against ASFv. The virus is highly resistant to inactivation in the environment in the presence of organic matter. It persists for long periods of time in infected material and tissues, such as 15 weeks in putrefied blood, 11 days in faeces kept at room temperature, or 1000 days in frozen meat.
ASFv could remain in the environment for long periods of time, and the critical components of the dissemination are the dead animals, the carcasses of infected pigs, and cooked or cured pork meat from endemic areas[1]. So, the disposal of these potential sources of the virus is critical, by following specific standard operating procedures for incineration, under well-structured pits that do not allow water sources for contamination, appropriate coverage and personal protective equipment.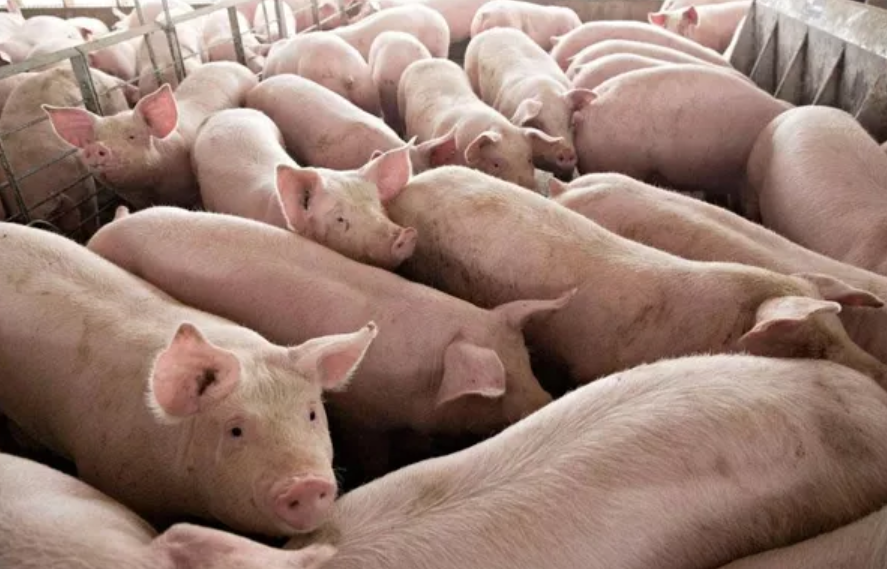 Even though there are ASFv strains with high virulence and high levels of contamination, experiences of outbreaks in large commercial operations have indicated that some strains could have low to moderate pathogenicity, even in the case of a farm in close proximity of potential exposure to wild boars or employees hunting over those areas where wild boars may be present. Veterinarians should rule out ASFv in cases of any abnormal raise of mortality and clinical signs that may correspond to any other fever episode of bacteria or any other systemic viruses associated with haemorrhages on the skin.
Feed ingredients have not been associated in the past with any index case for ASFv. However, a risk factor may exist based on preliminary studies, where under experimental circumstances the transit conditions of some ingredients regularly imported into USA were reproduced or mimicked, simulating the conditions of coming from those current endemic countries. Those ingredients were spiked with a known amount of ASFv and the virus was able to persist under those simulated transport conditions that included change in temperature and humidity[2].
Biosecurity at farm level remains a key component to reduce and avoid the risk of exposure of commercial animals to the regular and normal ecology of the virus that persists in wild boar populations and soft ticks. When swine farmers, farm workers or swine veterinarians travel to any high-risk areas they need to make sure to take extra-precautious measures; including a separate pair of shoes (like crocs, etc.) for travelling locally with the local veterinarian or swine farmer from hotels to the farms and/or from the vehicles to the farm office (external biosecurity filter), so those shoes will remain in that country/location and not come back into luggage/hotel/vehicle. People have been the most critical component of virus dissemination in the endemic areas and the virus persists much better with the help of organic matter (boots/shoes/clothing). An appropriate downtime is a key complement to all these measures, usually at least 3-5 days after visiting a suspected farm or potential endemic zone.
The component that makes infectious agents more mobile today in pig production systems is transportation. Pig operations use daily transport not only for the movement of people and the delivery of feed, but also for the continuous movement of animals. Some movements are perceived as less critical, such as transportation from the production areas to the slaughter plant, but could still become overwhelming contaminated clusters of ASFv. Setting more restricted lines of separation for loading and unloading pigs helps to reduce the risk of dissemination and even creating an intermediate/transition area as a semi-clean area to buffer the interaction of people delivering and receiving the pigs[3] can be effective. Other critical animal movements are between the production systems; weaning/nursery, replacement animals and the movement of mortality (composters). For these reasons, it becomes of a high priority to establish more rigorous cleaning and disinfection programmes that set strict internal lines of biosecurity to improve biocontainment, together with specific detailed procedural biosecurity protocols. This should then be followed by establishing ongoing awareness and training/education programmes for transport and farm personnel to verify the effectiveness of custom/tailored protocols and procedures. All these activities, programmes and protocols should aim to establish a continuous audited biosecurity company culture; reflected in dynamic growing procedural manuals.
References
References
[1] Snider, T.P.,
(2020)
African swine fever response scenarios in Europe: effective strategies for control and eradication. PIC Europe, Sant Cugat del Vallès, Spain.. Proceedings AASV 2020.
Pg. 363
[2] Niederwerder, M.C., Proceedings AASV 2020 pg. 366
(2020)
Survival and transmission of foreign animal diseases in feed. Department of Diagnostic Medicine/Pathobiology, College of Veterinary Medicine, Kansas State University, Manhattan, Kansas.. Proceedings AASV 2020
pg. 366
[3] Johnson, Clayton,
(2020)
African swine fever "top 5" biosecurity strategies and considerations. Carthage Veterinary Service, LTD, Carthage, Illinois.. Proceedings AASV 2020
pg. 365
[4] Johnson, C. & Connor, J.,
(2019)
Establishing an effective transportation biosecurity program. Carthage Veterinary Service, Ltd.. Proceedings China Leman Conference 2019