Animal AgTech Innovation Summit - ASF Virus: Is Feed the New Trojan Horse?
Animal feed ingredients could be ASF's path into North America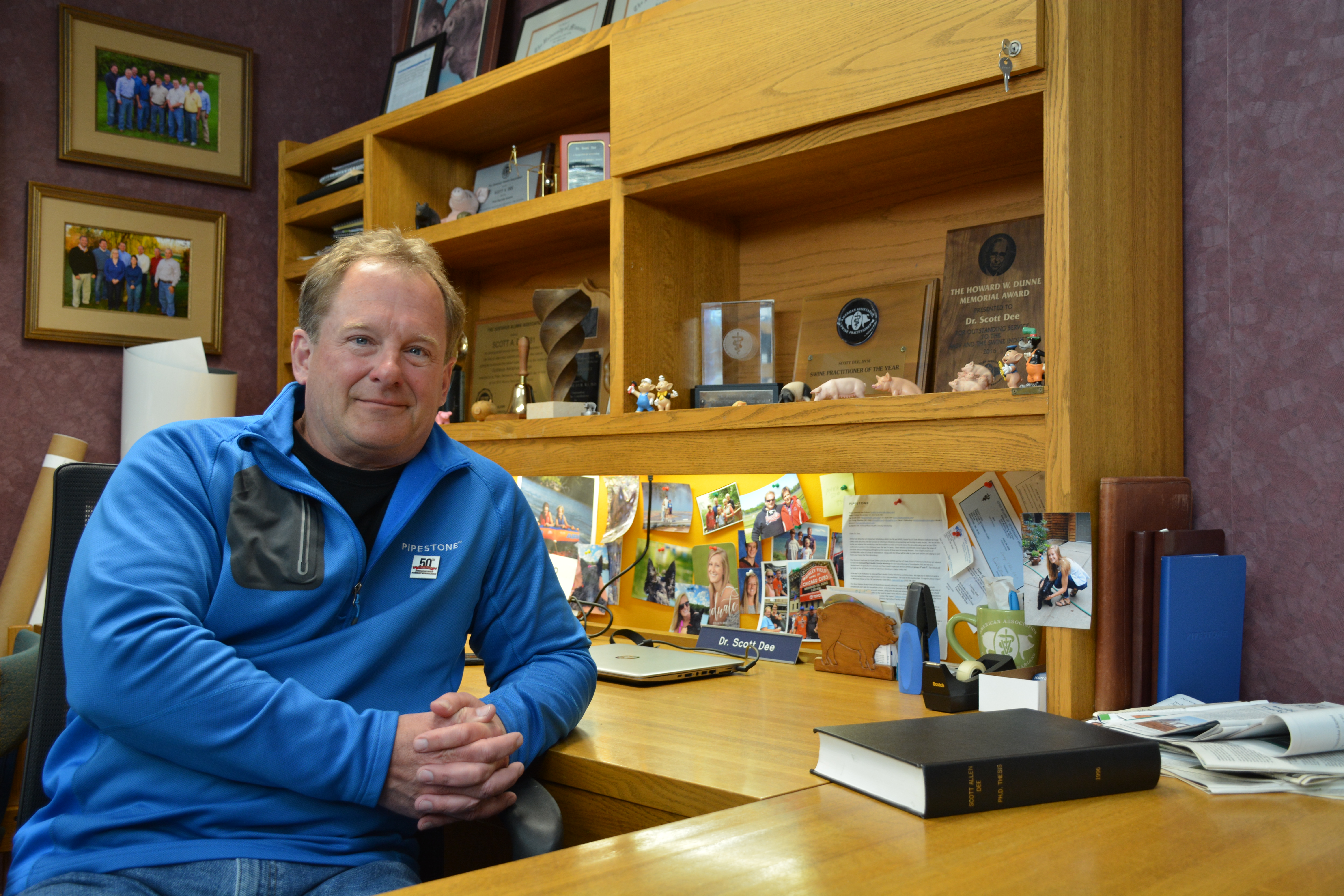 Speaking at the Animal AgTech Innovation Summit, Dee shared some important facts about ASF virus:

People cannot get infected or sick from ASF virus.
Because pigs are the only species that ASF can infect, pork is safe to eat, even if it comes from an ASF-infected pig.
The virus is not in North America; ASF was first found in Africa and moved into Eastern Europe and China.
There's no vaccine for ASF.
ASF virus kills close to 100% of pigs once they're infected.
"If this virus entered the US, it would cost us $16.5 billion dollars in the first year," said Dee. "All the pork that the US exports - about 30% of our US production - would stop immediately. Suddenly, we'd have all this pork on the market; prices would go down, which would also depress the price of beef and poultry."
If ASF were confirmed in the US, Dee said it would ultimately stop US grain exports. It could also impact travel to the US and tourism because people would be concerned about movement of the ASF virus.
"The only thing that goes up when a foreign animal disease enters a country is the suicide rate," he said. "It's been documented many times in other countries, so it's a scary situation if it occurs."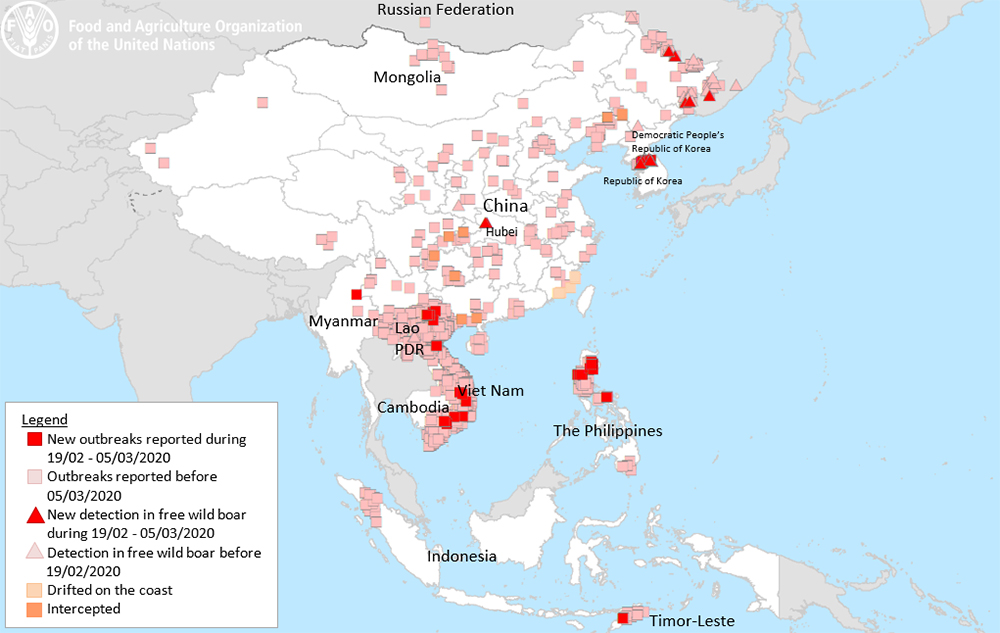 In August 2018, the ASF situation changed when it was first reported in China. The outbreaks first started in Shenyang in the northeast and spread throughout Asia very quickly.
"Why is that important? Well, this is how they dry grain in Asia. They actually pull it out of the fields by hand and they put it on the roads. People, livestock and vehicles come into contact with that grain in many ways. This grain is the Trojan Horse because it's going to get contaminated with livestock vehicles driving over this material. The pig trucks drive over the top, then the feed gets bagged and sent over to us. We found the virus in the grain on the ground over in China."


Almost 2 million metric tons a year of agricultural products come into the US from China. China, Ukraine and Russia are ASF positive countries, and the US is actively bringing soy-based imports in from these three countries. About 48.5 million metric tons of soy are exported from the US versus 104,000 metric tons that are imported. Thus, it's a strikingly small amount of soy product that's coming into the country when you put it in perspective with total US exports, but it's very important because Dr. Megan Niederwerder's laboratory at Kansas State University College of Veterinary Medicine has shown that ASF virus lives in soy products.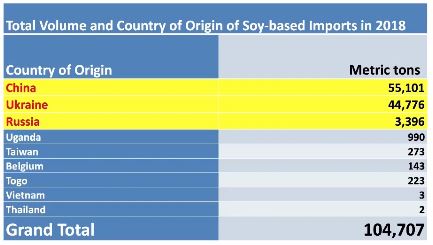 Dr. Niederwerder's laboratory has inoculated several feed ingredients with ASF and calculated survival in the form of half-life. How long in days does it take for 50% of the virus to decay? Looking at three soy products the US imports:
Conventional soybean meal (high protein/low fat meal) = half-life of 9.6 days
Organic soybean meal (low protein/high fat soybean product) = half-life of 12.9 days
Soy oil cake (leftover material for making soy oil) = half-life of 12.4 days
"Those data indicate a very long half-life, showing this virus lives very well in products that we import from countries that are positive; that's why I call feed the Trojan Horse," said Dee.
Mitigating the ASF Risk

A few things are being done right now to mitigate the risk. For example, once products arrive it the US, companies try to store the material for a period of time before it's milled.
"The Canadian industry has adopted a program that looks at storage across their country of these products that come in from ASF-positive countries," he explained. "The virus will eventually die if it's allowed to sit long enough, but that's logistically difficult with large bulk products like soy."
Feed mitigants are being actively tested to look at products that could be added to feed to potentially inactivate the virus, but these tests are still underway and will need FDA approval.
"We could restrict imports, and that is not an easy thing to do. It's just a small amount of product, comparatively speaking, to our exports. It sounds simple, but it is a double-edged sword when it comes to trade agreements," he said.