Biden Administration supporting agriculture, pork producers on Prop 12
Biden administration taking action to stop California's Proposition 12 that could further inflate food prices
The Biden administration is asking the U.S. Supreme Court to overturn a lower court's decision that allowed California's controversial Proposition 12 law to move forward.
The Biden administration, international trading partners and business groups representing the full scope of the US economy, among others, filed amicus briefs in support of the National Pork Producers Council ahead of the Supreme Court case to review California's Proposition 12. The Supreme Court is scheduled to hear oral arguments on Oct. 11, 2022.
The state law seeks to ban the sale of pork from pigs that do not meet the state's arbitrary production standards. It applies to any uncooked pork sold in the state, whether produced there or elsewhere.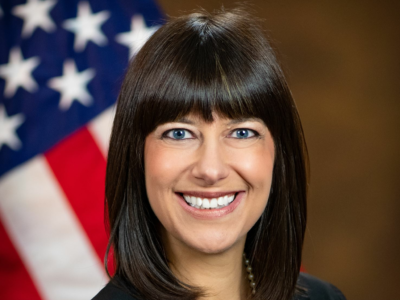 In a recent amicus brief filed with the Supreme Court, US Solicitor General Elizabeth Prelogar cited a ruling in another case — Pike v. Bruce Church, Inc. (Pike) — in which the Supreme Court interpreted the Commerce Clause to provide that "state regulations may not discriminate against interstate commerce" or "impose undue burdens on interstate commerce."

Prelogar wrote that AFBF and the National Pork Producers Council (NPPC) "plausibly allege that Proposition 12's ban on importing out-of-state pork meat that is traceable to animals that were not housed according to California's standards is unconstitutional under Pike because it serves no 'legitimate local purpose.'"
She goes on to state that "California has no cognizable interest in the welfare of animals located in other States, and petitioners allege that California's asserted health-and-safety concerns are so speculative as to be illusory."
In January, a California judge delayed enforcement of Proposition 12 for pork retailers and grocers until 180 days after the California Department of Food and Agriculture puts its final regulations in place.
AFBF and NPPC filed a brief with the Supreme Court in early June, stating Proposition 12 "will require massive and costly changes across the entire $26-billion-a-year industry. And it inescapably projects California's policy choices into every other State, a number of which expressly permit their farmers to house sows in ways inconsistent with Proposition 12."

According to NPPC, less than 1% of U.S. pork production meets Proposition 12 requirements.
"We commend the Biden administration for taking action to stop ill-considered ballot initiatives like California's Proposition 12 that undermine vital supply chains, national markets and consumer choice and further inflate food prices," said Michael Formica, NPPC assistant VP and general counsel. "Additional supporters filed briefs opposing Proposition 12 and stood up to preserve the free flow of commerce among states to ensure consumers all over the nation have access to affordable, safe and wholesome food."