Microalgae potential to mop up waste in meat processing
Ambitious research is underway to clean abattoir wastewater and convert into useable products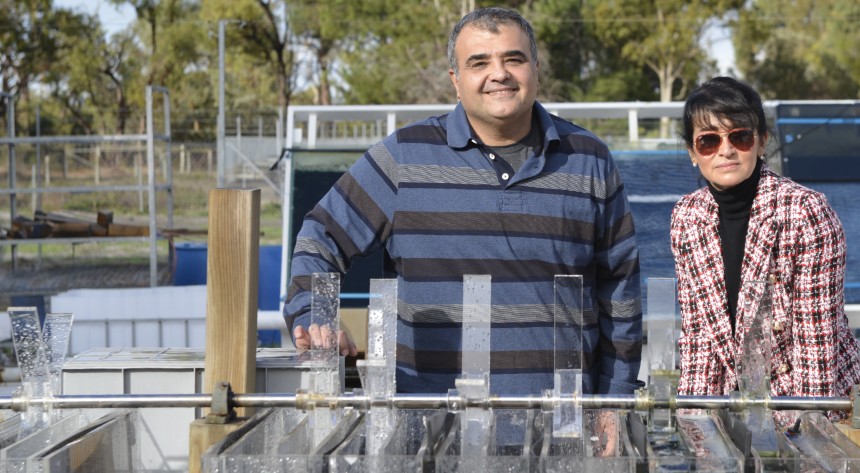 Australia is among the global leaders in the export of red meat and livestock, contributing over A$17 billion to Australian economy.

The global demand for meat has constantly been increasing, encouraging the industry to develop more sustainable food systems while meeting social responsibilities.
Algal biotechnologist Associate Professor Navid Moheimani and systems engineering expert Professor Parisa A. Bahri from Murdoch University have begun an ambitious three-year project with an abattoir in Western Australia, to clean the wastewater and convert into useable products.
The team are examining the potential for microalgae to transform abattoir and other relevant meat industry wastewater into valuable products for the meat producers.
"Red meat processing facilities generate large volumes of wastewater and solid waste rich in nutrients," Associate Professor Moheimani said.
"In previous studies we established a few species of algae that can grow in untreated piggery waste and we are expanding this idea to see whether it can work for the cattle industry.
"As well as removing nutrients from the wastewater, microalgae can help reduce carbon, nitrogen and phosphorous levels."
Zeroing in on an algae target
In the first stage of the project, currently underway, the team are searching for microalgal species that would potentially be suitable to treat the abattoir wastewater.
Professor Bahri said the team aimed to narrow investigations down to a few species that will not only be easy to cultivate and harvest from the wastewater, but also have the high potential for producing valuable end-products.
"Once we have identified our selected species we will focus on establishing the best conditions to grow them.
"After that we can focus more on ways to remove algae from water to test the suitability of purified water for reuse in the abattoir.
"Additionally, through modelling and techno-economic assessment, the most economically viable waste-to-profit algal process will be selected and designed."
The team have set up their testing facility at the outdoor ponds of Murdoch University's Algae R&D Centre and aim to construct a pilot scale demonstration system on site in 2020.
This project is supported by Meat and Livestock Australia through funding from the Australian Government Department of Agriculture as part of its Rural R&D for Profit program and partners.