Myanmar braced for African swine fever outbreak
Myanmar is bracing itself for an outbreak of African swine fever which could devastate the livelihoods of Mayanmar's many backyard pig farmers and cause severe economic losses for this fast-developing country.
The march of African swine fever – a highly infectious viral disease – has been swift since the first known case in Asia was reported last August. China, home to half the world's domestic pigs, has since culled more than a million pigs in an attempt to stop the disease's spread.
With southwestern-most Yunnan province now affected, African swine fever is threatening Myanmar but misinformation about the disease is rife in the country. According to an independent livestock consultant, Dr Wah Wah Han, pork production halved in the two weeks following a report in a neighbouring country which incorrectly stated that humans can die from the disease. The price of pork is now dropping. This is significant in a country in which many rural households are dependent on the extra income that small-scale pig keeping brings.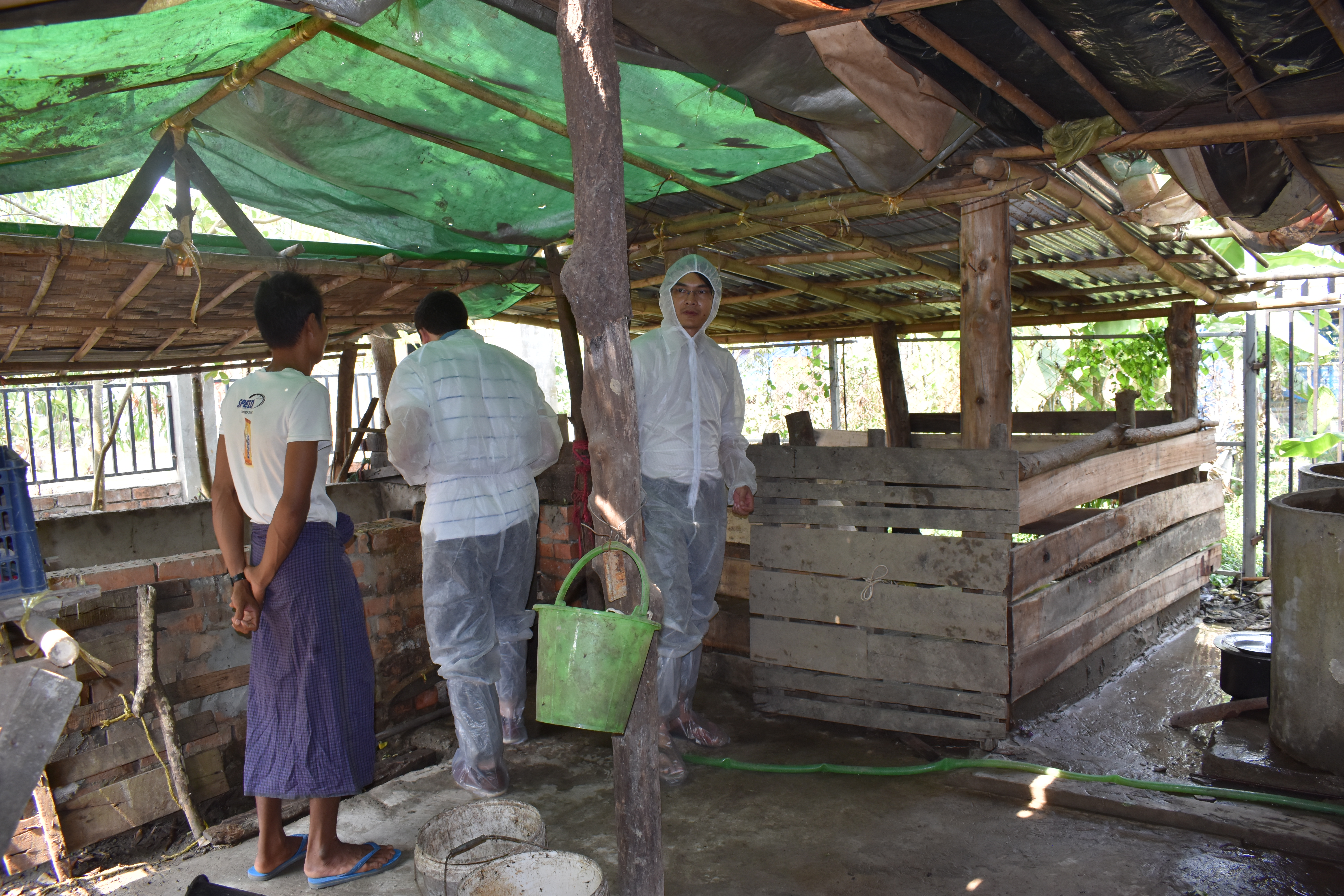 Livelihood impacts
David Hadrill, Country Team Leader, Food and Agriculture Organization of the United Nations (FAO) Emergency Centre for Transboundary Animal Diseases (ECTAD) in Myanmar, said:
"African swine fever is spreading rapidly in the region right now. If or when ASF comes to Myanmar, it may be impossible to get rid of it. The livelihood impact for pig farmers will be great. Without an effective vaccine or treatment, which are not on the horizon, typical smallholder pig production, with low biosecurity, may struggle to survive. It's going to cause major challenges to livestock-keeping in Myanmar and other countries in the region."
Myanmar's animal health experts are taking the threat seriously. They have taken part in high-level emergency talks, and the FAO, on Myanmar Government request, organised an Emergency Management Centre mission to advise on preparedness and control.
As well as widespread backyard pig keeping in Myanmar, new larger and more intensive farms are increasingly meeting the growing demand for pork products brought about by the country's increasing wealth and rapid urbanisation. Outbreaks of African swine fever could prove devastating to both these development trajectories.
Affected pigs have a high risk of mortality and those that survive are unlikely to be economically viable. Transport restrictions, culling and controlled disposal of affected animals are often the preferred responses as the virus is easily transmitted and unusually hardy. It can, for example, survive in salted pork products and be spread by contaminated items such as clothing, vehicles and abattoir knives.
If the disease hits Myanmar, the threat of its rapid spread is great – from swill feeding, which is a widespread practice, via the complex value chain actors, and also as a result of the many challenges to implementing effective biosecurity measures. Wild boar could also make the disease difficult to control in some parts of the country because boar are susceptible to the virus.
Behaviour and disease transmission
The multidisciplinary Myanmar Pig Partnership research project has spent the past three years considering disease transmission, albeit in connection with zoonoses (diseases that pass from animals to people). To understand fully how disease spreads, social scientists have worked alongside microbiologists and veterinarians, considering for example, how people's behaviour can affect pathogen spread.
Training in good biosecurity practices, as well as in African swine fever awareness, could be a massive step forward to keeping farms free from the disease.
In collaboration with FAO, the Myanmar Pig Partnership is working on incorporating effective biosecurity messages into its farmer training initiatives in the Yangon region in preparation for an outbreak. It is envisaged that the reach of group-based discussions in the project's villages will be extended by videos made available on social media.
Crucially, as the disease nears, diagnostic facilities in the country also need to be 'outbreak ready'.
Dr Min Thein Maw, Deputy Director of the Veterinary Feed and Medical Research Department of Myanmar's Livestock Breeding and Veterinary Department (LBVD), said:
"This is a concerning time for Myanmar as so many of our population depend on pigs for their livelihoods and pig meat for their protein intake. Our country was projected to show the world's fastest growth in pig production over the next decade or more. African swine fever is a threat to that. Public awareness campaigns are being conducted in high risk areas, and importation of pig and pig products from China have been banned at border gates. LBVD is also calling for strong cooperation from airport staff to investigate illegal importation of pork products from infected countries."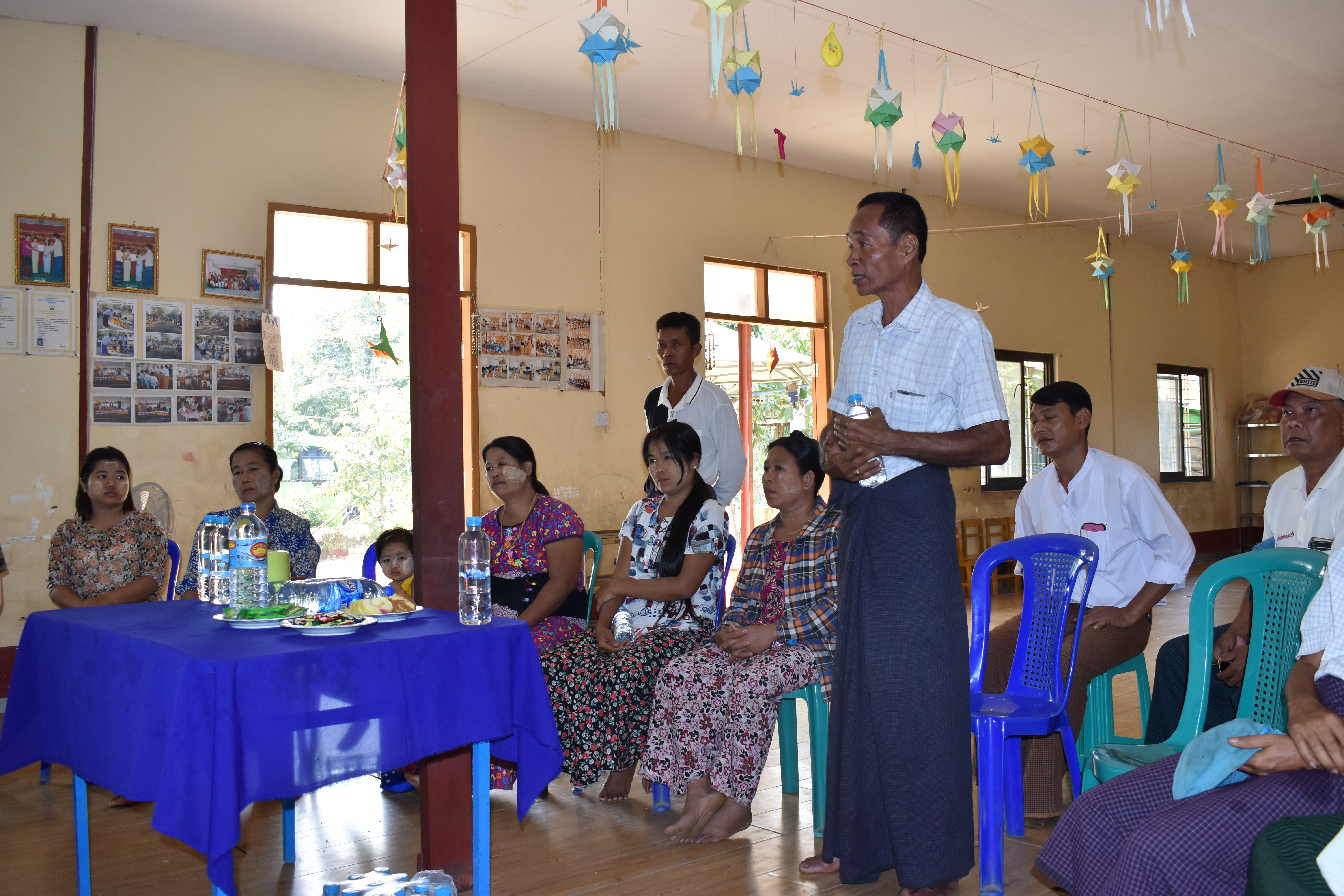 Supporting preparedness
LBVD's Yangon and Mandalay laboratories are key to Myanmar's preparedness for this globally active challenge if or when it arrives. These laboratories have benefited from previous and ongoing support from FAO for their virology divisions. Further support has come from the Myanmar Pig Partnership (MPP), part of the UK-funded ZELS programme, with LBVD as its Myanmar partner. MPP has assisted with refurbishing and re-equipping the LBVD Yangon laboratory, with special focus on the bacteriology division, and has been undertaking training activities for lab staff.
The Yangon lab and its staff, provides a much strengthened microbiology support service as well as broader regional diagnostic capacity and support for disease surveillance. As the current situation shows, it is never known when such services are needed.
Dr Dan Tucker of the University of Cambridge, lead researcher of the Myanmar Pig Partnership, said:
"When we made this investment we never envisaged its use in the dreadful scenario that is now unfolding. Diseases can be unpredictable and preparedness is essential. It is reassuring to know that the project has contributed to Myanmar's preparations for what it may face in the coming months, as well as any unknowns beyond that. The longer-term plan is that the Yangon LBVD lab could provide a source of training for other laboratories to strengthen further the regional diagnostic and surveillance network. That is so important when you can see how quickly diseases spread across national borders."