NPPC comments on California Prop 12 Supreme Court ruling
Learn how each Supreme Court Justice voted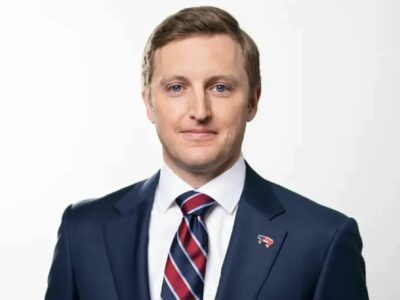 On Friday, May 12, 2023, the National Pork Producers Council held a 30-minute press briefing to discuss and answer questions about the Supreme Court ruling on California Proposition 12 (Prop 12).

Scott Hays, NPPC president and a pork producer from Missouri, Bryan Humphreys, NPPC CEO and Michael Formica, NPPC chief legal strategist, offered opening remarks and then answered questions from participating media. All three of the speakers started their comments by voicing their disappointment in the Supreme Court's ruling.
"We had hoped for a different outcome, but we didn't necessarily hope for a different outcome just for our producers and our farmers who are going to be impacted by this ruling. We hoped for a different outcome for the consumers of California and a recognition of the burden that this is going to place on them," said Humphreys.
Humphreys continued by noting that the ruling comes at a "difficult time for our industry, when we are facing high input costs in some of the most challenging economic times that the pork industry has seen in 20 years." Thus, it's not only a difficult ruling, but it's a difficult time for producers to navigate through the required changes to their operation. He also said while it's an industry challenge, pork producers are known for being resilient, and to "never underestimate the desire of the American pork producer to succeed even in light of these challenging struggles."
Legal perspective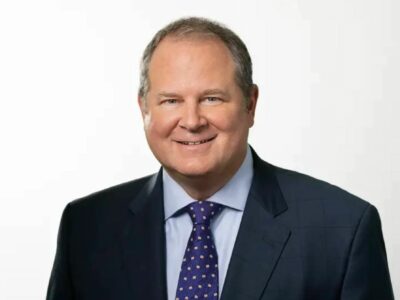 Formica said it has been "a hard-fought battle. Perhaps what's most disappointing is that a majority of the Supreme Court agreed with us that Prop 12…will cause significant harm to interstate commerce, especially to the US pork industry."
Formica said that NPPC lost the decision 5-4, but really it was a 2-2-1-4 decision.
2 – Justices Clarence Thomas and Neil Gorsuch didn't think NPPC showed evidence of harm to interstate commerce, and they didn't think there was really any situation where these kinds of cases could ever be litigated and ruled on by judges.
2 - Justice Sonia Sotomayor and Justice Elena Kagan disagreed with Thomas and Gorsuch. They said there are occasions where the court can rule on this kind of decision. But they disagree that Prop 12 will actually harm interstate commerce, rather it was more of competing business decisions.
1 - Justice Amy Coney Barrett disagreed with them and agreed with Chief Justice John G. Roberts, Justice Brett Cavanaugh, Justice Samuel Alito and Justice Ketanji Brown Jackson that what NPPC described happening to the pork industry is indicative of substantial harm to interstate commerce. Unfortunately, Justice Barrett, after admitting substantial harm to interstate commerce, then made the determination that balancing these moral concerns is not really something a judge is equipped to handle, and these kinds of cases don't belong before judges. They belong before politicians, state legislatures and the national legislature.
4 - Chief Justice John G. Roberts, Justice Brett Cavanaugh, Justice Samuel Alito and Justice Ketanji Brown Jackson all agreed that what NPPC described happening to the pork industry is, in fact, indicative of substantial harm to interstate commerce.
Formica said NPPC knew it was not going to be an easy fight to win, mostly because the areas of the Constitution that they had to address and litigate over are ones that are in a constant state of flux and "part of a highly charged up political and legal environment."
"While the majority of the court agree that this is causing significant harm to the pork industry and that this is having an impact on commerce, a majority of the court also agreed - we had a couple of judges go on to the other side - that this ultimately is a political issue and that judges are not equipped to judge and to make the determination and balance the competing interests that are at play when one state decides to overreach outside its borders and regulate activity in another state," he said. "This is part of a longer term fight that NPPC and myself stand here ready to continue to defend not just for the pork industry but the right of all farmers to farm, to raise food, and to help provide nutrition for consumers here in the country and across the world."
Producer perspective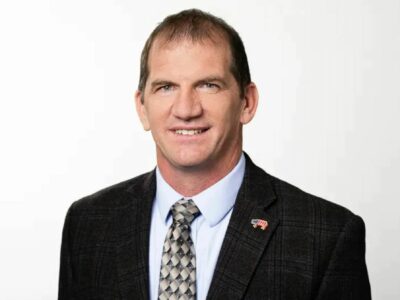 Scott Hays, a 5th generation pork producer, said like other pork producers, he knows that working with his veterinarian, they are the experts at raising pigs.
"Now we may have to raise pigs in a way that is dictated by some folks, who really don't know much about it, and so it's a challenge for us," he said.
When asked what changes he'll need to make to his swine operation, Hays said, "we don't anticipate making the changes to become Prop 12 compliant. Our concern is, if other states start adopting these types of rules, how long can we continue to raise pigs the way that we think they need to be raised? My dad and grandpa had housed sows this way years ago, and we decided that was not the way we wanted to take care of our animals on our farm. Other farms have decided to do it differently, and that's fine. But we like to give our animals individual care. So, at this time, we will not be changing."
On-farm impact of Prop 12
Hays said the big change that will be required of pig operations is moving sows into group housing, which increases the square footage per sow to meet the Prop 12 requirement of 24 square feet per sow. He reminded that there's no science behind this required square footage.
Prop 12 is set to go into effect July 1 when the injunction will be lifted. Formica said NPPC will be working with California officials to determine what implementation of Prop 12 looks like. They have raised questions if that's the date that retail shelves need to turn over with compliant pork products or is that when sows need to be moved into Prop 12 compliant housing.
"We're in active, active discussions and communication with California trying to work through this to get clarity, so we have minimal disruptions to the marketplace," said Formica. "Our concern is with the farmers; our concern is also with consumers in California and making sure that they and their families continue to have a supply of pork."
Prop 12 compliance
According to Formica, Prop 12 is a regulation, it's a prohibition on the sale of uncooked cuts of whole pork meat in California, and the first level of enforcement will happen at the retail level, at the distribution level for those sales of pork that occur in California.
The retailers in the grocery store will be responsible for ensuring the pork that they sell is compliant. The statute says retailers will need to have a certificate of compliance from their distributor, from the packer and from the producer. There is a system in place for producers or the distribution supply chain to be audited and receive certification. They will use that function to begin working to ensure pork can be sold in California.
California has inspectors that will be ready to monitor farm compliance, but they have also approved five private firms to conduct audits and provide Prop 12 certification. It is expected that pork producers will be working with and retaining a firm to come out and inspect their facilities.
What's next
The opinions and dissents in the case suggest that there may be other options forward for opponents of Prop 12. It was indicated by the NPPC team that in the future, NPPC and other groups who are facing similar challenges, might consider those suggestions. However, it is unknown if they would yield any more or less success.
Humphries noted, "at this time, we're evaluating all of our options, and there are a number of conversations going on. We've seen comments from members of Congress who are just as frustrated by this ruling as we are. At this point, we haven't ruled anything out."