One year later: How the US pork industry dealt with the COVID-19 crisis
The pork industry entered one of its darkest periods in spring 2020 when COVID-19 forced the shutdown of several pork packing plants. Paul Yeske, DVM, Swine Vet Center in St. Peter, Minnesota, helped hog producers in the area work through the closures.
"Unfortunately, we were in the middle of the first plants that ended up closing," Yeske said. "The biggest concern was that we didn't know when the plants would open again, and we didn't know [at] what capacity.
"As more things started to happen, the plants learned how to manage it more," he continued. "I think that helped further down the road for people who were involved later to be less impacted."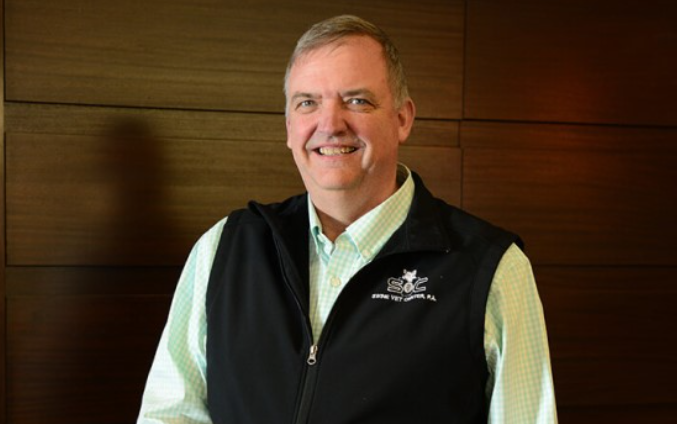 'The wheels came off'
During the turmoil, the pork industry realized its efficient pork-producing and processing system had no room for errors.
"I think we learned just how good a system we had on a just-in-time delivery," Yeske explained. "Producers and packers had been incentivized every step along the way to make the system more efficient and to have no slack in it.
"All of a sudden we couldn't operate it, and then the wheels came off the wagon pretty fast."
At that point, tough decisions faced producers, including euthanasia. "I think no one understands just how hard it is on people until they have to do it," Yeske said. "No one can really appreciate that until they have to make that decision…and have to actually physically do the job."
It was also something the pork industry thought it was ready to handle in the case of a foreign animal disease but really was not.
Best-laid plans gone awry
In 2019, Yeske was part of a table-top exercise with USDA to formulate plans for a foreign animal-disease outbreak. He said he thought they devised good plans to handle a catastrophe, but COVID-19 proved the plans were inadequate.
"Some of the things we thought we knew, we didn't," he said. "When you have to do a mass depopulation, you have to look at…how do we do it in a humane way? How do we do it in a safe way for the people? And how do we deal with the numbers?
"Ventilation shutdown was one of the things used in avian influenza outbreaks…It certainly was used here as well, but it's not as easy as you think," he added.
Always willing to innovate, the pork industry devised alternatives including the use of large-scale CO2. Trailers and later dump trailers with CO2 were among the best options, Yeske said. To help the pork industry, the state of Minnesota set up composting facilities to handle carcasses in two central locations, which could be done since no disease concern was involved.
Making the best of it
"I'd say today we're probably better off to handle mass euthanasia if we have to than we were before, so that's one of the good things that came out of this situation," Yeske said.
Another positive is some farms used this time to reset herd health by closing and cleaning up.
Ironically, the spread of COVID-19 among hog farms was not a major issue. Hog farm staff already were well acquainted with biosecurity regimens and understood viral transmission of disease.
"The swine industry has been working on that for a number of years," Yeske added. "I think we do have a leg up just because we had to deal with infectious disease for a long period of time, and we've got some good methods."
Throughout the turmoil, Yeske says communication with everyone involved was crucial. "It takes a lot of communication and support…to make sure everybody understood what the goal was. We spent a lot of time on the phone talking to a lot of people, and I think that's what it takes through those types of things…to make sure everybody's at least understanding what's going on."