Protecting piglets post-partum with smart technology
The Pig Site speaks to SwineTech co-founder and CEO Matthew Rooda about SmartGuard and protecting piglets during that critical period when crushing mortalities are highest.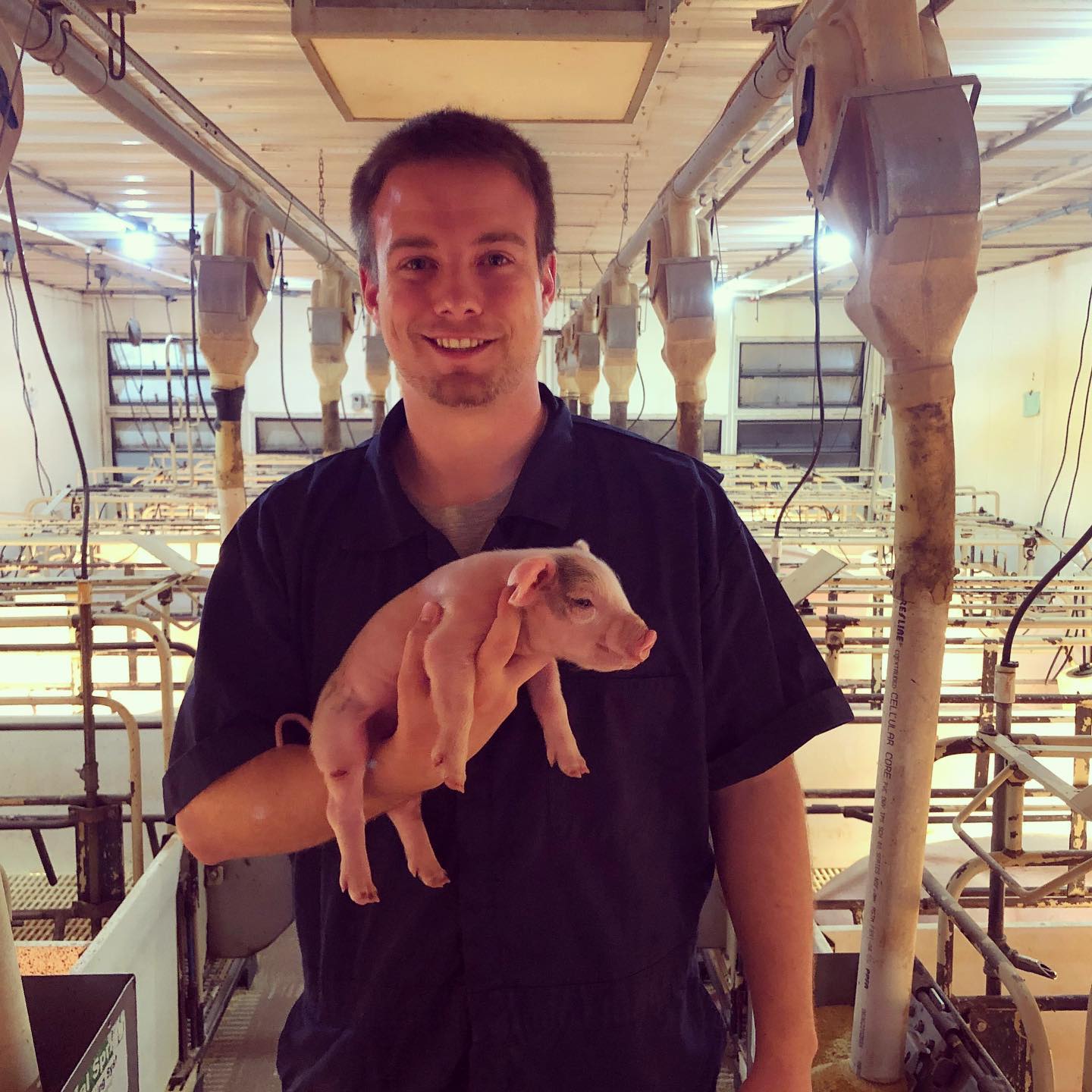 Surveying producers at World Pork Expo in 2015, SwineTech founders Matthew Rooda and Abraham Espinoza found that 92 percent of pork producers were actively looking for a solution to piglet crushing. Rooda, who had served as an assistant farm manager and farrowing manager at a farrow-to-finish farm in Waterloo, Iowa, had witnessed first-hand how out of control piglet deaths could be in those critical five days post-partum.
Moving forward, Rooda knew that he could apply his experience and knowledge gained so far to design an innovative product to the pig industry that would benefit both pigs and producers.
"Prior to developing the company, I was studying genetics and biotechnology," says Rooda.
"I worked in a nursing home and in hospitals and I saw so many ways of automating in order to provide timely care, many of which could translate directly into pig production and care of sows.
"I wanted to automate the processes in the farrowing barn, I wanted to teach each sow to be a better mother, and essentially, I wanted it to feel as though there was always someone there in the room monitoring the sows even though there wasn't."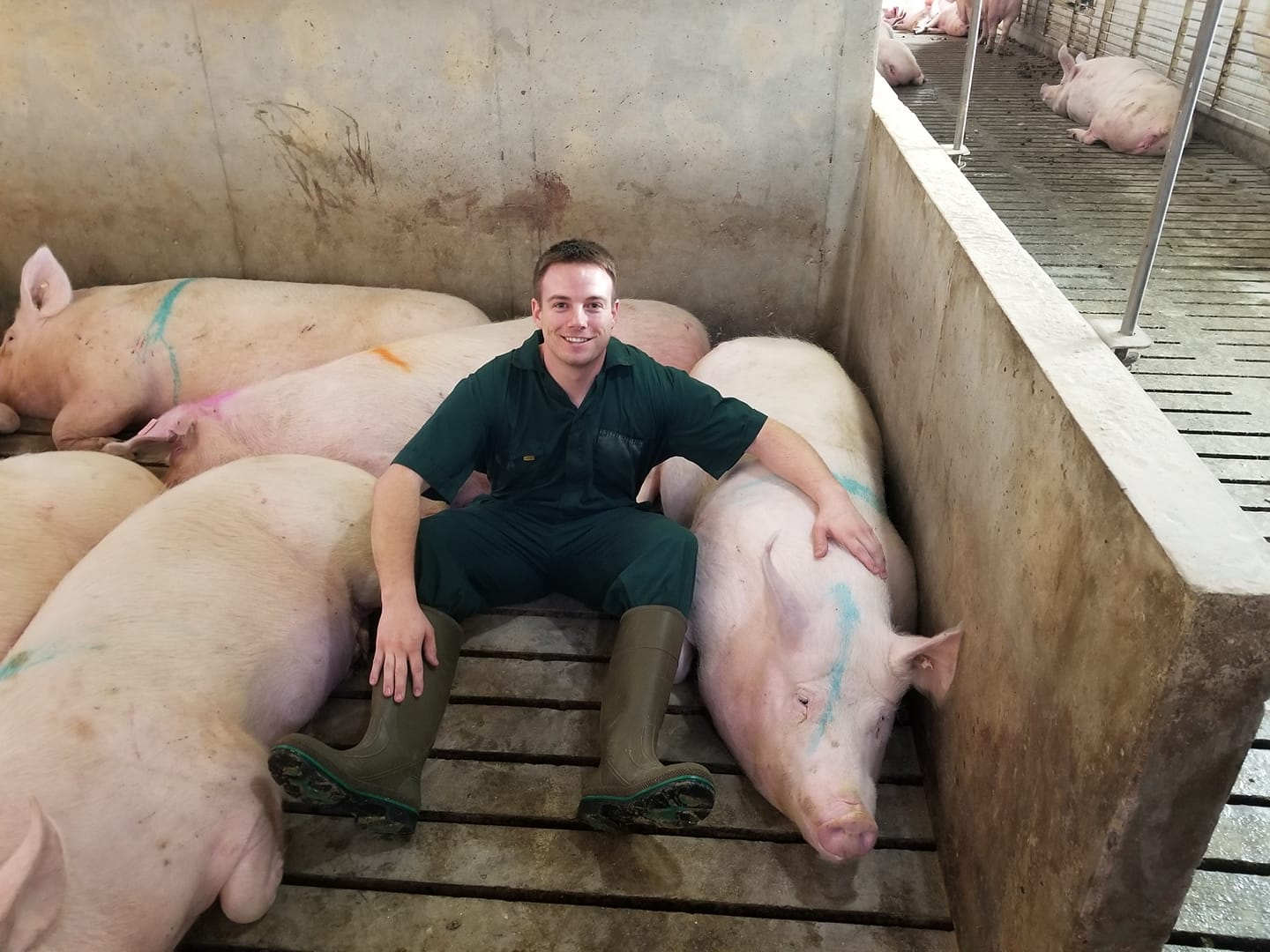 The SmartGuard technology
"The big consensus is that the only way you can drastically reduce lay-ons is if you have a person monitoring those animals all day and all night, and that just isn't cost-effective," says Rooda.
This is where SwineTech's SmartGuard technology comes in. By harnessing AI to read data through sensors, SmartGuard can locate exactly where a piglet is getting crushed and will alert the sow to roll over or stand up through the use of a vibratory signal. Using the biosecure, waterproof SmartGuard attachment in the first 3 to 5 days post-partum has proven to reduce incidences of crushing and mortality of all weaners by 35 to 40 percent in commercial farrowing systems. Over 90 percent of sows stand up immediately upon receiving the automatic vibratory signal.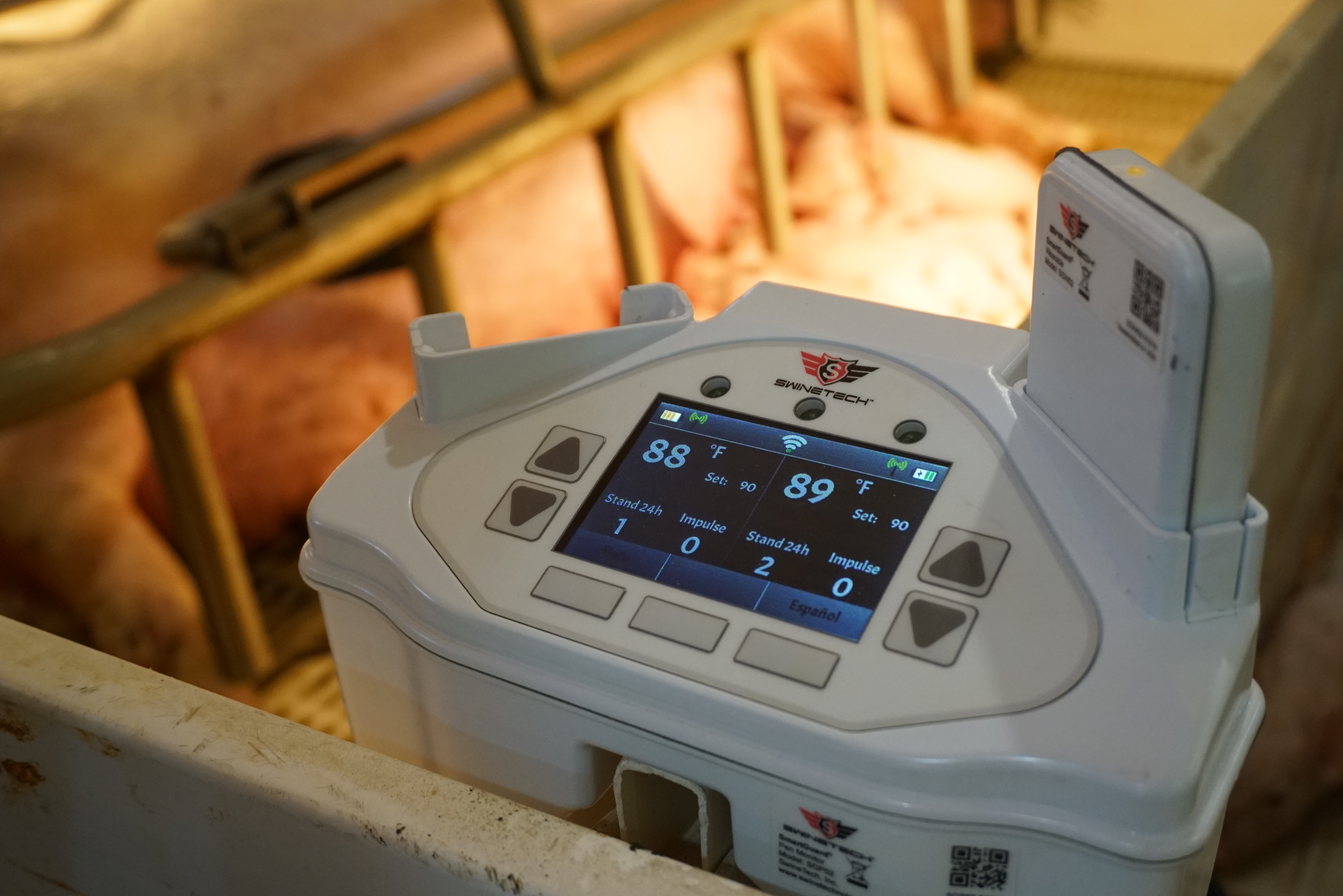 Rooda says this technology could provide peace of mind for many producers.
"There are many producers keen and willing to transition to more open farrowing systems but they are wary of the high mortalities often experienced when transitioning.
"I believe the SmartGuard technology could provide confidence for those transitioning producers, and even for those producers who cannot change their facilities but want to achieve lower farrowing mortalities."
Harnessing important data
Rooda explains that Swinetech is built on the ethos that every pig gets the care it deserves in a timely manner. There are other aspects of pig production that the technology can have an effect on by integrating with other solutions but the team is focused on farrowing due to the high mortality around this part of production.
"The piglet crushing prevention is just one aspect of our technology: from birthing identification to identification of stillbirths; to sow health and mortality; to temperature control in the sow resting areas, there's a lot more that goes into our tech."
Rooda explains that he'll be developing the current model further so that the microphones, environmental sensors, behavioural sensors and smart cameras can all work together to greatly develop understanding of every aspect of that part of the production system.
"It's our goal to provide farmers with a preventative, proactive and reactive tool that addresses both pig and producer health and welfare, and improves herd productivity."