Swine experts discuss sow-care challenges, solutions and future needs
The sow herd is the engine that drives a hog farm's downstream productivity. But since the 1990s, sow mortality has been on the rise across the country.
In 1993, the average annual sow mortality rate among US herds was 4.3%; by 2017, it was nearly 10%.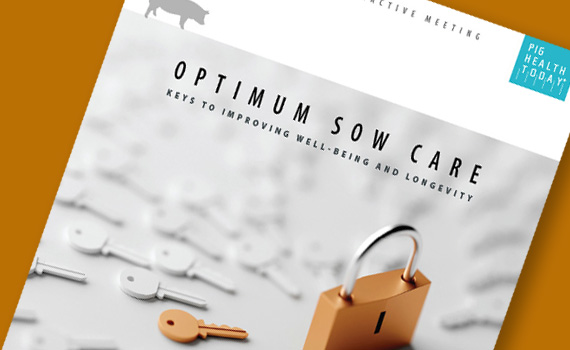 Add in the disturbing and confusing trend of rising pelvic organ prolapses that surfaced around 2014, and sow mortality became a top priority for producers, swine veterinarians and researchers alike.
"High mortality among US sow herds is not only economically damaging, it jeopardizes the public's trust and expectation of ethical treatment and care of food-production animals," said Lucina Galina, DVM, director of swine technical services for Zoetis.
Roundtable highlights
To help the US pork industry address sow care, well-being and survivability, Zoetis brought together a panel of swine veterinarians, researchers and a swine production and data management expert to share their experiences and ideas. The roundtable, "Optimum sow care: Keys to improving well-being and longevity," digs into sow mortality trends, research, gilt selection, recordkeeping, caregiver training and more.
"Readers will find valuable and practical ideas that can help stem the tide of sow mortality," Galina said.
Pig Health Today editors covered the session and developed a 32-page booklet with highlights from the discussion.