US swine industry seeking innovation and new entrepreneurs
SVG THRIVE is trying to solve pain points for pig producers with new technology and innovations.
"We work with the swine industry to solve some of the big challenges that they're dealing with and bring entrepreneurs' attention to the swine industry," said John Harnett, CEO and founder of SVG THRIVE.

Their goal is to build an ecosystem that brings farmers, entrepreneurs and large corporations together to solve some of the critical challenges faced every day by pig producers.
SVG THRIVE's relationship with the swine industry started last year when they met with the National Pork Board. The National Pork Board is currently on a journey to advance innovation in the swine industry.
"They saw and liked what we were doing, and we plugged into driving this initiative with them," he said. "We were delighted to bring many of the National Pork Board leaders to Silicon Valley. And they were on stage at our event, spreading the word of the swine industry and its opportunities and the challenges."
Mareese Keane, director of THRIVE Corporate Innovation, has been working closely with the National Pork Board to identify what types of innovation can help the industry progress and which companies can deliver the right innovation and tech.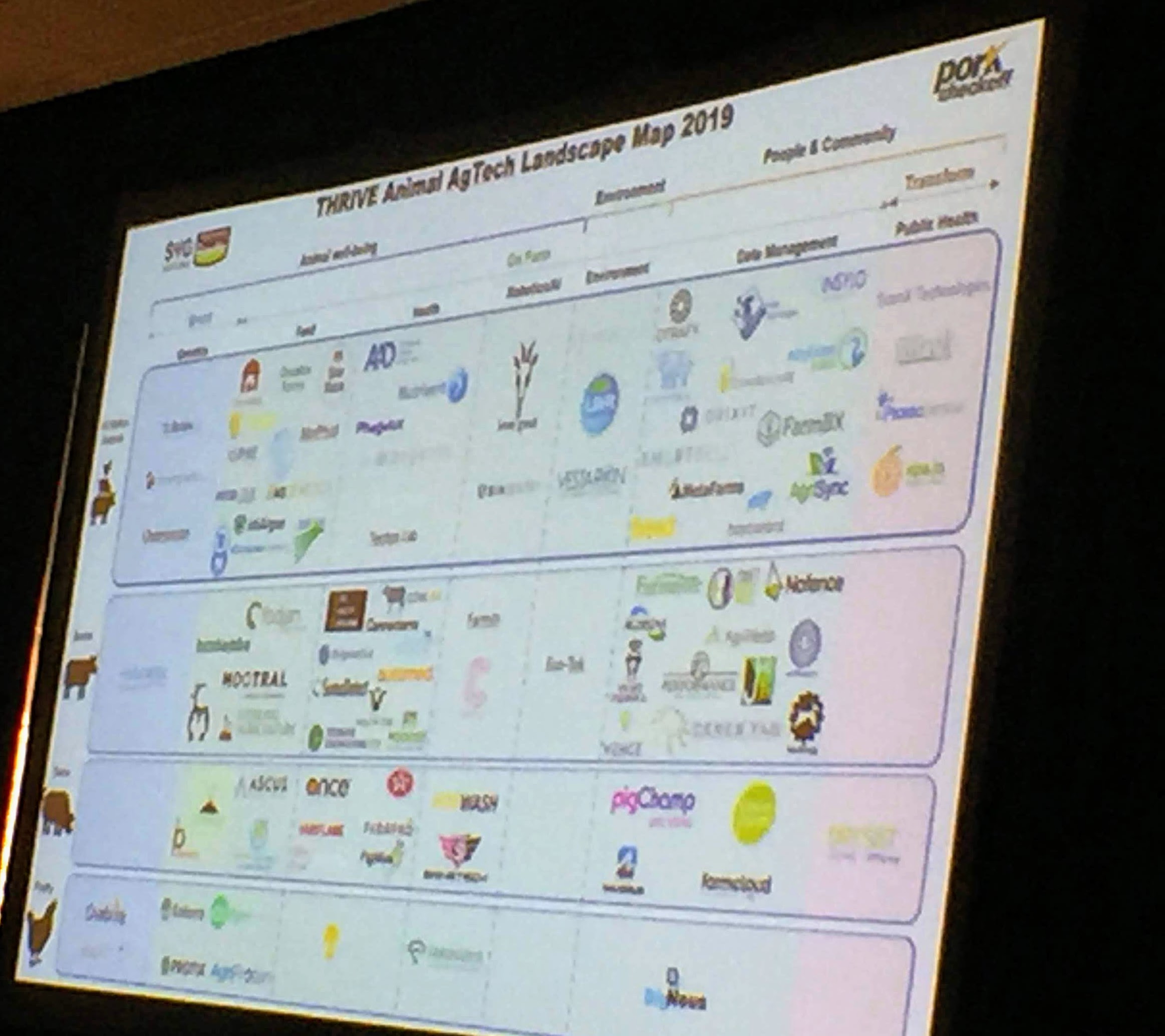 "Today I presented the large landscape map of innovation in animal ag tech, specifically in pork, but also across the broader animal ag tech, right across the value chain from genetics to on-farm technologies to transform technologies," she explained. "We are presenting the THRIVE startup showcase, including five companies who are working directly in the swine industry and solving some key critical problems and pain points for pork producers."
Innovations that solve problems
There's no lack of cool technology in the industry right now, but THRIVE and the NPB are seeking technology and innovations that 1) solve a problem and 2) a farmer is willing to pay for.
"Those are the two things that we really look at and we think that the startups that will be presenting this afternoon all fall into that bucket - they're addressing a pain point," she said. "They're creating a technological solution to a problem that pork producers are dealing with."