Bridging the gap between consumers and Australia's pig industry
RSPCA Australia have recently launched new initiatives aiming to educate consumers on their quality assurance scheme and the standards of welfare applied in Australian pig farms.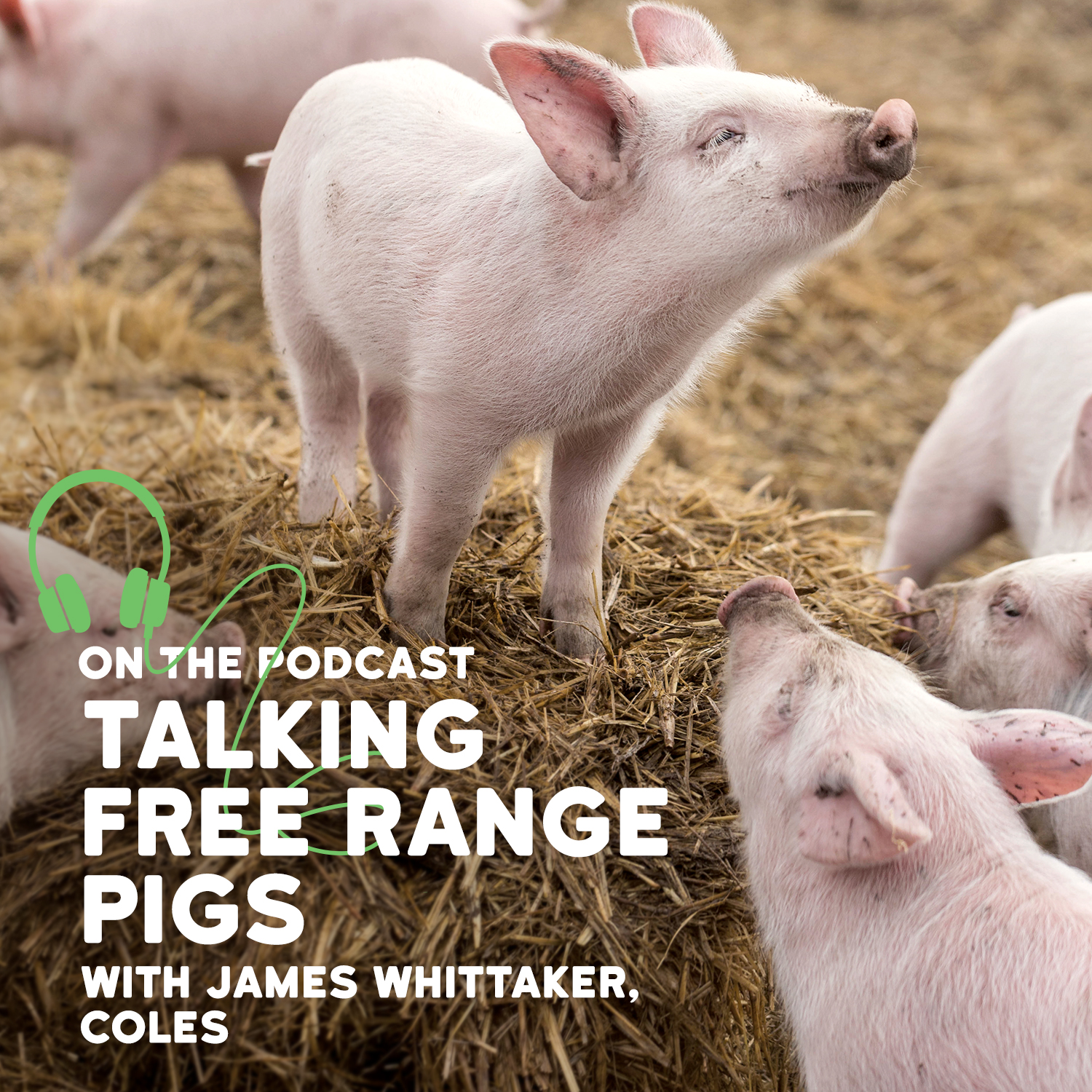 What have you learnt about messaging and communication in the food industry that has led to the creation of the Choose Wisely initiative and the Humane Food Podcast?
Australian consumers are increasingly interested in how farm animals are reared, this coupled with a new generation of grocery buyers with high expectations around the ethics of the products they buy has meant that more than ever consumers are questioning what good animal welfare looks like in the Australian food industry.
In 2018 the Federal Department of Agriculture published the report 'Australia's shifting mindset on farm animal welfare', which found that in Australia 95 percent of people are concerned about the welfare of farm animals and 91 percent want at least some reform to address this. And, whilst some see this as a town versus country divide, the research shows that the concern is evenly spread between metro and regional centres.
The report also found that the current lack of government responsiveness to public concerns has led to a high level of consumer alignment with activists' views on how farm animals are treated in Australia.

With a lack of transparency and public awareness around farming practices, we can expect a growing number of media exposés involving animal welfare issues on farms and abattoirs in Australia. At the same time, less informed consumers will continue to call for stricter legislation, and any lack of responsiveness from the government will amplify outrage and extend those expectations.
From our own experience, we know Australians want more information about where their food comes from and how it's been produced. Having worked in this space for more than two decades, and seeing an increasing interest from the community, the RSPCA's Humane Food initiatives aim to educate consumers as well as providing practical solutions for farmers and the supply chain to provide consumers with higher welfare food.
What are your primary objectives from running these two platforms?
Choose Wisely and the Humane Food Podcast are part of the RSPCA's Humane Food initiatives that form some of RSPCA Australia's efforts to improve the welfare of farm animals. The RSPCA Approved Farming Scheme is also a major part of this initiative.
Our primary objectives are to educate consumers about where their food comes from and provide solutions so they can feel empowered to make better choices to improve farm animal welfare.
As an organisation committed to science and evidence-based animal welfare policies, we strive to work closely with industry to implement practical solutions.
With many Australians choosing cage-free eggs in the supermarket, Choose Wisely encourages them to also think about the eggs on their plates when eating out at cafés and restaurants. We know that the majority of eggs used in food service are from caged hens, something that many consumers would be shocked to hear when paying $20 for poached eggs with avo on toast.
Podcasts are steadily increasing in popularity for Aussies, and many people are looking to podcasts as a source of information in their downtime. Whether at the gym, on a long drive or just doing some gardening, podcasts are often a venture into a new area of interest. The Humane Food podcast covers some of our more visionary, big-picture topics as well as topics, such as slaughter, which are sometimes difficult for consumers to engage through visual media, such as videos.
Through both of these platforms we hope to increase consumer awareness and understanding of what goes on in Australian agriculture and how consumers can make more informed choices.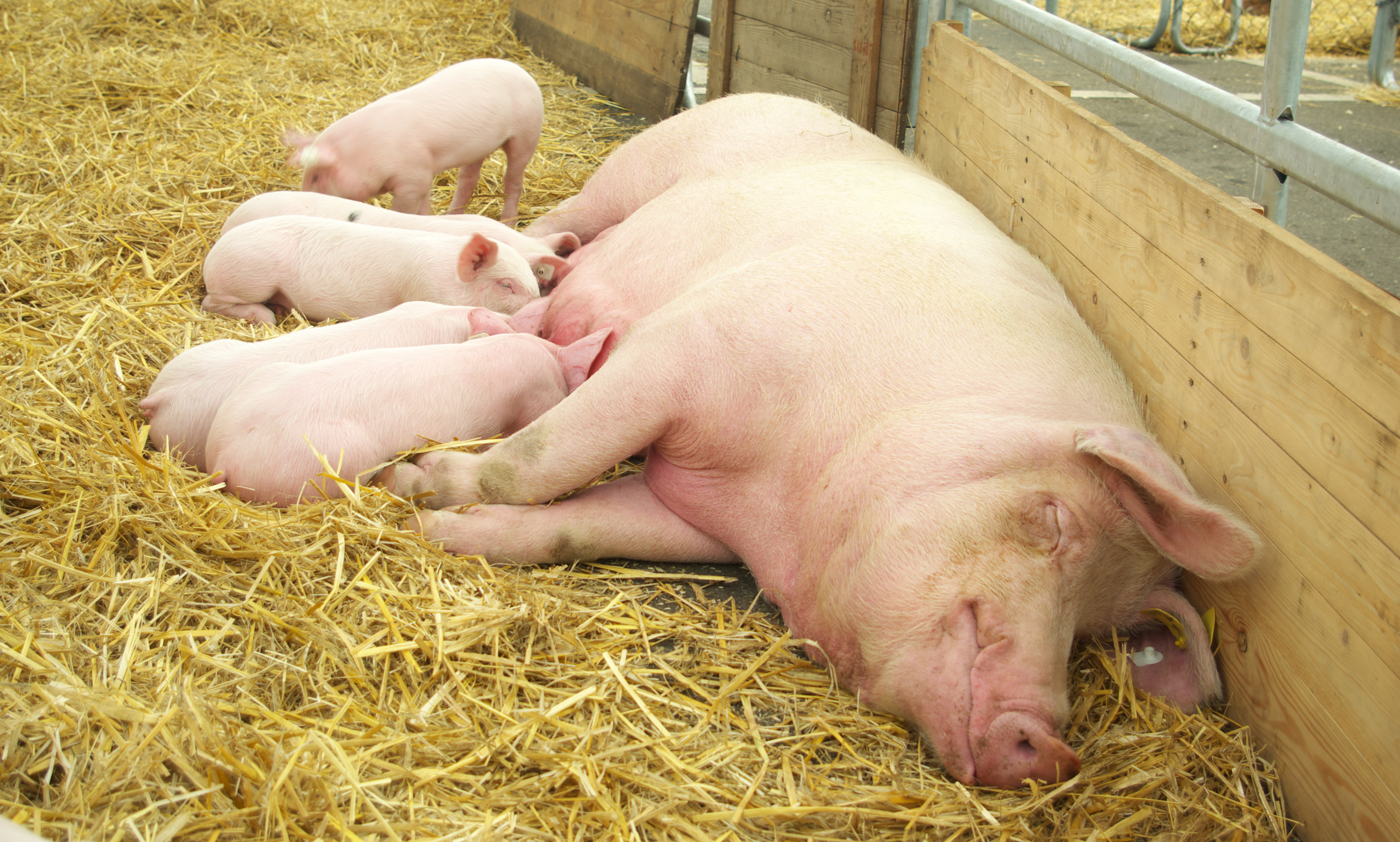 How does RSPCA Australia define humane food?
Humane food is food that comes from animals that have been farmed humanely, ie, to higher standards of animal welfare. Standards on higher welfare farms are higher than those in conventional farming systems and those required by law. Their environment provides for the animal's behavioural and physiological needs. It means that from birth to death, animals have been treated with full consideration of their needs.
How do you grade vendors on how humane their food is for the Choose Wisely database?
All venues who sign up to be listed on Choose Wisely must serve cage-free eggs as a starting point, and but they may also serve higher welfare chicken and/or pork.
When a business signs up to Choose Wisely, they submit information on their suppliers which we review to check for accuracy and we encourage venues to be ready to tell their customers where they purchase their products from.
What do consumers want to know about how their pork products have been produced?
We know from market research that Australians have concerns with the intensive confinement of pigs, and so it's good to see that industry is addressing this in the case of sow stalls. There is low consumer awareness on the current levels of imported pork in Australia, and with the majority of ham, bacon and other small goods made from imported pork we expect to see more questions raised around the welfare of the pigs in these supply chains.
Overall, as with other species, there is little understanding of the entire life cycle of pigs, and so our next step really is to raise consumer awareness about pork production in Australia.
How are you working with the entire chain (farm to fork) to ensure pig welfare standards are being adhered to and improved upon?
RSPCA Approved pork farms are visited by an RSPCA Assessor twice a year. Our assessors are well versed in farm animal behaviour and check that farms comply with the RSPCA's standards. We also assess abattoirs taking RSPCA Approved pigs to ensure that they meet our slaughter standards.
Producers are required to submit information detailing both production data and any on-farm issues between assessments.
Brands marketing products as RSPCA Approved must have traceability systems in place to ensure these products are clearly identified, kept separate from other products, and can be traced from point of sale back through to the farm.