How to achieve long-term reduction in antimicrobial use in your pig herd
With the global drive to stop routine antimicrobial use in livestock and reduce use of antimicrobials overall, we take a look at some alternative ways we can ensure this happens on our pig farms.
The cost-benefit ratio for the routine use of antimicrobials is relatively good for productivity and short-term animal health, but the key phrase here is "short-term". Long-term, routine use of antimicrobials in livestock has serious implications for the promotion of antimicrobial resistance and essentially reverses the cost-benefit ratio, drastically reducing the number of efficacious antimicrobials in the meantime.
The use of antimicrobials on a case-by-case basis, where an animal is sick and needs antibiotic treatment, is not being discouraged here - it is important to treat sick animals appropriately - but researching and applying holistic practices that follow a One Health approach will be critical to the sustainability of the pig industry.
With the global drive to stop routine antimicrobial use in livestock and reduce use of antimicrobials overall, we take a look at some of the ways we can ensure this happens on our farms.
Preventing is better than curing
High infection pressure and disease susceptibility are major reasons as to why most pig farmers are dealing with high mortalities and struggling with the choice of whether to medicate or not. Results from Specific Pathogen Free (SPF) farms show how drastically herd health and performance can improve by keeping pathogens out: more than 31 piglets per sow per year and 1 kg of growth per day, with low medicine costs, are common.
SPF has two main routes of action: 1) herd health, and 2) biosecurity. Without costly repopulation with SPF animals, improving herd health is possible but more laborious. What we can learn from SPF farms is the importance of biosecurity. Keeping a strict separation between external factors that may bring in pathogens (trucks, humans, materials) and the animals can be especially effective for farms in regions where there is high infection pressure. SPF biosecurity protocols include, amongst others, showering-in; not bringing anything onto the farm unless it has been disinfected; not permitting visitors onto the farm that have been in swine facilities within the 48 hours prior; changing footwear and overalls between age groups; and changing hypodermic needles between each litter treated or vaccinated. Note that such measures only work when applied strictly.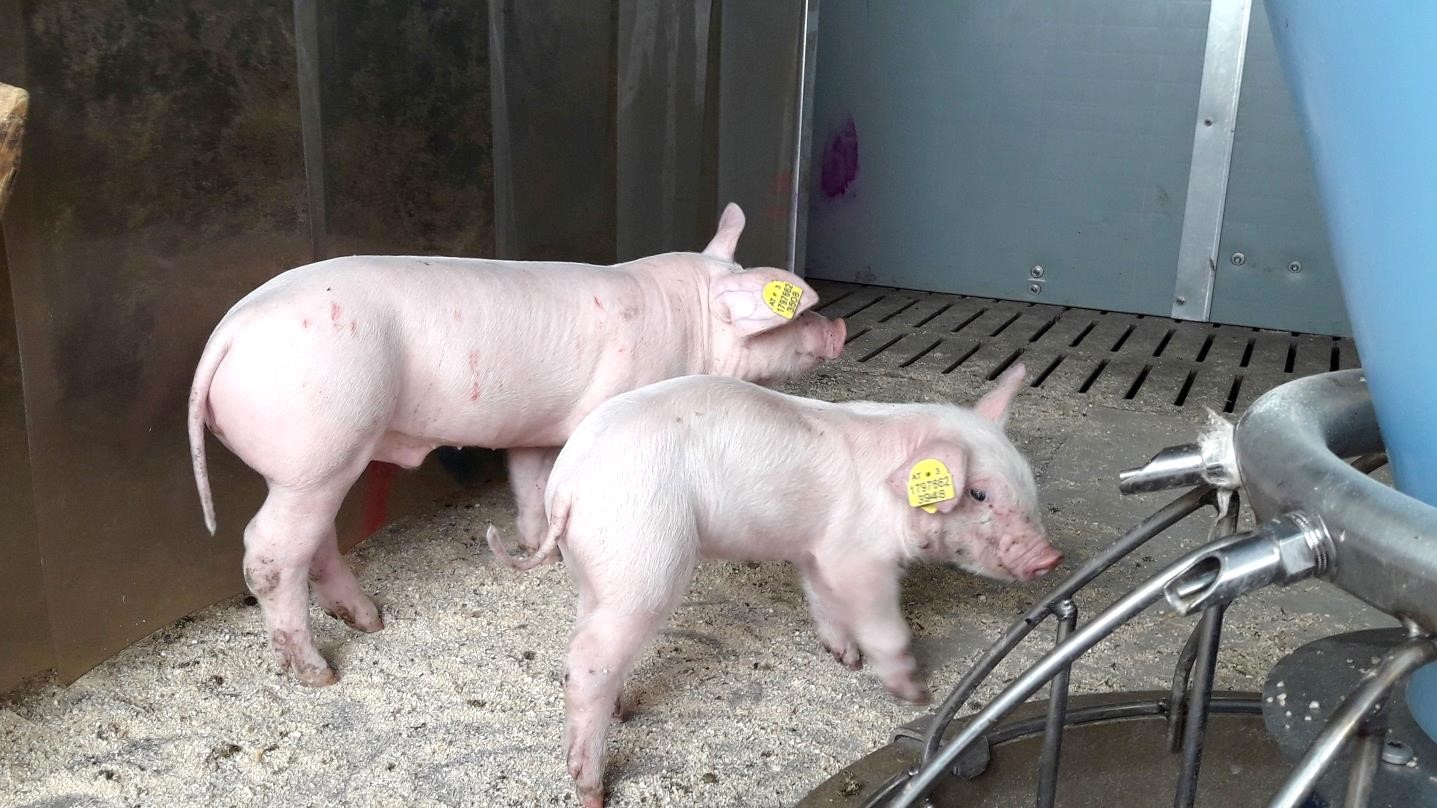 Quality of environment
Before taking action to improve animal health, first assess how healthy the environment is. It will be like trying to empty the ocean with a spoon when you try to medicate pigs that are bathing in pathogens. Assess what can be improved within the given housing system.
Tip 1) Test the water quality
Many farms have unknowingly poor water quality due to the age and material of the pipe systems. With 70 to 80 percent of the body composing of water, the quality of the water that goes in matters greatly to the animal.
Tip 2) Regularly measure ammonia and dust levels, for the pigs as well as for yourself and staff
Pigs have similar lungs and eyes to humans, but they cannot wear dust masks and remain in the same environment for extended periods of time if housed indoors. To reduce ammonia there are several newly developed 'pig toilets'; one being described in an article on The Pig Site. More research will also show that different scraper systems and conveyer-belt-style systems could also be Pig showers that provide a fine water mist reduce dust, ammonia and room temperature. As environmental temperatures are rising and pigs are very sensitive to heat stress, pig showers may be a good investment for multiple purposes.
Improving immunity by not reducing it
Make animals less vulnerable to disease by reducing the frequency and intensity of stress. Weaning, separation from the sow and regrouping pigs are clearly stressful events. Here are a few tips for mitigating this stress:
Avoid cross-fostering to reduce disease spread and stress.
Avoid motherless rearing as this is highly stressful for piglets and causes abnormal behaviour.
Avoid regrouping or try to keep litters together to minimise aggression.
Make weaning as gradual as possible by spreading the stressful elements step-wise over several days: providing the same feed before and after weaning, and let unfamiliar piglets encounter before weaning.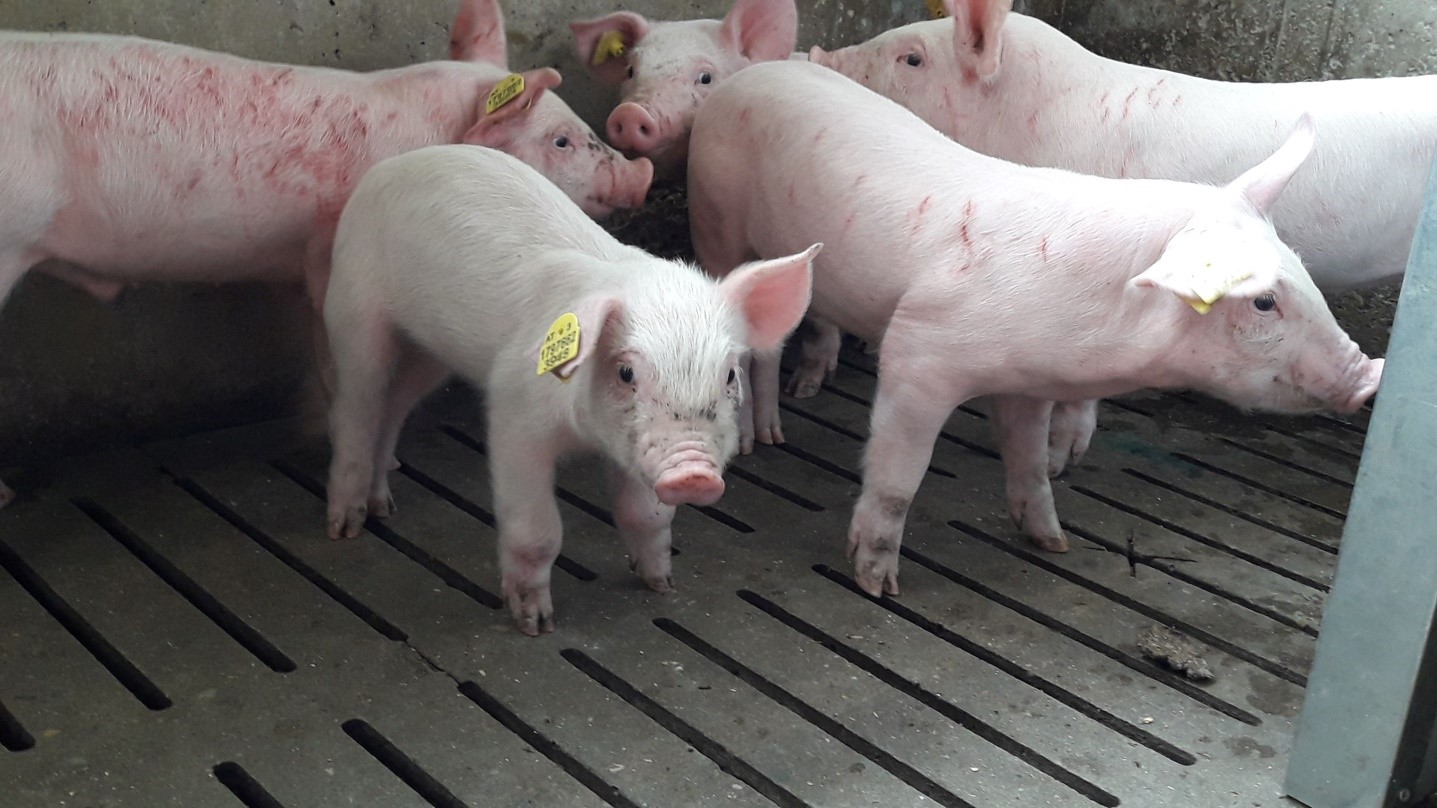 Commercial alternatives
After the ban of antimicrobials in feed in some countries, alternative methods to maintain good pig health and productivity need to be adopted. For example, administration of probiotics and prebiotics in pigs from a young age, as described here, is well-documented as encouraging positive growth and productivity. Probiotics are also useful for cleaning pens to reduce build-up of biofilm.
An old but maybe overlooked technique is acidification of drinking water. Acid in the drinking water can lower the water's bacteria load and can aid in restoring the body's acid-base balance through the alkaline by-products arising from digestion.
See the results for yourself
Despite criticism and, occasionally, disappointing results, there are plenty cases where homeopathy has proven to have positive effects on pig health and productivity. For example, in a study where 24 sows were given a homeopathic Coli preparation, only 3.8 percent of the piglets suffered diarrhoea compared to the control group in which 23.8 percent of the piglets had diarrhoea.
It is important to realise that homeopathic treatment is not based on the disease but on the imbalance in the individual as a whole. Thus, in multiple individuals with the same disease, different remedies may be prescribed. This complicates finding the right remedy. As pigs within a farm have a similar environment, the underlying imbalance may be alike and can thus in some cases be treated group-wise. Initially, homeopathy is not a quick-fix solution, but when you find the right treatment and dose for specific problems on your farm, you will have a very safe and workable alternative. You can draw some inspiration from the book, Pigs: The homeopathic approach to the treatment and prevention of diseases, which is written for pig farmers.
Herbs
Animals often know what is good for them and they can self-medicate on herbs. Phytotherapy, the use of plants as medicine, can best be used as a preventive measure given over a sustained period of time. Some patience is required as results may take some time. Quick results, however, can be obtained with offering piglets a few days pre- and post-weaning feed with oregano, or a combination with other aromatic herbs or fruit extracts. Piglets recognise the smell, are attracted to it, and therefore begin to feed much sooner. Oregano also helps against mild diarrhoea. For interesting and practical ideas, take a look at the scientific handbook, Natural swine health, a guide to keeping your pigs healthy with herbs and other natural products.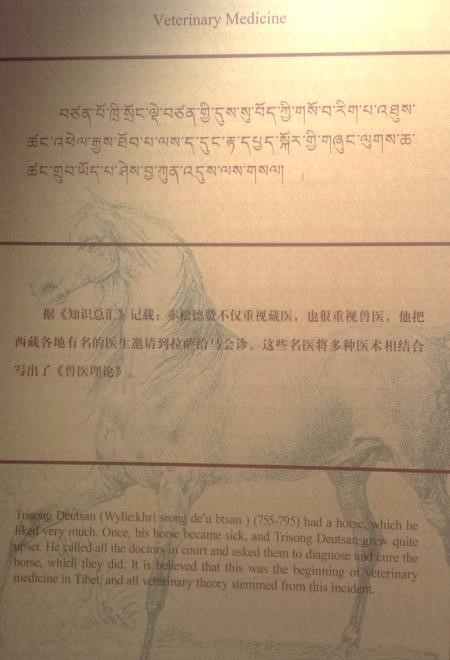 Using ancient knowledge
Western medicine is relatively young (400 BCE), and the use of antibiotics very recent (only 91 years), in comparison with the medical systems of India (1,500 BCE) and China (2,800 BCE), for example. Rejecting or ignoring this ancient knowledge is a bit like trying to reinvent the wheel.
The use of Tibetan and Indian practices in swine medicine is extremely limited – you won't easily find a clinician specialised in this. There is, however, one aspect of the Indian and Tibetan system that can be of use for daily pig management. These medical systems categorise patients into three main types. Disease is treated not only according to the characteristics of the disease itself but also with regard to the characteristics of the individual pig. Disease is seen as a symptom of imbalance, whereby the imbalance itself needs to be treated rather than the outer clinical signs (the disease). In Table 1 these types are explained from a pig husbandry perspective.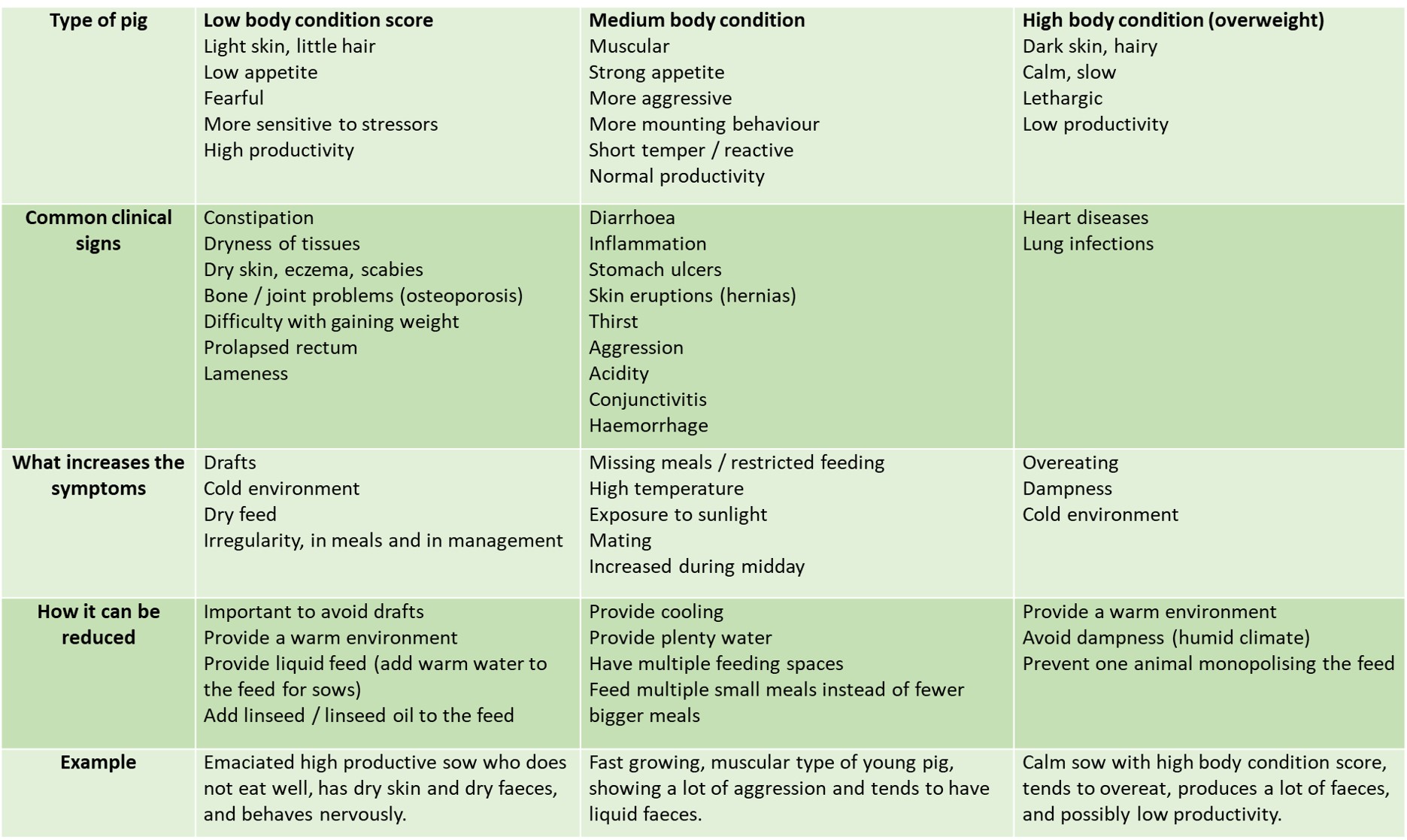 It is important that you do your own research and test alternative husbandry methods that promote the general health, welfare and productivity of each pig and the herd. Reduction of antimicrobial application in all aspects of life is critical to ensuring the antibiotics we have left continue to work and provide a long lasting solution to damaging pathogens.