Introducing Roots to Regeneration
A comprehensive year-long transition programme for farmers, agriculture professionals and the food industry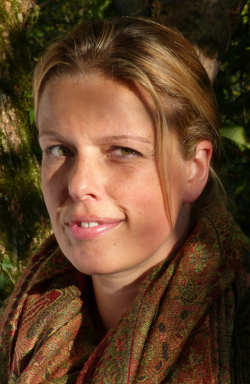 A transformational new year-long programme has just launched in the UK to help producers and supply chains speed up the transition to regenerative agriculture.

Roots to Regeneration is co-designed and led by two highly regarded regenerative agriculture consultants and farmers, Caroline Grindrod of Roots of Nature and Clare Hill of Planton Farm.
Launching its first intake in February 2024, the Roots to Regeneration programme takes a holistic approach to regenerative agriculture. It offers a unique pathway, tailored to help producers navigate the multifaceted challenges of the food sector, integrating both regenerative practices and the vital paradigm shift necessary for genuine change.
"What's unique about this programme is that it's not just about teaching a set of practices. We are catalysing a deep mindset shift and equipping participants with the vision and adaptability needed for genuine long-term transformation, as well as the practical tools too," says Grindrod.
The Roots to Regeneration (R2R) Transition Programme will offer an unrivalled level of expertise and support. Starting with a three day immersion at 42 Acres Retreat and Regenerative Farm, followed by farm-based training days; live discussions with leading regenerative farmers, vets and coaches including Joel Williams, Rob Havard, Nikki Yoxall, Russ Carrington, Claire Whittle, Tim Parton, Tim Coates, James Daniel; self-led online learning; fortnightly coaching, and peer-to-peer mentorship.
The programme is specifically for those who see the potential of regenerative agriculture and are committed to engaging in an in-depth transformation process for themselves and their farm, enterprise or supply chain.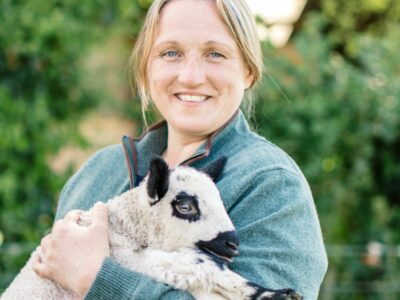 Clare Hill, Roots to Regeneration co-founder and coach says, "There are many farmers out there exploring what the transition to regenerative farming looks like for them. Many are experimenting in small ways but perhaps not seeing the results they'd hoped for. It's easy as a farmer to feel like you're doing it all on your own. There's a real need for a deeper level of support so they can really get to grips with what regeneration means to them and how it can work within their system. It's the same with food enterprises."
Regenerative agriculture is seen as a pathway to help farms become more profitable and resilient and for food companies to meet their targets and build robust supply chains which positively impact people and the planet.
Roots to Regeneration is offering food companies or other relevant corporations the chance to sponsor places or select farmers from their supply chains to engage with the program. Companies can use Roots to Regeneration to better understand what solutions regenerative agriculture can provide for their sector.
"Many large companies have made bold net-zero commitments, but recent reports show several big brand food companies are falling short of staying on track to meet these targets," said Hill. "The food sector is under unprecedented pressure from multiple, interrelated, systemic global problems. Our program will give food companies the best possible results for their supply farmers in the shortest time. When rolled out as a staged program, this could help transition supply chains to become more resilient whilst maintaining productivity and increasing quality."
Registrations are now open to apply for Roots To Regeneration Transition Programme.
Attend an introductory webinar on Monday 11th December from 1 - 2 pm and/or a taster day at Planton Farm on Tuesday 9th January 2023, or book a 20-minute call to see if this program might be a good fit for you.
To learn more, visit https://rootsofnature.co.uk/farmers-guide-transition-regenerative-agriculture/.