New mobile health diagnostic for breeding helps meet growing demand for food
A Purdue University-affiliated, woman-owned startup is working to use mobile artificial intelligence technology to help meet the growing demand for food expected over the next several decades.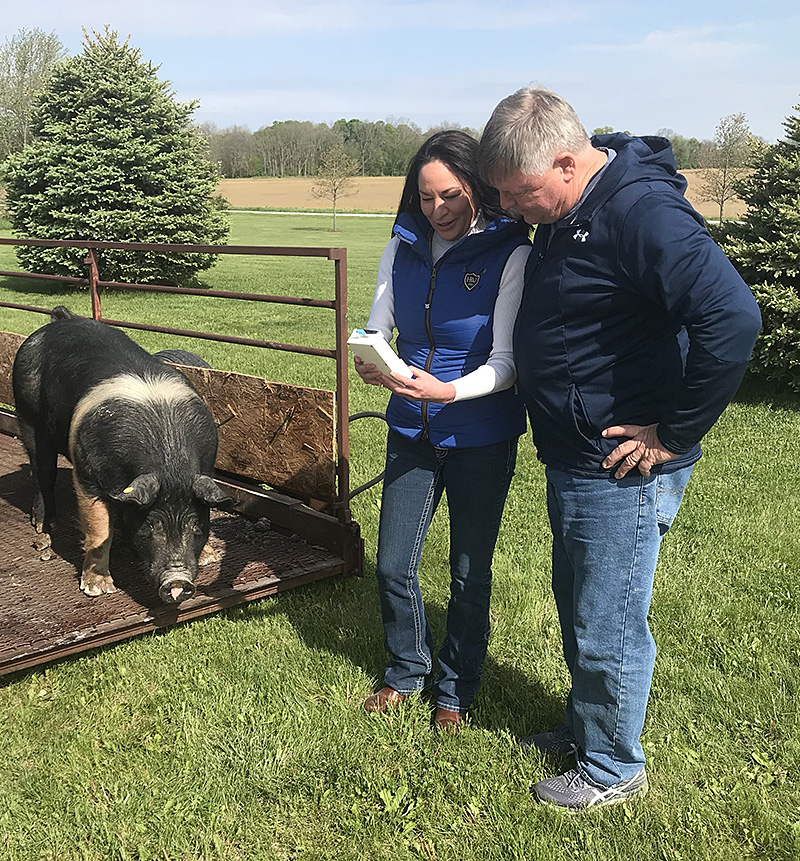 Verility LLC develops and markets patented technologies that use proprietary machine learning frameworks for rapid, low-cost and accurate assessment of livestock semen and ovulation samples.
"Fertile-Eyez, our advanced technology platform, offers real-time precision data for animal reproduction. No specialized training is required," said Liane Hart, CEO of Verility and an alumna of Purdue's College of Agriculture. "Improvements in sperm analysis and ovulation detection for animal breeding are two of the most important ways to meet the critical need for more edible protein. Conception rate is highly correlated with producer profitability and food sustainability; we believe Fertile-Eyez will play a key role in the breeding sheds and labs around the world to assist with this effort."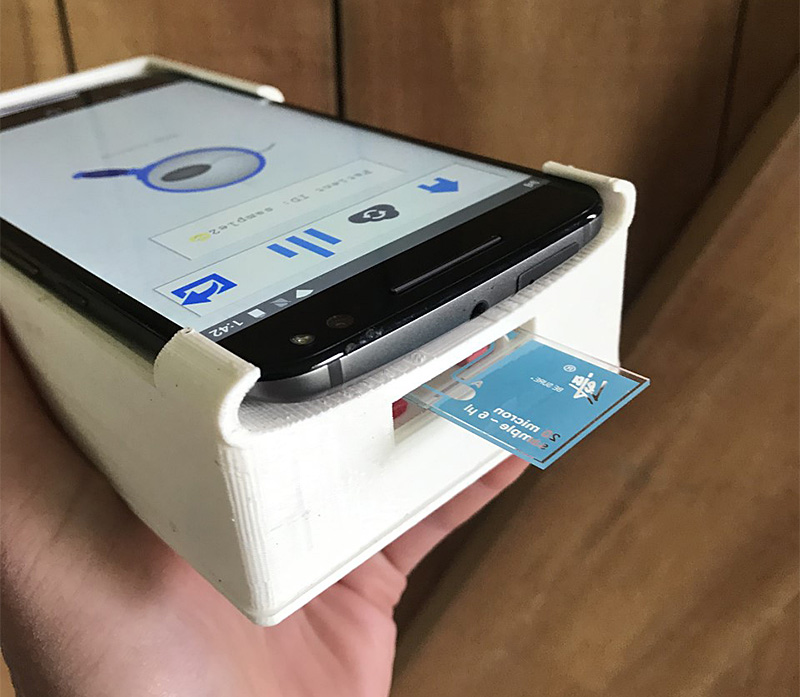 Hart said Fertile-Eyez is a cloud-based mHealth, or mobile health, technology that can provide immediate animal-side testing by rapidly analyzing semen for morphology, motility and concentration along with saliva ferning for ovulation detection.
"It is like having a skilled laboratory technician and a microscope in the palm of your hand," Hart said. "This fertility platform has the potential to change how testing is done in the breeding industry across all of the major livestock species, resulting in increased performance of livestock production facilities and furthering superior genetics."
Hart said Fertile-Eyez has several benefits for end users.
"Not only is it affordable, but it completely removes all subjectivity of analysis since the person reading the sample is completely removed," Hart said. "Because it is a mobile system, it doesn't require someone to send samples to a lab or a different part of the farm for analysis.
"The three major components of semen quality – morphology, motility and concentration – are extremely important in animal breeding and can be often underanalyzed due to labor and time shortages or the ability to have the right machine in the right location at an affordable price. On top of that, estrus detection is a very labor-intensive and time-consuming procedure, resulting in people checking for heat detection only once a day. This results in errors as to when ovulation actually occurs leading to missed cycles and increased labor and animal costs."
The technology was invented at Brigham and Women's Hospital, a nonprofit teaching affiliate of Harvard Medical School. It was originally developed for humans in the lab of Hadi Shafiee, a current co-founding member of Verility, to improve the user experience by allowing sample testing at home versus in-clinic. It was most recently studied for further application in boars for testing semen quality in the lab of Kara Stewart, associate professor of animal sciences at Purdue University. The data proved that the technology was highly correlated with current best practices, and the Verility team is currently working on publishing these results in a credited, peer-reviewed journal.
The Verility team has partnered with other swine experts throughout this development phase: The Maschhoffs, a Top 5 U.S. Pork Powerhouse company; its sister company, Acuity, a pork technology company that delivers competitive genetic resources for unique pork operations; and Summit SmartFarms, a startup that is focused on providing decision-ready information to understand cost of dysfunction in wean-to-finish systems through its SmartMargin app.
Hart has been partnering also with the Purdue Foundry, an entrepreneurship and commercialization hub housed in the Convergence Center for Innovation and Collaboration in Purdue's Discovery Park District, to capture entrepreneurial insights and funding through established venture networks. Verility is currently seeking seed-stage funding for further development phases.