Next generation no-tag herd monitoring system tracks day and night
New research shows new automatic detection and tracking system is the next step in accurately gathering health and behaviour data in pig herds.
As production increasingly intensifies to meet consumer demand, efficiently monitoring both individual pig and herd health is a challenge that the pig industry has to face. Particularly in large, commercial herds, reliance solely on human observation means data collection is time consuming, time limited and subject to human error. Animal behaviour is also known to change around stockworkers and visitors to the barn so round-the-clock, continuous and undisturbed monitoring is required to gain the most accurate representation of an animal's or a herd's behaviour.
Camera monitoring systems have been a critical step to achieving uninterrupted observation in the pig barn and, as the technology and programming has evolved, so too has our understanding of the links between an animal's behaviour and its health and welfare.
A new study (published 8 March, 2019, in Sensors) conducted by researchers from the University of Lincoln and the University of Leeds, proposes a new, robust, on-line multiple pig detection and tracking method which eliminates the need for manual marking and physical identification of the animals being monitored, and works efficiently under both daylight and infrared (night-time) light conditions.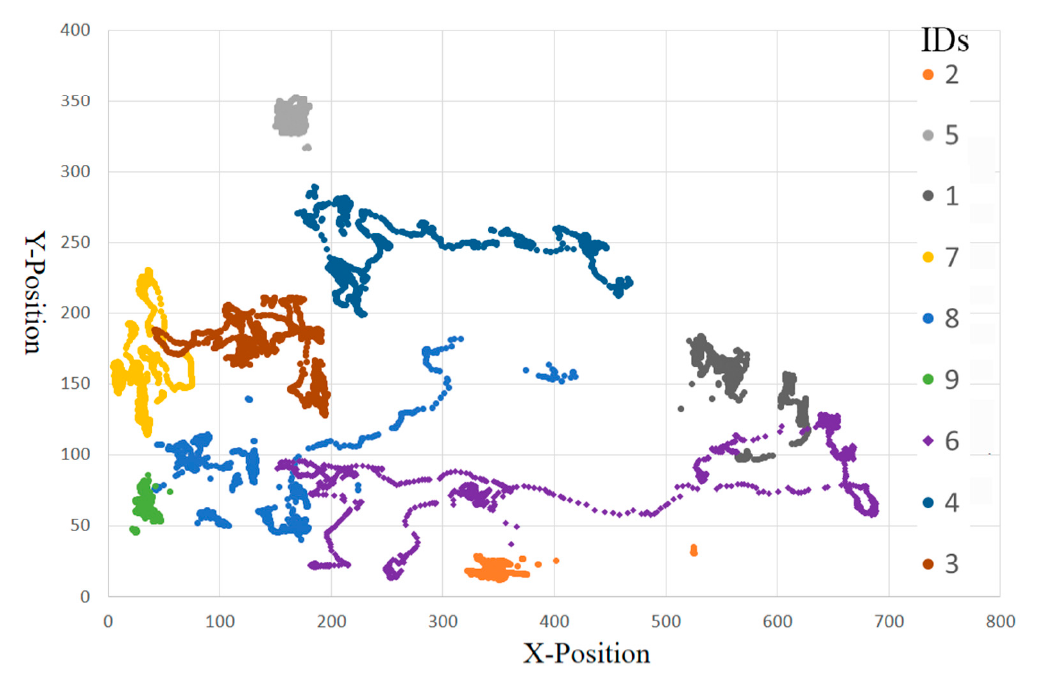 The aim of the project was to see if detecting and tracking individual pigs is possible without using marks or RFID ear tags, which provides a good starting point for more advanced behavioural monitoring. Speaking to the lead researchers and authors of this study, Dr Lei Zhang and Dr Helen Gray, it is clear that this could provide a number of benefits for both pigs and stockworkers.
Dr Gray explains that it's about providing a simple, accurate solution for as many producers as possible, and a big step towards that is removing the need for the costly and time-consuming use of RFID tagging and other physical tagging systems. Such tagging systems are also commonly rubbed away or removed which means camera systems cannot register and track those animals.
The newly-developed system builds upon the successes of previous trials with 2D monitoring systems but overcomes the critical issues that prevent their application in uncontrolled environments.
"In previous studies, several methods using 2D video cameras have been introduced for detecting and tracking pigs," explains Dr Zhang. "Tracking individual pigs in a complex environment required a different approach to those previously used. Our work was inspired by the great successes of deep learning techniques in various computer vision applications in recent years."
The primary issues with 2D monitoring systems – and issues that had to be considered when developing new algorithms – are as described by Dr Zhang:
Fluctuations in light levels, including different illuminations during day and night-time that can trigger a change in the camera imaging model (from filming in colour to filming in black and white).
Very similar appearances of pigs and varying statuses of the background.
Object deformations and occlusions: insects can land on the cameras and block the image; pigs choose to cluster together and occlude each other.
"Each of these problems could significantly influence the accuracy of individual pig detection and tracking," says Dr Zhang. "Many other camera systems have been unable to get around these constraints."
The system developed during this trial addresses each of these constraints and provides an unparalleled level of precision and accuracy under live commercial conditions.
"It is fairly difficult to make direct comparisons between technologies as normally they've been developed in different settings or using different numbers or ages of pigs, for example. Our system currently achieves 97.4 percent detection precision and 95.1 percent tracking accuracy under real, commercial conditions," reports Dr Gray.
Dr Gray adds, "To make this [system] useful to the industry, we are furthering our research and will be investigating what normal movement patterns are for healthy pigs and what movement patterns look like for pigs before issues such as outbreaks of disease or aggression. Eventually, we want the algorithm to be able to detect abnormal behaviours and signal to the farmer that there is a problem in a certain pen."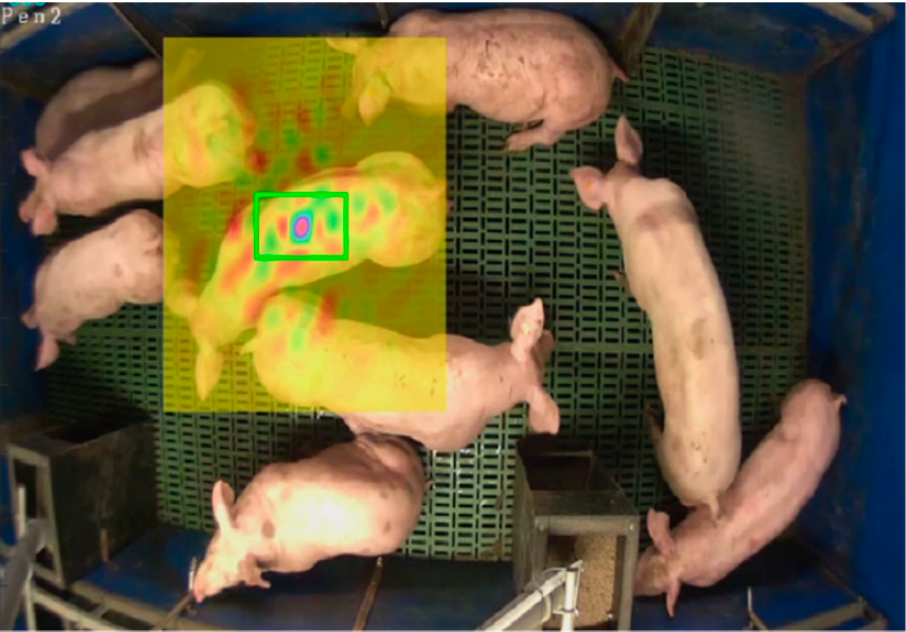 This project and the development of monitoring technology is part of a wider project investigating the resilience of the UK pig industry, PigSustain.
PigSustain is an initiative established by Lisa Collins, Professor of Animal Sciences and Director of Smart Agri-Systems at the University of Leeds. The PigSustain project aims to use a multi-disciplinary, integrated systems approach to model and assess the resilience of the UK pig industry historically, currently and in the future, with the intention of working with the industry to produce contingency plans for mitigating weaknesses in the system.
To do this, academics from across a wide range of disciplines at four UK universities are working closely with farmers, producers, processors, retailers, vets, industry bodies and policy-makers to analyse the economic, environmental, social, and health and welfare aspects of the UK pig industry.
Dr Gray explains that the development of 2D monitoring systems is part of a much bigger picture: "The overall goal is that we will be able to track pigs throughout their lives and link these data to the observations made at the abattoir and to national datasets, providing a continuous record of pig health and welfare."
Learn more about PigSustain here.