Pig outlook: Lean hog bulls struggling, plus China and Tyson news
Lean hog futures saw solid gains Monday but have backed off since. Technical signals indicate lean hog futures market has bottomed out.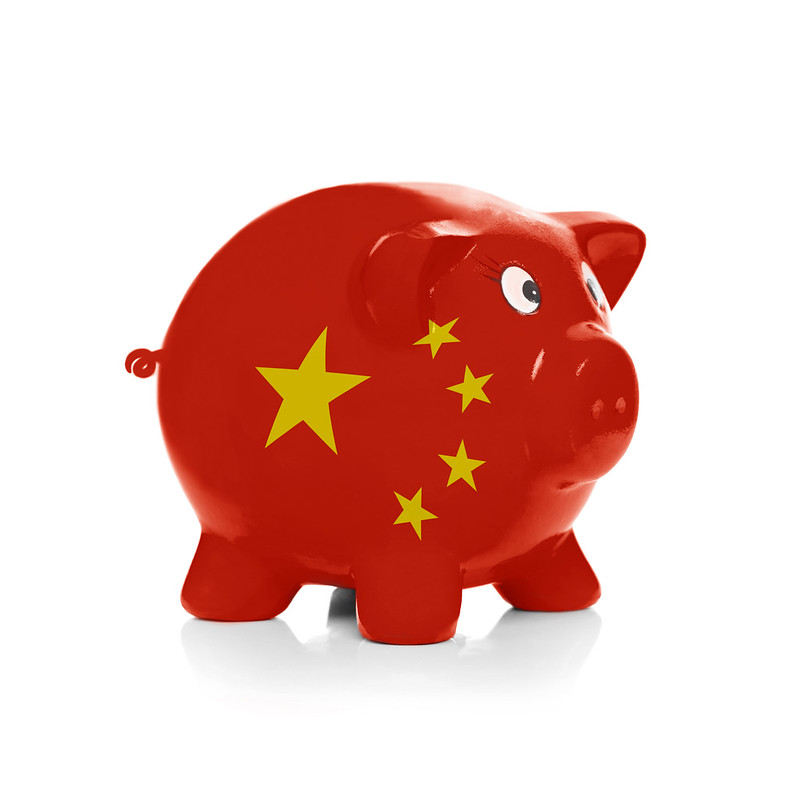 There are also some positive signs in the US cash hog market. The CME lean hog index was up Wednesday, for its eighth gain in the last 11 market days, providing further clues a seasonal low has been posted.
Latest USDA and other news regarding the global pork industry
China reports new ASF case

China reported African swine fever was found in two trucks in its Hebei province transporting pigs from other provinces. This was the first official reporting of ASF since July, though there have been unreported cases.
China to levy higher tariffs on pork imports in 2022
China will raise import tariffs on most pork products next year, the finance ministry said, amid the sharp increase in domestic production. Tariffs for most favored nations, including the U.S., will return to 12% on Jan. 1, from 8% currently, according to a ministry statement. China lowered its tariffs on frozen pork in 2020 from 12% to 8% as the country faced soaring domestic meat prices.
Tyson Foods to spend $1.3 billion on automation the next three years
Tyson Foods aims to spend more than $1.3 billion over the next three years, including $500 million in its 2022 fiscal year, on automation in its processing plants as the industry struggles with finding enough workers to perform various jobs in the plants. The automation push will increase output and cut labor costs and produce cumulative savings of more than $4560 million by their fiscal year 2024, according to CEO Donnie King in a webinar for investors. That includes using machines versus humans to debone chicken, he noted.
"Automation will help us increase volumes, improve reliability and reduce cost over the mid- to long term," King said. "We plan to use automation to reduce the number of hard-to-fill roles." Those who are replaced by automation will be moved into other roles, he noted, adding, "We have front-line roles, many of which are harder to fill." The firm also said it plans to open 12 new plants over the next two years that will raise its overall production capacity by about 1.3 billion pounds.
US pork export sales rise in latest week
USDA Thursday morning reported US pork net sales of 31,100 metric tons (MT) for 2021 were up 58 percent from the previous week and 20 percent from the prior 4- week average. Increases primarily for Mexico (22,700 MT, including decreases of 600 MT), Canada (2,700 MT, including decreases of 400 MT), Japan (2,100 MT, including decreases of 500 MT), South Korea (1,800 MT, including decreases of 1,100 MT), and Colombia (1,300 MT, including decreases of 400 MT), were offset by reductions for China (700 MT), Australia (600 MT), and Nicaragua (200 MT). Net sales of 5,800 MT for 2022 were primarily for Mexico (2,500 MT), Japan (800 MT), China (700 MT), Australia (500 MT), and Colombia (500 MT). Exports of 30,100 MT were down 10 percent from the previous week and from the prior 4-week average. The destinations were primarily to Mexico (14,500 MT), China (4,200 MT), Japan (3,200 MT), South Korea (2,800 MT), and Canada (1,700 MT).
The next week's likely high-low price trading ranges:

February lean hog futures--$77.50 to $82.70 and with a higher bias
March soybean meal futures--$360.00 to $384.00, and with a sideways-higher bias
March corn futures--$5.75 to $.600 and a sideways bias
Latest analytical daily charts lean hog, soybean meal and corn futures