China pork report by IQC Insights: Q3 2018
IQC review the production and demand situation, evolution of key prices in China's pork market, and forecast market trends for the next three months.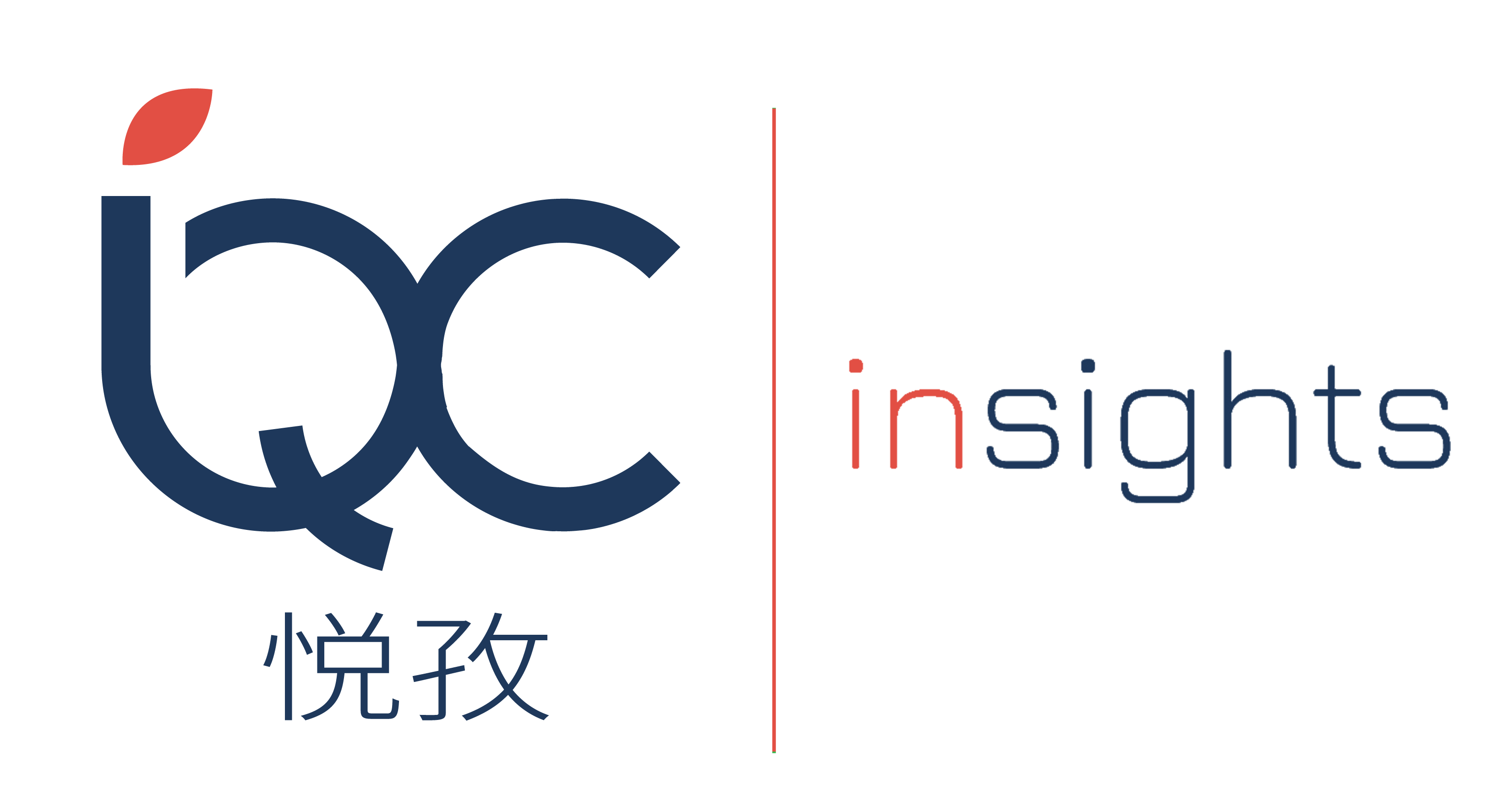 Different from our previous quarterly reports, this report gives the influence of African Swine Fever in China wide coverage, especially the enlarged price gap among different Chinese provinces since the first outbreak of ASF in China early this August. For example, the local live pig price in Zhejiang Province increased by 35% from August to October while the price in Liaoning Province decreased by 27.8% during the same period.
For more information of the full quarterly pork report, please subscribe at our website www.iqc-insights.com first.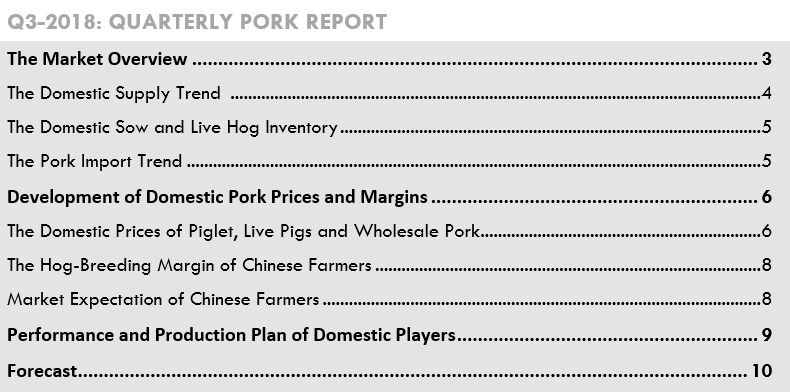 The Market Overview
On the supply side, the slaughtering volume of domestic pigs increased by 2.8% to 19.2 million head this September on a y-o-y basis. It is also 6.4% higher than the average slaughtering volume of 18.1 million head in September from 2013 to 2017. As for the domestic inventories, the live hog inventory stopped dropping and started to rise this September on an m-o-m basis, while the sow inventory continued to decline during the same period. However, the sow and live hog inventories decreased by 4.8% and 1.8% respectively, compared with those last September.

As for pork import, China imported 94,317 tons of pork this September, increasing by 8.4% on a y-o-y basis. From this January to September, the total pork import volume was 923,053 tons, growing by 0.3%, compared with the same period of last year. For the last four months from this June to September, all pork import volumes have kept slightly larger than year-ago levels.

Compared with those in Q2 2018, the live hog, wholesale and retail pork prices showed signs of sustainable rebound, greatly narrowing the y-o-y decrease rate to 2.8%, 4.5% and 2.1% respectively. Nevertheless, the domestic piglet price continued to slide this September, with a larger y-o-y decrease rate of 37% than that of this June.
As for the hog-breeding margin, domestic pig-breeding companies started to transform losses into profits in Q3 2018, from earning CNY14 per pig this July to CNY292 per pig this September. Despite a y-o-y decrease rate of 8.5%, the hog-corn ratio has also been significantly improved compared with that of this June. However, due to the negative influence of African Swine Fever in China, domestic pig-breeding companies, especially those small and medium-sized farms, are cautious in restocking. Some of them may even liquidate and withdraw from the industry.
In terms of imported pork, the best-selling products in Q3 2018, as forecast in the last quarterly report, include front feet, hind feet, stomach and earflap. Besides holiday demand for the Mid-Autumn Festival and National Day and certain short supply caused by the trade war, another major reason for hot sale was a sharp decline of import volume for these products via Hong Kong during the same period. For Q4 2018, driven by seasonal demand and Spring Festival holidays, front feet (North China), hind feet (South China), tongues (East China) and spare ribs (East China) are expected to sell well.
Welcome to IQC Insights
Based in Shanghai, IQC insights is a research & analysis company focusing on China's animal protein industry.
Through our on-the-ground research approach, including regular market visits, market price tracking and communication with a wide range of official and industry participants, we are able to offer compact, meaningful and data-driven insights.
Our mission is to provide our clients and partners with exclusive and trustworthy analysis and market understanding to guide and inform on major trends and the driving forces shaping the future of China's animal protein markets.
For further information, please visit our website www.iqc-insights.com.