Residue treatment: how to use nutrients in a sustainable manner in pig production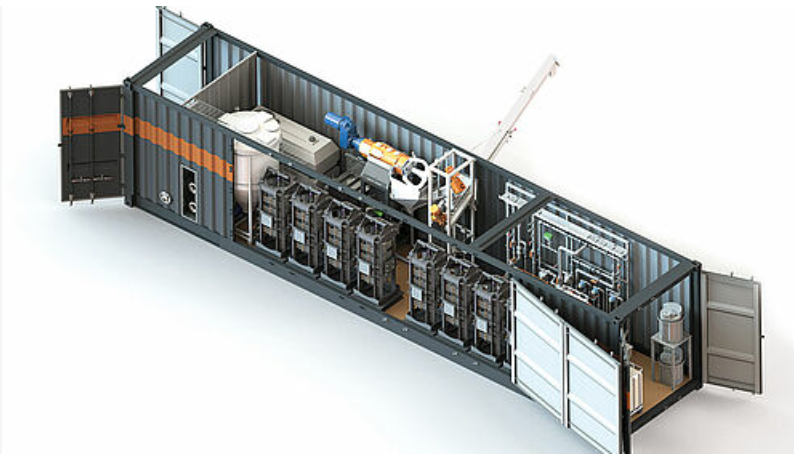 Slurry is considered an excellent nutrient for the crop on the fields. The problem is: reconciling a sound nutrient balance with the farm's requirements is often a big challenge for farmers. Two new Big Dutchman solutions can help. The membrane separation and ultrafiltration system MemFis mobile and the innovative belt dryer for pig slurry, OptiSec Porco, reduce the slurry volume significantly – while the nutrients remain on the farm. This results in reduced transport efforts, lower transport costs and decreased storage capacities as well as valuable residues that can be processed further.
MemFis mobile separates and filtrates slurry
In a two-stage separation and ultrafiltration process, MemFis mobile turns the "black gold" into a valuable liquid fertiliser concentrate and stackable solids. The filtrate with low nutrient content can be spread or sprayed on agricultural areas. In an additional step, farmers can dry and pelletise the separated solids. Big Dutchman provides solutions for this continued process as well, for example PelletBox or CompoLiner. Another area of application are biogas plants. CompoLiner can process up to 14,000 cubic metres of pig or sow slurry every year.
Space is often a scarce good on farms. Big Dutchman engineers therefore focused not only on user-friendliness, but also on a compact and easy-to-maintain technology. MemFis comes fully assembled in a 40-foot HC container. And best of all: farmers can "share" the system because it is mobile and can be used at different locations. A building permit is not required.
OptiSec Porco dries slurry
The OptiSec Porco belt dryer takes another step forward in the residue treatment process. This Big Dutchman innovation evaporates up to 50 percent of water from the slurry. The remaining solids have a dry matter content of up to 85 percent. Control of the dryer is full automatic. The process is based on a technology from poultry production that has been in use for years: the heat from the barn dries the excrements.

Fans push the warm exhaust air into a pressure corridor. Inside, the air passes through all tiers of the drying tunnel from one side to the other along its entire length. The perforated manure belts ensure that the warm air not only passes by the material but through it. This makes the drying process much more effective.
The dried solids have a much higher nutrient content and can be spread on the fields as a valuable biological fertiliser, used for biogas plants or made into pellets.
Further information