Spain's hog industry strong despite trials
All you need to know about Spain's growing pork industry and issues affecting Spanish producers in a volatile global market.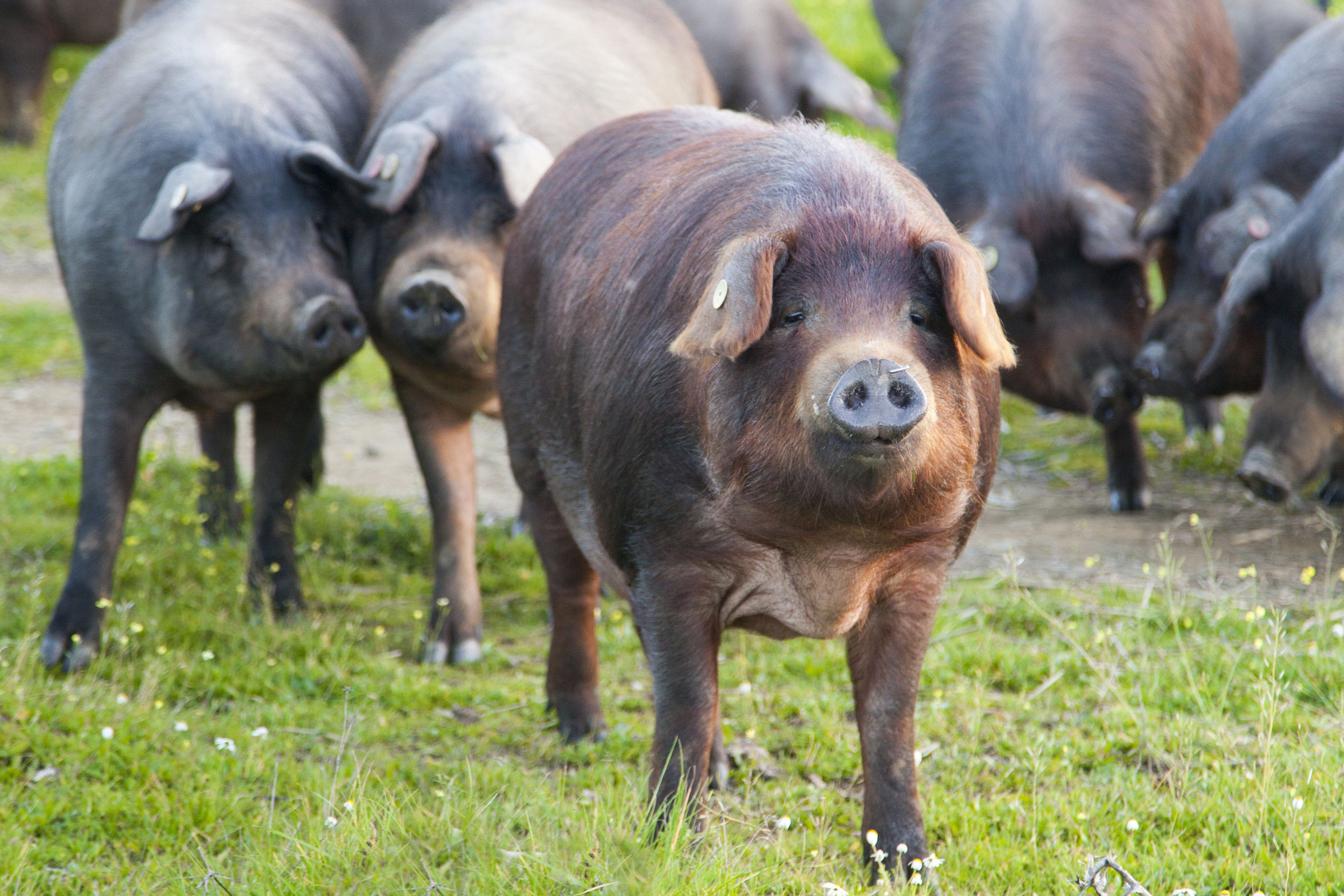 Dissecting the numbers may be dry, but they portray an interesting progression. At the turn of the twenty-first century, Spain was slaughtering less than 25 million pigs at a weight of 3 million tonnes of meat, but by 2017 that number had risen to just under 50 million pigs and well over 4 million tonnes, depicting an average growth of 2.2 percent per year. 30 million pigs are now fattening at any given time. Total production has grown by 20 percent in the last five years with the Iberian ham now comprising only a tiny portion of the overall percentage. For breeding females, Spain has pushed its way into Europe's top position and third worldwide with 2.48 million. In early 2016, it eclipsed Germany with the most overall pig numbers in the European Union and now ranks as the fourth largest meat producer in the world behind China, United States and Germany. This upward climb has been persistent.
Most of Spain's expansion has taken place in the country's north east areas of Catalonia and Aragon which together house over 50 percent of the country's pig herd. With large land spaces available in these regions, the sector has quickly industrialised over recent years with a reduction in small farms and an increase in larger commercialised operations. This available space has allowed for strong site specialisation between farrowing, post-weaning and finishing, contributing to the institution of optimised logistics. In 2010, less than half of the country's sow operations were larger than 1000 hogs, but at present the majority are nearing 3000 pigs.
While most European countries claim independent owners, most of Spain's operations are contract producers or integrators, organised by companies and co-operatives delivering everything from sow farms to contract finishers, with most having their own packing plants. Large producers like Jorge Pork Meat had grown by as much as 32 percent in 2016 alone by upgrading slaughter, cutting lines, freezing and storage capacities.
Even though sales to Asian markets have risen, the economic crisis that began in 2008 has held domestic consumption in check, creating a larger reliance on exports. An ageing population, smaller-sized family units and an increasing mobilisation of environmental groups have kept domestic consumption numbers in a holding pattern.
Welfare and environmental impact
Dani González of Ecologists in Action told the Spanish news outlet Público, "We've moved to an industrial and intensive model with grave consequences for water resources and the atmosphere." The group demands a moratorium on new pig farms citing the amount of water consumed and nitrates produced.
In July 2018, Spain's environmental minister announced new controls to improve "hygiene, animal health and welfare, and the environment," but it is interesting to note that under the previous government, 33 plants that had been using the gas in pig biomass to generate electricity were closed after renewable energy subsidies were slashed.
To address and counteract environmental group concerns, Interporc Spain is preparing to launch the technical regulation of animal welfare and biosecurity. Interporc Animal Welfare Spain (IAWS) will reinforce the commitment of farmers, packing plant and industry to the principles of animal welfare established by the World Organisation for Animal Health, including freedom from hunger, thirst and malnutrition, fear and anguish, physical or thermal discomforts, pain, injury or illness, plus freedom to express their own patterns of behaviour. These commitments must be fulfilled in all areas of the industry including housing, health, feeding, sanitation, management, behaviour and control of animals on the farm and in the slaughterhouse, and will be guaranteed with a Seal of Certification Interporc Animal Welfare Spain.
Interporc Director Alberto Herranz expects this seal to highlight performance in the pig sector of animal welfare and biosecurity and will be "the most demanding of the European Union, positioning Spain as a benchmark".
"We intend to cover all phases or stages, both livestock and industrial," he said. Audits will be conducted on farm facilities, in the loading and unloading operations plus the meat companies that process for commercialisation.
A lingering cultural mistrust of the market remains among the population as news reports and documentaries depict weakness in animal husbandry practices along with commercial distribution health and safety inadequacies. Although government officials are saying the right things, public opinion is slow to change.
Quality products
In the past, the traditional Piétrain pigs have also dominated the market with what many consider a poor and tasteless product. This trend is slowly changing as the numbers of terminal lines such as Duroc, that give the meat a higher organoleptic quality, are increased. Some labels are pushing for a 50 percent Duroc quantity and while this is a step in the right direction, it could also instigate red tape issues over the definition of verified Duroc stock.
The future for Spanish pork
The future of Spain's pork industry remains bright and optimism abounds due to many factors including the broadening of the integration system; Asia's struggle with African swine fever; increases in domestic Duroc breeding; plus the installation of the animal welfare, husbandry and biosecurity measures. January to April 2019 prices rose by 30 percent propelled by these factors. With cultural trust in the government and environmental systems quietly building, Spain is poised to strengthen its position as the strong market player it has become in the worldwide marketplace.