The key principles of biosecurity for protecting pigs and people during disease outbreaks
Identifying risk events, preventing cross-contamination of equipment and effectively controlling the movement of staff and visitors on your farm are just some of the basics to consider when preventing any disease from entering or leaving your pig unit.
When it comes to emerging infectious diseases - whether the disease in question infects pigs, humans or both - a proactive approach to biosecurity is critical to preventing the spread between hosts. This approach can save a lot of heartache - and money - down the line should viruses, such as African swine fever (ASF) and COVID-19, threaten your business.
With the current COVID-19 pandemic, the focus is predominantly on protecting your workforce as there is little evidence to show that the virus is a risk to pigs. That said, general on-farm biosecurity should consider both workers and animals and should be applied strictly.
The principles of good biosecurity
What is the ultimate goal of implementing good biosecurity and what are the key principles? This was the question posed to one panel of experts speaking at the Global Hog Industry Virtual Conference this month. The general consensus was that achieving good biosecurity is no simple nor easy task and when broken down, it can be a daunting prospect. This said, by setting goals and focusing on strategy that is feasible for you to achieve those goals, the task can be tackled with confidence.

"You've got to have a multi-layered approach to biosecurity," explains Nicolas Wagner, DVM, Neogen. "This should include three main areas: bioexclusion, biocontainment and biomanagement."
"It's also important to make every effort to have dedicated processes that only happen on farm or off the farm. We need to question whether we need that particular piece of equipment or person moving onto or off the farm," says Andrea Pitkin, DVM, PIC USA. "That's not possible in some cases, so then we focus on whether we how to effectively sterilise and clean things that cross the clean-dirty line."

It is almost impossible to completely sterilise everything on farm so biosecurity is really about diluting the concentration of environmental pathogens to a "safe" level, explains Tom Gillespie, DVM, Performance Health PC. The more reactionary side of biosecurity means dealing with pathogens in the shed as we go along.

It appears that the primary steps to achieving good biosecurity on farm include:

Using the correct tools the most effective way.
Addressing risk events in planning and day-to-day.
Getting the entire workforce on board and propagating a culture where we think about biosecurity from the moment we step foot onto the farm to getting home at night.
Being both proactive and reactive, whilst maintaining focus on your goals.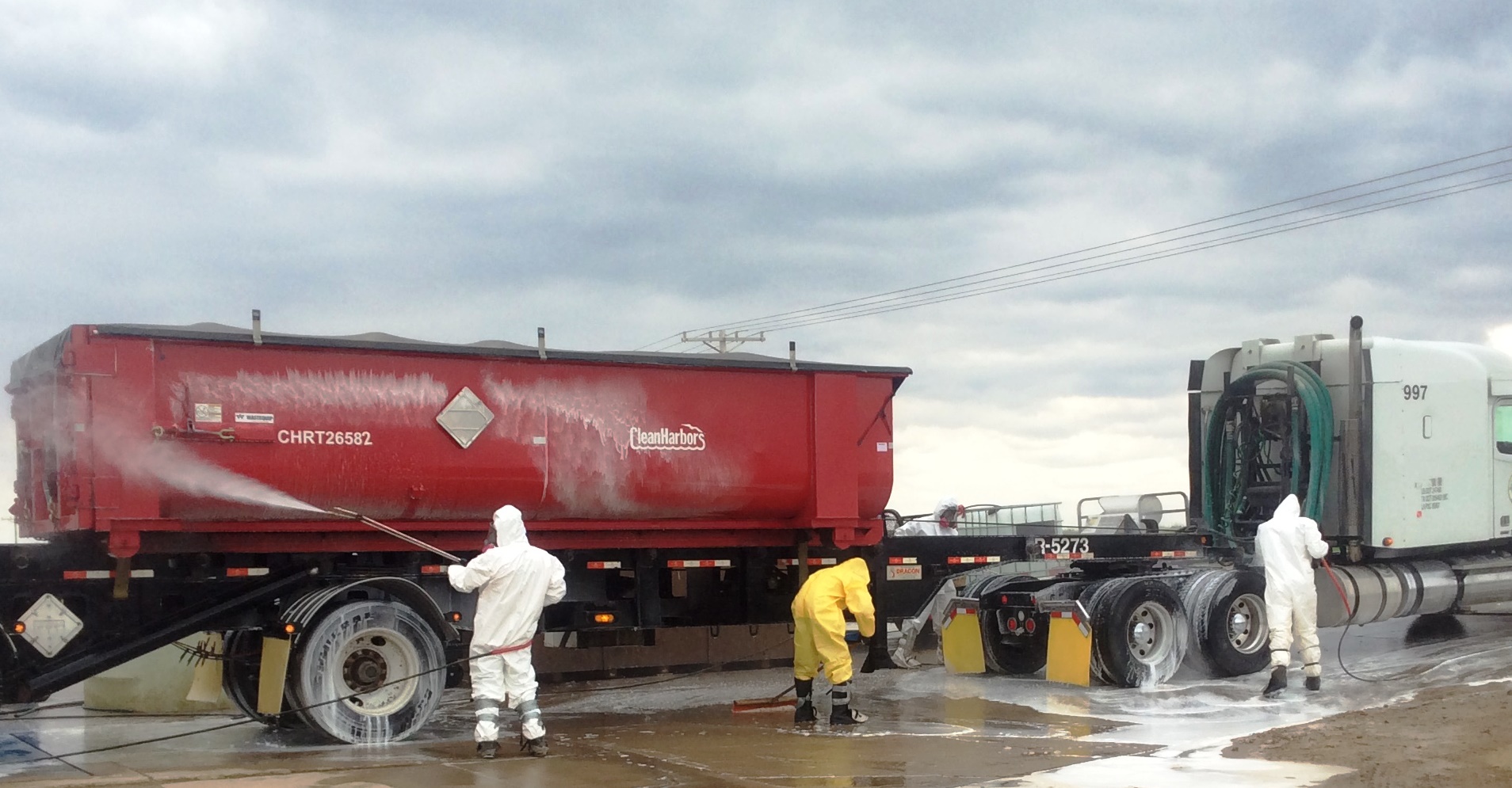 The right tools used the right way
Understanding what you have and what you actually need in your disinfection toolbox is essential to highlighting aspects of your cleaning protocol that are going well and those that can be improved.

Ensuring efficient disinfection can be broken down into four steps:
Using soapers and detergents before disinfection to allow maximum contact with all surfaces.
Choosing the right disinfectant, using the right amount and diluting to the recommended concentrations.
Using the right cleaning equipment and maintaining the efficacy of that equipment through regular services.
Provision and proper use of personal protective equipment for all staff involved in the disinfection process.
Andrea Pitkin, DVM, PIC USA, explains how all products rely on efficient contact with a surface, no matter what disinfectant you're using. This means that you need a clean surface, free of organic materials and this can be achieved using detergents and soapers pre-disinfection.
"Producers want to be good environmental stewards so it is important to also select products, whether that is detergents or disinfectants, that are not harsh and do not damage the environment," adds Wagner.
"There is a wide array of disinfectants that each have their own pros and cons for use. Ideally you want a product that has a broad spectrum but which targets industry- and species-specific diseases, and which also maximises contact with the surface being cleaned," says Stuart Heller, Technical Sales Manager, Neogen. "Foaming products have huge advantages in that you have visible and increased contact with the target surfaces.
"The usability of that product is also essential to ensuring proper application: you want it to be user friendly and not cause burning or irritation. Provide a product with a nice aroma that's kind to skin and you'll get a better job done."

-Stuart Heller, Technical Sales Manager, Neogen.-
Ensuring we have the correct, working equipment will also allow safe and effective application. Thankfully, the type of cleaning equipment we have access to is improving all the time but it's important to remember that they do need to be maintained and serviced on a regular basis.

Heller explains how pressure washers should be hitting 2000 psi in order to really make contact with surfaces. Ideally, a service should be completed at least a week before you plan to use cleaning equipment to ensure that it is working as it should be.
Personal protective equipment is another valuable tool but one that equally requires proper usage in order to act effectively.
"You can't skip steps in biosecurity protocol," says Heller. "It is federally regulated and at a very minimum, masks, face shields, waterproof gloves and waterproof boiler suits should be provided to all staff involved in the disinfection process.
"Even in hot weather! The site manager has to implement this."

Identifying and managing risk events
Risk events are processes that occur, often on a regular basis, which threaten a biosecure environment, for example, new pigs entering the herd; moving equipment onto or off the farm; and the delivery of feed. Determining a strategy for handling each situation boils down to the level of risk posed by that event and the frequency that that event occurs. Most risk events can be planned for and employees can be trained in advance to deal with these events effectively.

Start with the events that happen on a daily basis, for example, staff starting and ending their shifts. All employee movements on and off operations should be tracked and a strict shower in/shower out protocol implemented. Again, providing the right facilities and equipment for handling each risk event is essential to successfully reducing the risk. Ensure there is a clean-dirty line in each area of the farm where a threshold is crossed from one level of biosecurity to another. Provide good washing facilities for staff and, especially while social distancing regulations are in place, provide clean areas where staff can uphold these regulations.
Processing manure, and rendering and handling mortalities are also regular events in intensive production and both require proper disinfection protocol to prevent contamination of clean areas.
Feed and equipment delivery is a huge risk event that requires more extensive disinfection actions. Proper decontamination rooms need to be allocated for processing equipment and holding feed. Full disinfection of the truck, trailer and cab should also take place every time a delivery vehicle enters the farm. It's crucial to remember that external visitors are also required to follow on-farm biosecurity protocol when crossing the threshold from the outside world and onto farm property.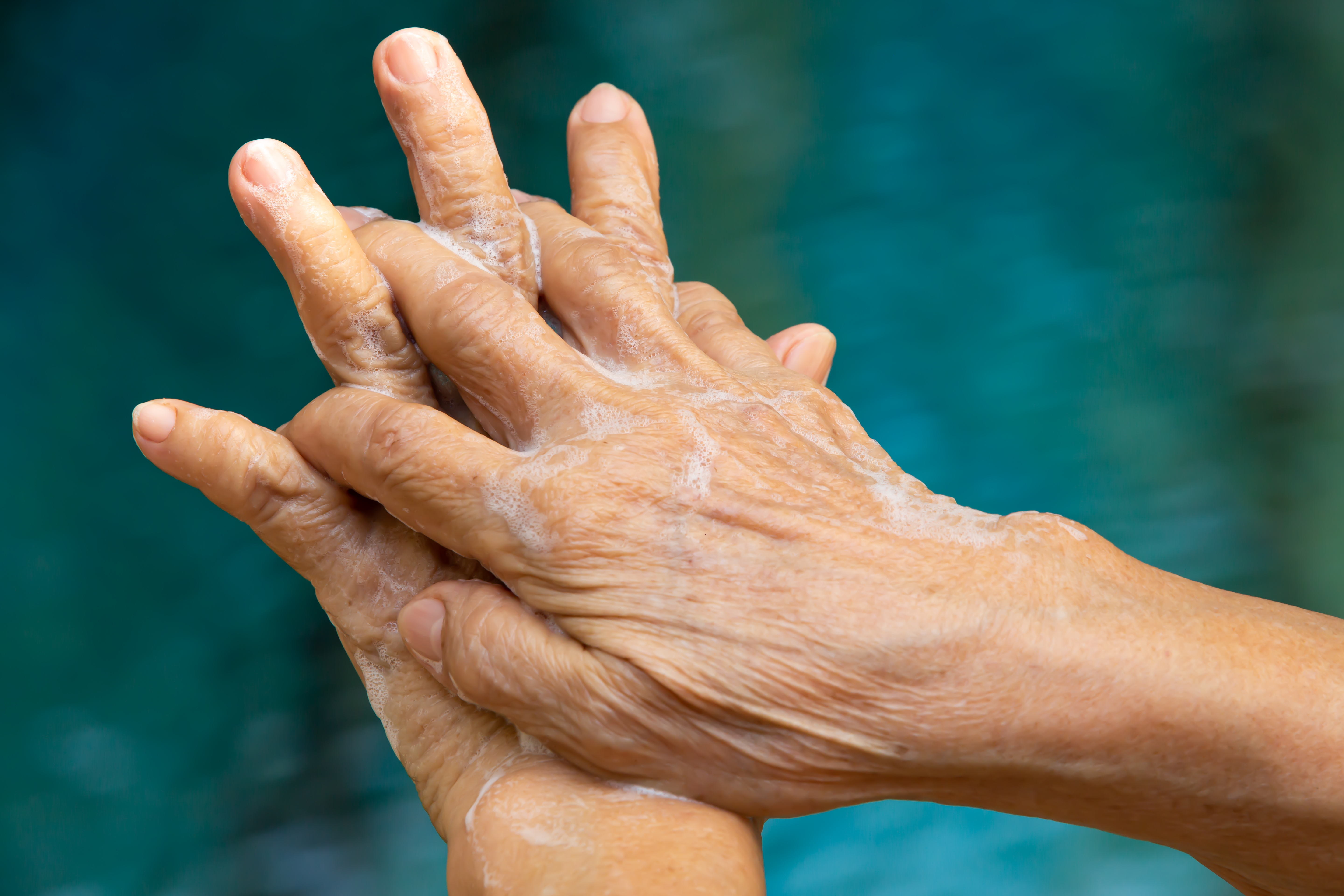 Propagating a best-practice biosecurity culture
Having a team of staff that can effectively identify and manage risk events relies on proper training and induction, and the propagation of a culture of accountability and responsibility for each process that happens on the farm. It is essential to be vigilant and identify when something is out of place or if a process has been conducted incorrectly. The next steps taken to correct a mistake are equally as important and need to be taught and consolidated every day.
"Getting people to understand the importance of biosecurity and taking accountability for that is key," says Pitkin. "What happens if something goes wrong? We need all members of staff to be able to work out a known biosecurity red flag and effectively contain the situation.
"We're not lacking in science on farms, we're lacking in education. There now needs to be a cultural shift on farm where we focus on the people involved in each event and each person is accountable for maintaining high standards of biosecurity in each event."

-Andrea Pitkin, DVM, PIC USA-
Lessons learned
With wisdom comes great power and learning from past experiences and mistakes is crucial to wielding this power over destructive pathogens. This said, mistakes can be costly and being proactive - as opposed to reactive - could save you time, money, energy and heartache.
"People don't react until they've been burned," says Pitkin, "but, some advice for my colleagues in the industry is: don't let a risk event happen before you make changes to your biosecurity protocol.
"Especially when it comes to COVID-19 and African swine fever, it's hard to convince people to take action now because they don't know when or how it's coming.
"Many people take the stance of, 'It's probably not going to happen to me.'"

Human behaviour is an important piece of the puzzle in these diseases spreading so far. Pathogens know no boundaries, but it is the movement of people that has propagated the spread across borders and oceans, and within populations.
"In general, we can be more aware of what is required to eliminate a disease in the farm environment. The less contact between hosts the better," says Pitkin. "It's also important to think about the places you're touching a lot: phones, showers, break rooms, toilets, control panels, for example. In order to reduce the virus in the environment we must minimise contact between hosts and surfaces."
When it comes to dealing with the next emerging pathogen, Wagner says that much of the work being commissioned in response to COVID-19 will be valuable for years to come.

"It's so important to keep the collaboration happening between producers, vets and industry going," Wagner says. "We need to continue to fund research on emerging infectious diseases and we need to always look to maintain rapid diagnostic capabilities.
"We must also ensure we remain vigilant in our disease investigations on farm. Do not overlook the fact that it may be novel - any disease can be contained more easily the faster it is identified."

We must think of bioecurity as a constantly evolving process, and continue to update and upgrade equipment, and technology. Science shows us that this works!
Be more positive, talk about it and challenge your team.