The obstacles and opportunities to delivering safe, healthy food
Speaking at the 2019 RUMA Conference, Food Standards Agency (FSA) Chair Heather Hancock discusses the obstacles and opportunities to delivering safe, healthy food through modern and productive farming systems.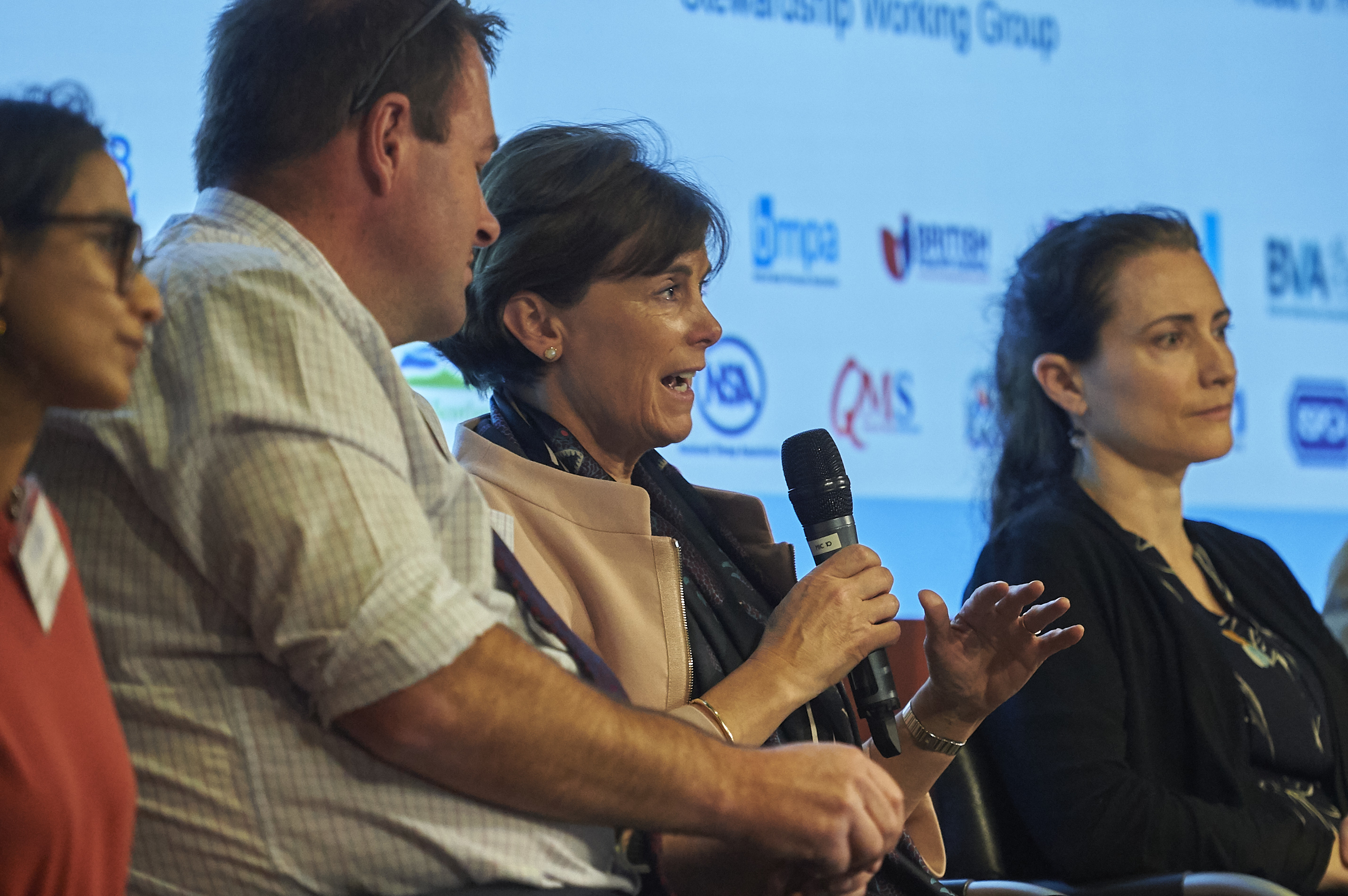 Heather Hancock kicked off the morning's seminars, looking at the responsibility of the UK in building its capacity to deliver safe, nutritious food whilst adapting to climate and population pressures and maintaining progress in the responsible use of critical medicines.
"The scale of change facing the food and farming industry is enormous," Hancock explains.
"There will be almost a billion extra mouths to feed by 2030 – double by 2050 – add to that the pressures of a changing climate and upcoming alterations to trade relationships."
Hancock applauded the progress made so far in reducing the volume of antibiotics being sold and used in the UK: a 50 percent reduction in antibiotics used in food production in 2019 is a great achievement but the FSA is looking to only build on this success moving forward.
Hancock described how a new strategic surveillance system would provide a more proactive approach to mitigating disease.
"Rather than a reactive system that can help to resolve a disease once it has emerged, we are starting to harvest open data and use artificial intelligence to determine global disease patterns.
"This technology will help to prevent and mitigate disease outbreaks and we can continuously supply new data to keep this system as up-to-date as possible," Hancock adds.
A new triage system will also be established to help prioritise threats while cross-government and industry partnerships will support the sharing of data and collaborative efforts to control infectious disease.
Opportunities for the food industry
Transparency is key to consumer trust and keeping the public well informed should be key to any strategy moving forward, says Hancock. Accompanying items in the press with useful information that allows consumers to make informed decisions on the food they buy and consume has proven to be valuable so far.
Keeping with the theme of transparency and traceability, Hancock also encourages the sharing of information and data between businesses and sectors to help the UK food and farming industry move forward as one.