Times are tougher than ever for pig farmers in India's COVID-19 lockdown
Pig farmers globally are suffering the impacts of the current COVID-19 pandemic. In India, a shortage of feed, a lack of transportation for live animals, and nowhere to sell pigs could push the industry towards disaster.
Ravindra Singh owns one of the biggest pig farms at Jhunjhunu district of Rajasthan in eastern India. With 850 pigs, the 34-year-old has been in pig production for the past two years and has made considerable profit from it. This said, Ravindra is a worried man these days because of the coronavirus pandemic lockdown that has now been extended until 3 May.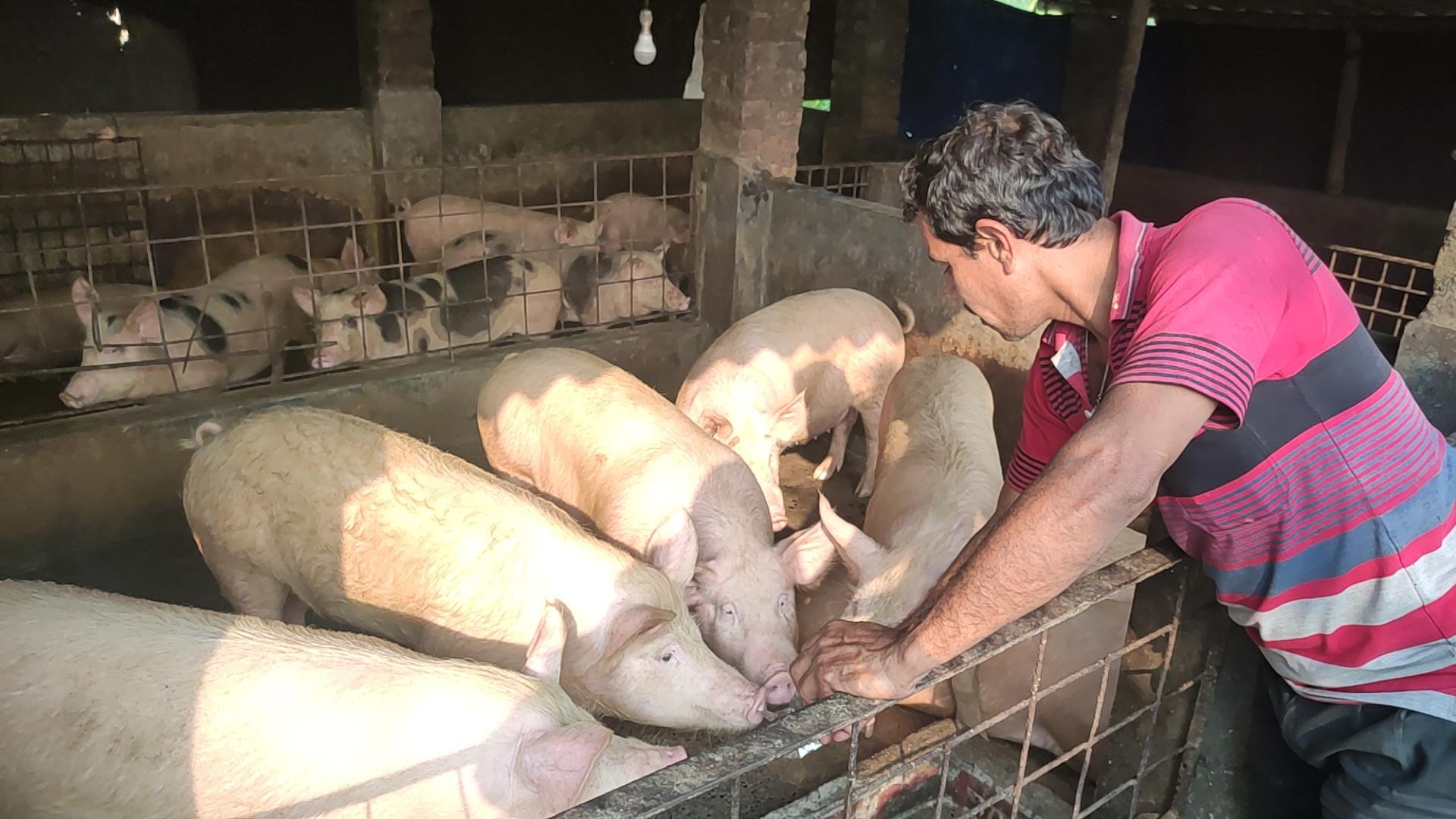 Lockdown halts business
The lockdown has brought many pig production businesses to a complete halt as the movement of animals comes under government restrictions. Ravindra's biggest concern is the fatteners that are putting on excess weight with each passing day.
"The fatteners are consuming more feed and gaining more weight. Some of them have surpassed 150kg and will easily grow to 250kg in the next few months if the situation doesn't change," he explains.
"The feed conversion ratio (FCR) drops with the increase in the weight of the animal. As per Indian standards, FCR of the pig is best at 85kg.
"Uncertainty looms over the business as it is still not clear how long it would take for the situation to return to normal. The summer management has also become a problem due to the closure of the markets."
Equally concerned is Shivendra Singh, another big pig farm owner at Haryana in north India. His farm at Sonipat city is located only 20 kilometres from Delhi, the national capital. He grows Large White Yorkshires and other breeds in his 1700-head farm.
The government, while extending the lockdown on 14 April, exempted the transportation of both essential and non-essential items including livestock.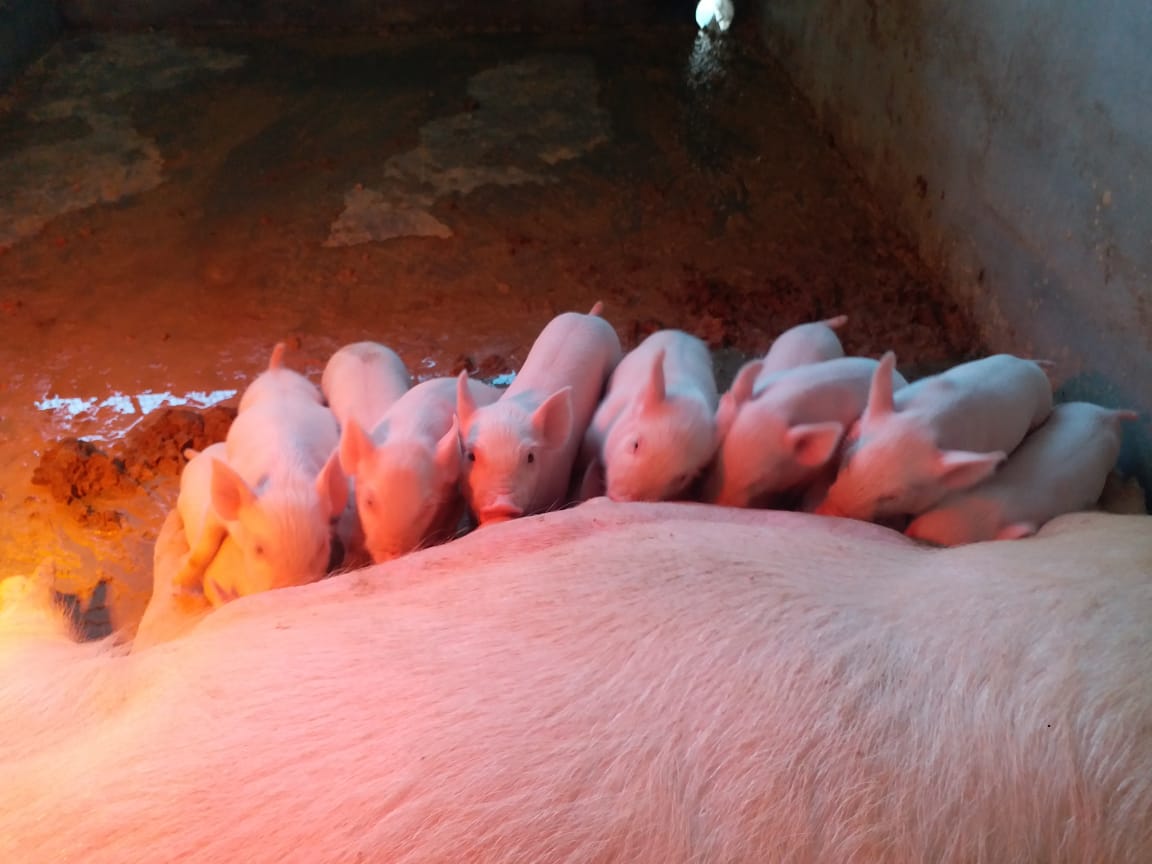 Lifting of transport restrictions offers no respite
The lifting of live animal transport restrictions has not alleviated the current difficulties faced by Ravindra, Shivendra and millions of other pig farmers like them in India.
"The notification for lifting the restriction on transportation of livestock is hardly of any use. There are no vehicles available to carry the animals,"says Shivendra.
"Besides, cops patrolling the streets are another headache.
"They are clueless about any such notification and would harass us the moment they see animals being transported on vehicles. They may even impose heavy penalties.
"None of our pig farmers are ready to take the risk."
Pig farming is normally a lucrative business
Pig farming is one of the most sustainable industries in India. Pigs are very hardy and thrive under extreme conditions. The pig's ability to digest a broad range of food sources makes it so unique.
In India, 90 percent of pigs are raised in the North but are sold directly to the North East region of the country. An estimated half a million people in India are involved in pig farming. There has recently been a noticeable increase in pig farms in India in states like West Bengal, Uttar Pradesh and Rajasthan.
The Indian livestock census 2012 noted a significant drop in the numbers of indigenous pigs, from over 10 million animals in 1992 to around 7.8 million in 2012.
Exotic pig breeds had grown from around 1.85 million animals in 1992, to just over 2.45 million in 2012. The overall numbers are small, but the trend seems clear.
There has been also a growing demand for pork meat in the north Indian market used for making bacon and sausages, with the opening of international restaurant chains.
Over 80 percent of the farmers in India are small-scale, rearing 50-60 pigs to maintain a livelihood. The major market for pork is North East India. Other parts of the country are reluctant to consume pork because of their religious beliefs.
Small-scale farmers hit the hardest
The lockdown and its extension has come down heavily on small-scale farmers.
"We were expecting the lockdown to end after 14 April but second phase of lockdown has already begun.
"The exemptions for pig transport have no benefit because most of the markets and eateries are closed.
"Selling any livestock is a major challenge for us as the state borders are sealed," said Manoranjan Datta, a pig farmer in the Falakatta area bordering Coochbehar and New Alipurduar district of Bengal. He rears around 50 pigs on his farm.
Those closely monitoring the current situation are certain that the present COVID-19 lockdown scenario will bring new challenges for the swine sector, which need to be addressed. The most important of those issues are feed management and the ability to transport animals to markets.
"There are thousands of small farmers who source their pig feed from hotels and canteen surplus to minimise their costs.
"With the hotels being shut during the lockdown, producers are facing major issues with feed and might be forced to sell their animals to bigger farmers at significantly lower prices.
"The local market for pork meat in North India is very niche - mostly premium stores, malls and hotels offer pork to their clients, unlike the North East where pork is in high demand," says Sidarth Rai, consultant, livestock Farming in West Bengal.
"Bigger farmers who depend on dry concentrated feed have enough feedstock to last for the next four to five months at any given point of time. They are more organised and have the ability to sell hundreds of animals once the lockdown is over.
"But not being able to sell when pigs are market ready will result in overcrowding in the farm and management will be challenging for them.
"Shortage of labour in these big farms has already made things difficult for them."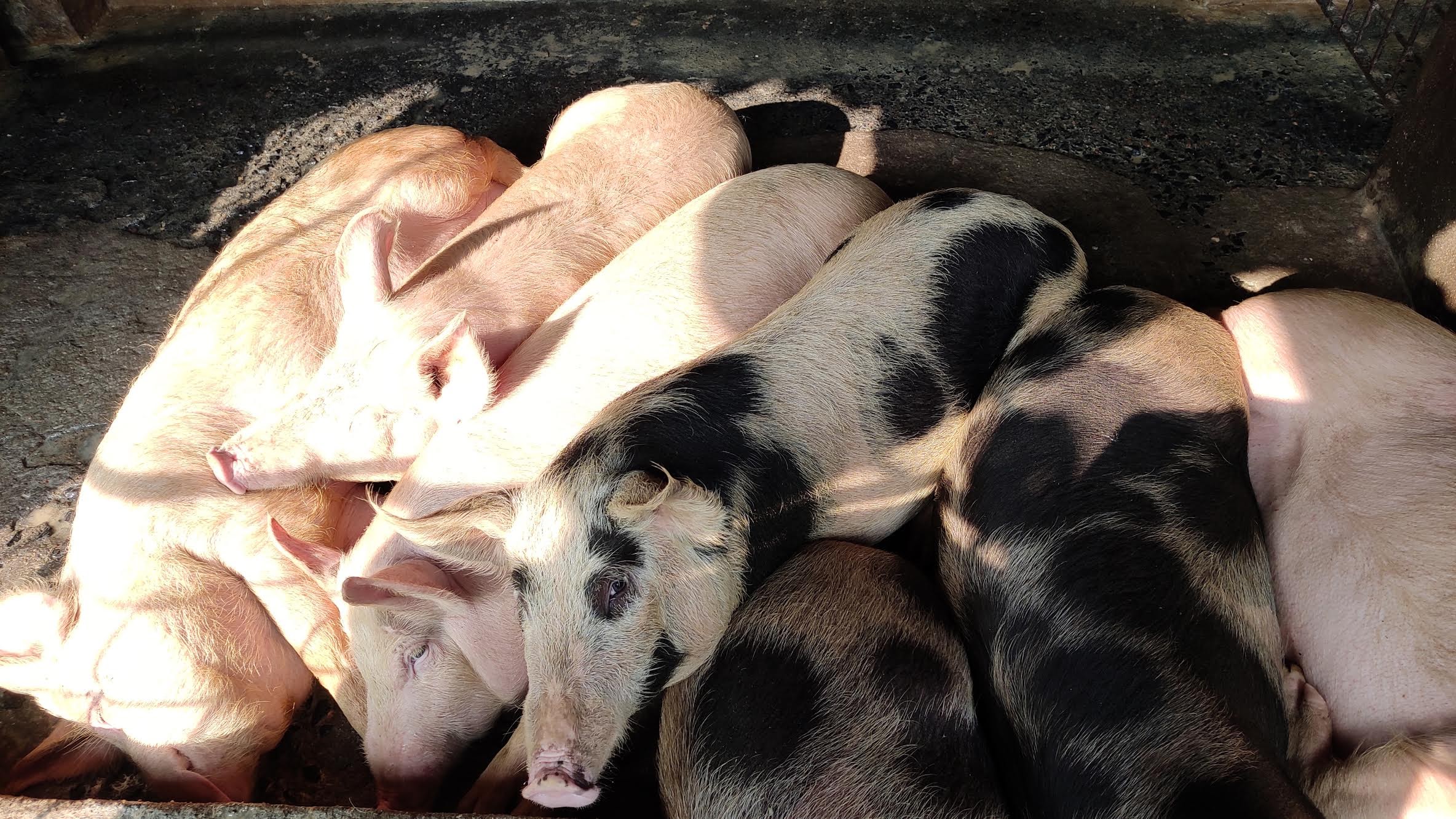 Fear of spreading diseases and overcrowding
Veterinary experts fear that restricted movement of animals could give rise to overcrowding and disease in pig herds.
"The farms are becoming crammed because of non-movement of animals for over three weeks.
"The big farmers can acquire larger areas to rear their pigs but the problem is with small and marginal farmers who do pig farming on a small piece of land or even in their backyard," says Dr Sarbaswarup Ghosh, animal scientist at Sasya Shyamala Krishi Vigyan Kendra (a centre of agriculture science in West Bengal).
"The animals might develop bacterial diseases, like diarrhoea, which could be fatal if no timely treatment is provided and could spread to other animals.
"There could also be stress among animals due to the shortage in living space and crushing could occur.
"We receive several calls from farmers every day for treatment of animals but we can only give suggestions over the phone.
"We are helpless in treating serious cases due to the lockdown."