Looking back on 2019: what does 2019 hold for China's pork import market?
Next in the rundown of top stories this year: assessing the resilience of China's pork industry and predicting import trends for 2019.
The year 2019 has been regarded by many as the Year of the Pig - both in reference to the zodiac animal, and to the tumultuous period of change that the global pig industry has faced.
Back in March, Angela Zhang, IQC Insights, provided her assessment of the pork market situation in China based on 2018 figures. She took a deep dive into China's imports in 2018 and investigated the impacts of African swine fever on the current and future markets, following with her predictions for the rest of 2019.

Despite the immediate impacts of African swine fever in China, many domestic players and overseas suppliers in the pork industry were optimistic about the future market and predicted gradual price increases. But what actually happened this year?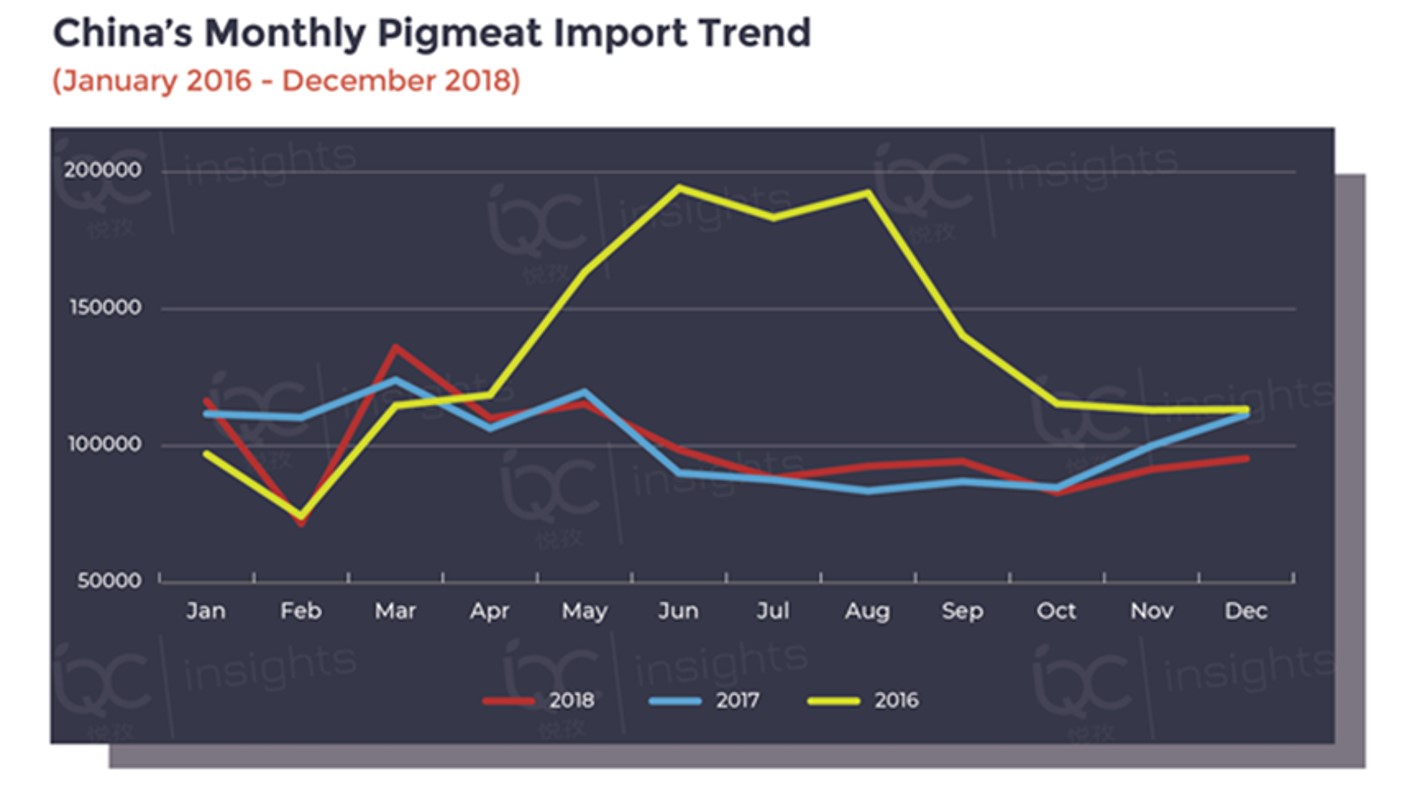 September 2020 - December 2018
---