Can mobile apps help pig farmers to be more proactive and productive?
Smartphone apps allow farmers to monitor and manage animal production from relatively anywhere they want, resulting in improved production efficiencies and animal welfare.
One of the biggest factors differentiating a good producer from a great producer is the ability to do the right thing at the right time. Apps are a great aid with this by allowing farmers to access information that improve decision making through the mere push of a button on their smartphones.
What's more, data can be accessed and inputted from anywhere, with many new apps allowing farmers to upload information offline to be stored in the cloud once the device has internet access.
The most attractive features of apps as an interface for Xavier Vélez, marketing manager of Degree2Act, is their non-invasiveness and ability to make it easy to visualise and assess issues. Besides this, most of them also provide statistics and other metrics in a comprehensive format.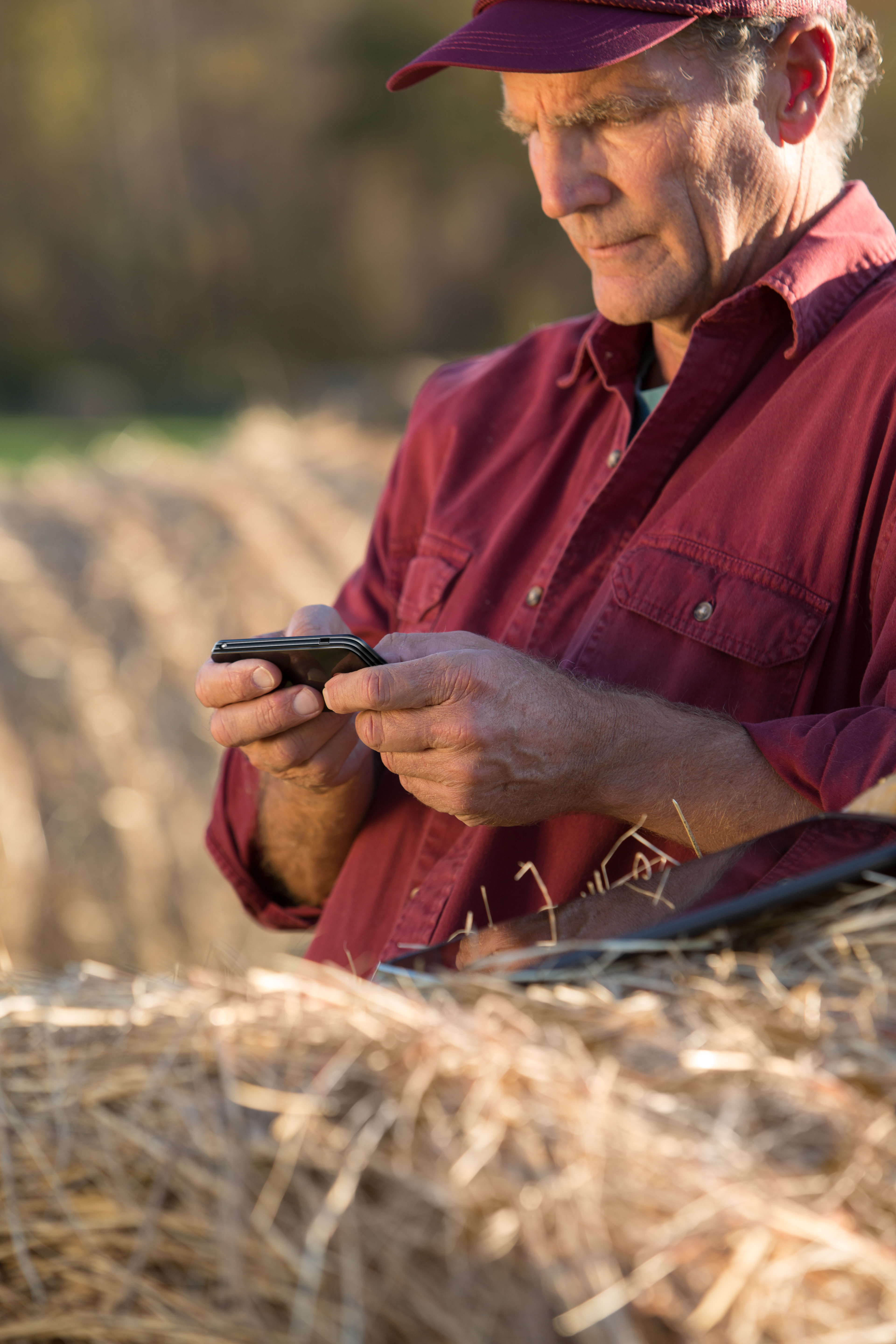 Communication
The function of apps has changed dramatically over the past decade. Apps were initially quite simple, primarily aimed at relaying information.
Media platforms began using apps to provide continuous access to pig herd management features and videos. Animal health companies saw apps as a way to improve awareness of diseases by listing clinical signs and management protocols. The Show Pig app from Zoetis, for example, provides users with a useful herd management tool designed to help pork producers with recommended breeding and vaccination protocols, dates and reminders.
Other companies saw apps as a way to alert farmers of potential dangers, such as climatic, disease and even market risks.
These apps are currently playing a major role in revolutionising agricultural production in developing countries. Increased access to the internet and smart phones have rendered farmers less dependent on word-of-mouth advice in Africa and provided producers with access to more scientific and market-related platforms to govern production decisions.
The number of unique mobile subscribers in Sub-Saharan Africa has increased by 20 million to 456 million between 2017 and 2018, with around 239 million people – or about 23 percent of the population – using the internet on a regular basis, according to the GSMA report The Mobile Economy. Sub-Saharan Africa 2019.
According to a Geo Poll Survey conducted in September 2018 amongst 972 Kenyan farmers, mobile applications helped to reduce the information deficit in the Kenyan agricultural industry by keeping farmers abreast of weather patterns, food and livestock tips, modern farming methods amidst fluctuating food prices and access to credit that is customised to their needs.
Twenty-nine percent of the participants said they used their mobile phones to gather information either by relying on social media platforms, such as Facebook or mobile apps, including Whatsapp.
Word-of-mouth, nevertheless, is still the predominant medium of communication with 49 percent of the farmers using this as their main source of information, followed by radio, which accounted for 29 percent of the way in which farming advice is gathered.
New trends
Over the past five years apps have become much more sophisticated thanks to the development of new technologies allowing the capture of more data and better data processing.
Instead of a mere push of information, producers can now use apps to monitor on-farm activities via video cameras and sensors, make sense of data – whether this is big or small data processed through machine learning or other algorithms – and to benchmark activities against previous results or those of other farmers.
"More and more in our digital world, there is an app for any action, work or leisure. In agriculture it can be used to promote responsible and effective management, which in return results in better health status and welfare standards of animals," Vélez says.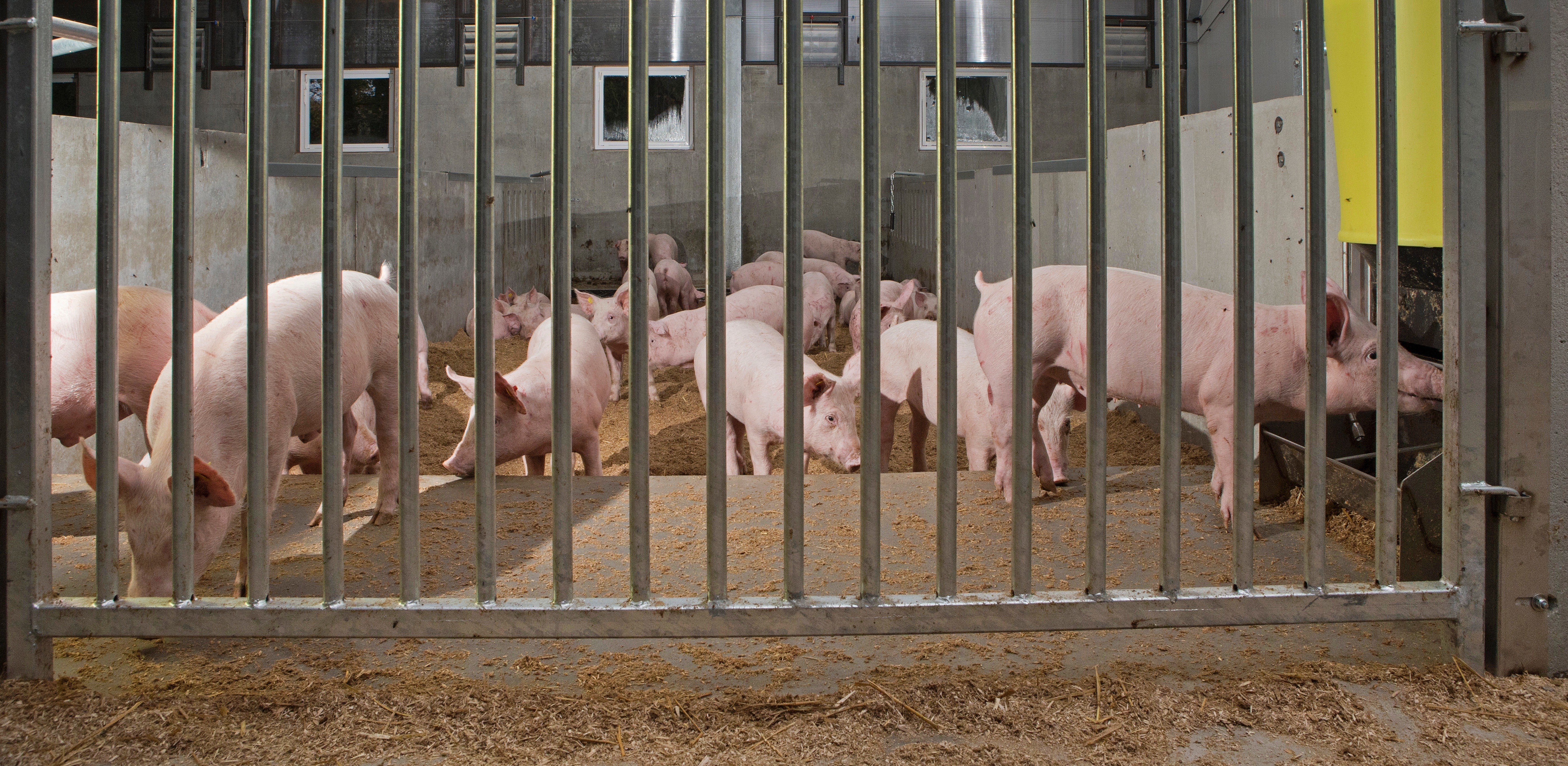 Pig1000 allows users to register notes and create alerts of important notes on a 1000-day swine breeding calendar, whereas apps such as Swine Herd Management allow farmers to store breeding and health records.
AVSI in Uganda has developed an app to support small-scale and emerging farmers, called the Pig Farm App, where farmers can get expert advice, get daily production tips and also keep production records.
Big Dutchman's BigFarmNet Pig app allows farmers to get a quick overview and analyse production and climate data in different pig houses. Thanks to the scanning of ear tags by means of an additional device which automatically communicates with the smartphone, activities such as insemination, farrowing and weaning are made possible, allowing farmers to also be informed about each of their sows. The app has been designed to alert producers of anomalies, so they don't have to scan their phones all the time.
Degree2act, detects significant temperature changes in pigs through the use of infrared technology. The app is available for download on both the App Store and Google Play, but is still in the adjustment phase in which each user gets a thirty-day trial period, extendable while the app is being fine-tuned.
"The biggest challenge in the development of the Degree2Act app has been to turn complex and difficult to read infrared imagery into images that are easy to interpret. The field work has also been difficult, because we needed to collect enough images that are useful for adjustment algorithm. In commercialisation, the biggest challenge has been to think outside the box and do things different from the usual way software has been sold to find our own identify," Vélez says.
Vélez says that all their work is based on a commitment to human and animal safety, helping to assist in individual care and early detection, thus helping reduce the use of antibiotics and antimicrobial resistance.
"Good care and health leads to higher welfare standards. We are therefore committed to making Degree2act available worldwide for researchers, vets and farmers and are developing new features such as hypothermia, oestrus cycle detection and heat stress. Besides this we would like to introduce and improve access to data on disease spread to prevent outbreaks."
While apps are great, they may have quality issues just like any other product, which makes it important to make sure the product comes from a reliable source and has been duly tested and calibrated to perform well, Vélez advises. He adds that the more you rely on an artificial brain for decision-making, the less critical you become. Farmers therefore need to regard an app for what it is: "A mere tool to get information."