Great leadership delivers great results by Zoetis CEO, Juan Ramón Alaix
The qualities and attributes of leaders who deliver great business results.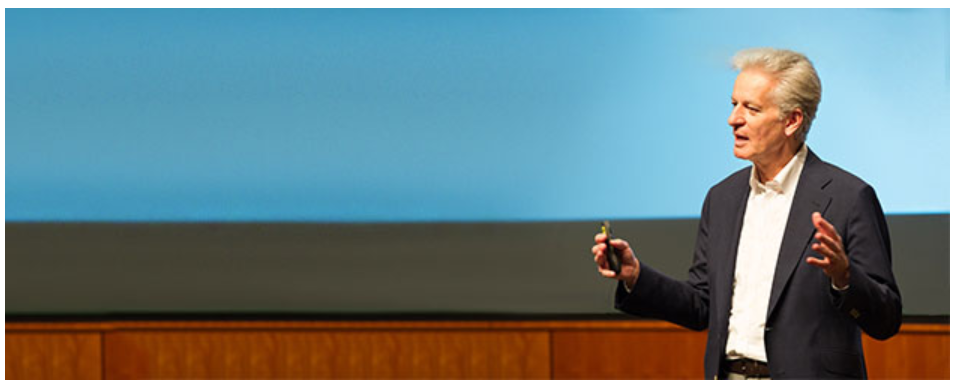 As the CEO of Zoetis, I often have conversations about the word "leadership." Sometimes it is in the context of Zoetis and our leadership in animal health and innovation when I'm talking to customers or investors. More recently, however, I was asked to talk about the personal qualities that I feel are important in a leader and the business impact good leadership can have.
There are many different kinds of leadership styles, and not one single recipe for success. We each have different experiences, skills and strengths, and we must find our own way to become effective, authentic leaders. For me, my early career was spent in Europe in financial roles. I then moved into general management in the pharmaceutical industry before leading Zoetis. Each stage of my career helped shape me as the leader I am today.
Regardless of your unique style, industry or level, a good business leader must do three things well:
First and foremost, all leaders must deliver results. A great leader will not be in their job for long if they are not achieving their goals. They must ensure that their organization is focused on a common mission and creating value for customers, colleagues and shareholders.
Second, a good leader must build a winning culture and create great teams. You have to bring the right mix of talents together and give them the right environment to achieve results. A well-formed team in the right conditions can always generate more value than a group of talented individuals. Good leaders also empower people and teams to make decisions that will delight customers, increase sales, simplify operations, etc. I believe in delegating and coaching my leaders, but the ultimate decisions must be theirs.
And third, a leader must always operate with integrity in everything they do. Strive to always do the right thing and play by the rules. At Zoetis, the end does not justify the means if people are cutting corners or sacrificing our Core Beliefs.
So what are the key attributes that I see in leaders who can deliver these types of results?
First, it's about adapting to change. In our industry, and in today's world, change is constant. Staying flexible and adaptive is critical for good leaders. Each time I took on a new role, went to a new company, or moved to a new country, it was a change with some risk, but I viewed it as an opportunity. It was a chance to develop myself, and each experience shaped the leader I am today. That is how you keep on learning and growing.
The second attribute is about preparation, which helps you make the most of every opportunity. You have to invest time in developing your skills. When Pfizer's CEO Ian Read talked to me about becoming CEO of Zoetis, I worked for months with mentors, coaches and other CEOs to become a better communicator, to understand how to work with the investment community, and to build a leadership team for our public company. It was intense and there were no short cuts.
Third, use the power of feedback to continuously improve. In fact, I do this all the time with customers and investors. I want to understand what elements of our company are important to them, so I can incorporate that input into opportunities for Zoetis. I've always relied on feedback from mentors to become more effective. Mentorships do not have to be part of a formal program or company assignment. Simply establish relationships with people who give you good advice and draw upon their insights and experience.
And, finally, good leaders are decisive. Leaders are always faced with options, and they must have the courage to make a call. Your people are counting on you as the leader to show them direction and take accountability. Mistakes will happen and need to be corrected, but not making a decision can often be worse for a business and show a lack of leadership.
Ultimately, the most important message I have for emerging leaders is to embrace change and never stop developing yourself. If you focus on that, you will find the right leadership style for you – one that can deliver success for your business, customers and colleagues.