How much of a threat is JEV to the US swine industry?
Australia recent experienced an outbreak of Japanese encephalitis virus
Editor's note: The following are excerpts of a webinar presented by the Swine Health Information Center in collaboration with the American Association of Swine Veterinarians, as part of its mission to address emerging diseases.

The Japanese encephalitis virus (JEV) is endemic in the Asia Pacific region of the world and continues to expand, as exemplified by the recent outbreak in Australia, which quickly spread to over 50 pig farms. How much of a threat does JEV really represent to US pork production?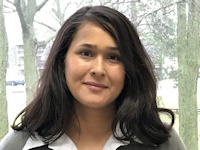 Dr. Leela Noronha, DVM, PhD, a research veterinary medical officer with the USDA Agricultural Research Service based in Kansas, said Japanese encephalitis virus (JEV) is endemic to the Asia Pacific region, and not known to circulate in the Americas. This virus has a history of spreading into new areas, however, so concern exists that the US is vulnerable to a JEV incursion, she added.

As with most foreign animal diseases, there's the potential for substantial impacts following an introduction into a new area. Naive animal populations might experience high rates of disease and death, she said.
"When viruses are introduced into new environments and pass through new hosts and new vectors, they change and adapt. This can make virus behavior unpredictable and lead to things like new transmission cycles and new disease outcomes," said Noronha.
However, JEV is not particularly hardy and can be killed by disinfectants, acidic conditions, as well as UV and gamma radiation, although it can last for some time in colder temperatures, she said.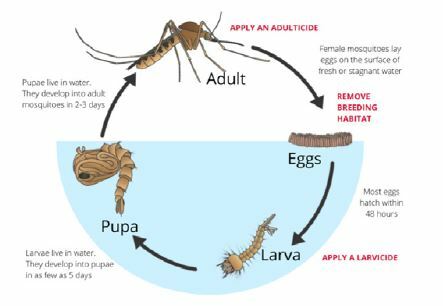 Pigs and JEV transmission
The primary means of transmission of JEV to vertebrate hosts is through the bite of infected mosquitoes of the genus Culex. Wading birds like herons and egrets are carriers of JEV, said Noronha. Experimental challenge studies have shown that several North American wild and domestic bird species are capable of replicating and shedding the virus, she added.
Humans, horses, and other animals are incidental hosts and don't develop high enough viremia to be epidemiologically important in JEV transmission, she noted.
Pigs, however, are the principal amplification hosts of JEV, Noronha added. There are independent mosquito-bird and mosquito-pig cycles, she said.
There is some experimental evidence of pig-to-pig transmission via the oral nasal route. Although the epidemiological significance of this is not yet known, it's a subject of interest among researchers, said Noronha.
"It's been determined that JEV can replicate to high levels in the tonsils of pigs, and that virus can be detected for several weeks after infection. That raises questions about the potential for persistence of the virus in pig's tonsils," she noted.
In the US, feral swine are of particular concern, as they have growing populations across large parts of the country, are exposed to mosquitoes and travel widely, said Norohna.
Currently, there's no active surveillance system for JEV In the United States, she emphasized. However, USDA/APHIS has developed a draft disease strategy to respond to a JEV outbreak.
JEV control
"There currently are no licensed vaccines for veterinary use in the United States. In Asia, there are inactivated vaccines available for use in horses and pigs. There are also live attenuated vaccines available for use in pigs," she said
In the absence of vaccines, the primary countermeasures available in addition to standard biosecurity measures are to focus on vector control. The objective is to reduce adult and larval mosquito populations, concluded Norohna.
Unlikely that JEV will infect the US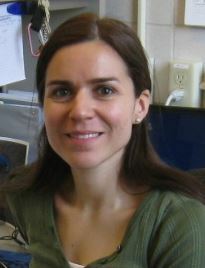 Dr. Natalia Cernicchiaro, DVM, MS, PhD, is an associate professor of epidemiology and Associate Director for Research at the Center for Outcomes Research and Epidemiology at the College of Veterinary Medicine, Kansas State University.
Cernicchiaro discussed the findings of a study done in 2018 and published in 2019 which was funded by the USDA and the College of Veterinary Medicine at Kansas State University.
The objective of that study was to determine the probability of JEV getting into the US, she said. A multi-disciplinary, multi-institution team was formed to address the question, she added.
JEV is globally expanding; the US has similar climate and environmental conditions as endemic countries, which makes it a suitable region for the introduction of JEV. The researchers wanted to quantify the risk of an incursion in the US, Cernicchiaro said.
Aircraft present the highest risk
After studying potential risks, researchers determined that aircraft coming from infected countries pose the highest risk for the introduction of adult mosquitoes to the US, she confirmed.
Legally imported animals, including birds, were considered a negligible pathway. There is no legal importation of pigs coming from JEV countries to the US. However, there's very little data on the illegal importation of pigs or birds. Therefore, concretely evaluating that risk scenario was very difficult for the researchers, Cernicchiaro said.
Surprisingly, migratory birds are not considered a threat in terms of JEV. "There is no direct migratory flyway from Asia to the [continental] US. The region where the flyways overlap is in Alaska," she said. The flyways from Asia move northbound to Alaska, where they overlap with flyways heading south to the continental US. There's a very low probability of an encounter between competent vectors and hosts, she added.
After determining the risks of introduction, highest on aircraft, the researchers determined the probability of establishment and transmission, Cernicchiaro said.
"The probability of establishment of JEV is defined as the ability of the virus to maintain and spread in the US once it's introduced. And we found that the probability of establishment was considered negligible. And that was due mainly to the low availability of amplifying hosts, specifically domestic pigs, around airports and seaports," she noted.
JEV has arrived, but can't establish itself
The bottom line, Cernicchiaro stated, is that it's highly probable that JEV is periodically introduced into the United States via aircraft. However, under current conditions, JEV cannot establish itself in the US, she added.
"Based on our current models, we can see that prevention and control should be directed towards the aircraft pathway, including aircraft disinfection," for aircraft arriving from JEV infected areas, she said.
The main areas considered at risk are the east and west coasts of the US. Therefore, an active surveillance program for JEV should be put in place in those regions, Cernicchiaro concluded.