Management tips for moving your pigs indoors
Advanced planning and simple husbandry steps can help keepers transition their herds to indoor environments over winter.
For smallholders or small-scale pig keepers, keeping your animals warm in the winter can be daunting. The cold weather can make pigs more susceptible to disease, respiratory issues and stress.
To combat these challenges, many small-scale pig keepers decide to move their pigs indoors over winter. This approach has some advantages: they're more protected from the elements and it's easier to manage their surrounding environment if they're in a barn. However, there are crucial management steps that should be taken to acclimate herds to their winter barn.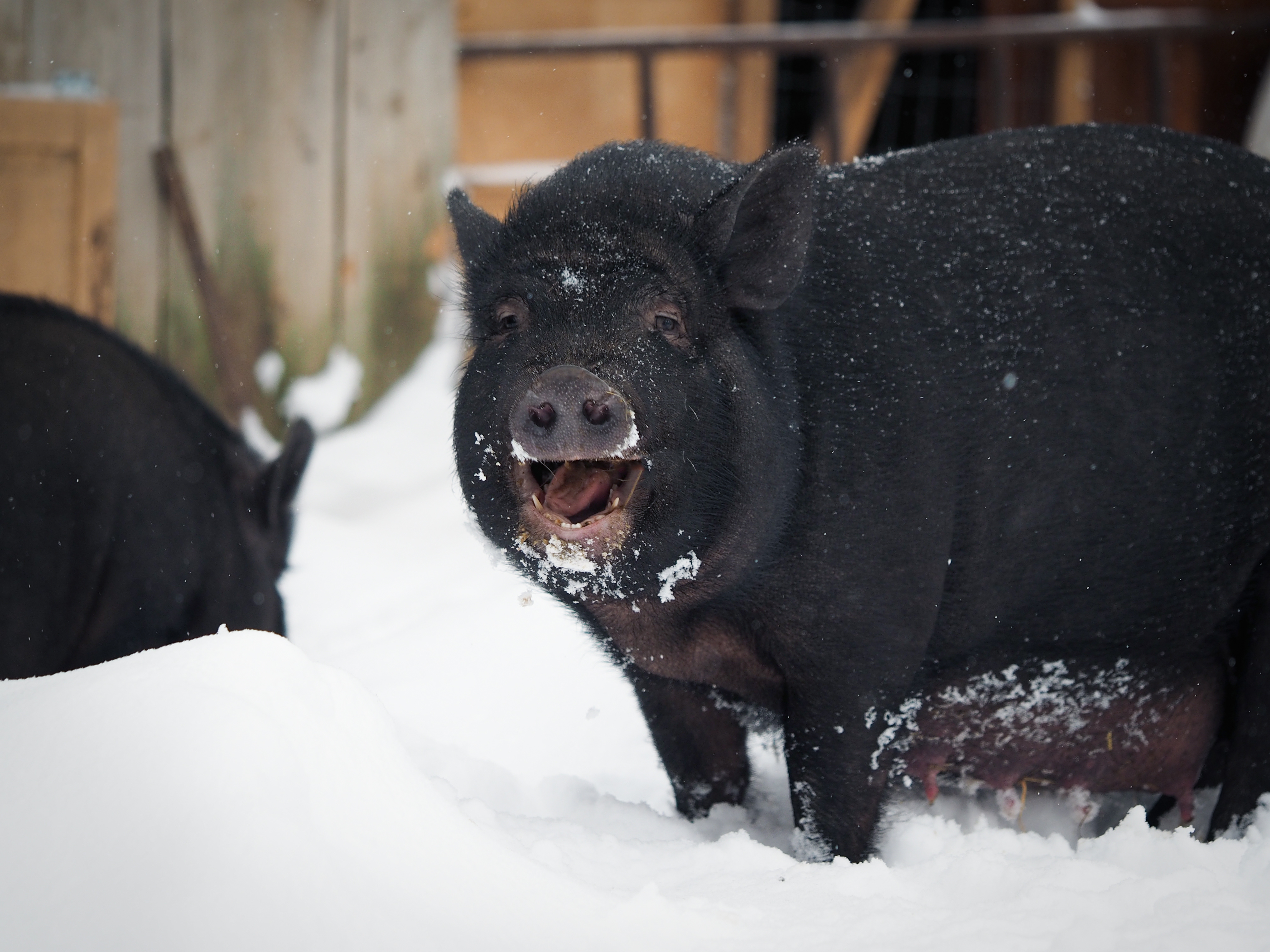 Keep an outdoor area available
Indoor pigs still need access to an outdoor area to urinate and defecate. They also need this area to exercise. Pigs tend to eat more in the winter to stay warm, but they shouldn't be gaining weight due to inactivity. Contrary to popular belief, a fat pig is not necessarily a healthy one; they need space to move around and socialise. Giving pigs this space will improve meat quality and their overall welfare.
Keep a source of fresh water
Even though cold weather can depress thirst, pigs require a constant source of fresh water to maintain their weight and fend off disease challenges. Make sure that the water system has been winterised and is suitable for your pigs' development stage and herd size.
Indoor admin
It may seem obvious, but keeping your pigs inside means that you'll have to do a lot of mucking out and cleaning over winter. Small holders should keep plenty of fresh hay in the bedding area so the pigs can stay warm and remain clean. Older bedding can be placed at the entrance to the barn or shed to prevent mud from creeping into the sleeping area.
For some indoor spaces, investing in fans and space heaters could help manage the temperature and ventilation. Be sure to aim the fans above the pigs' heads to encourage laminar airflow and to allow colder outdoor air to mix with warmer indoor air.
If you're using an arc, you need to be mindful of the amount of bedding you use. Extra hay is a great insulator for cold weather, but be careful not to over-insulate the arc. Two to three adult pigs can generate enough body heat to keep an arc warm without needing outside help.