Pig outlook: lean hog bulls are now fading
US hog futures hit a five-week low as major meat companies warn of inflating meat prices.
The pig trader's perspective
October lean hog futures this week hit a five-week low as the bulls have faded badly the past two weeks. However, don't be surprised to see a bit more weakness in the hog futures market in the very near term, only to see prices bounce back smartly.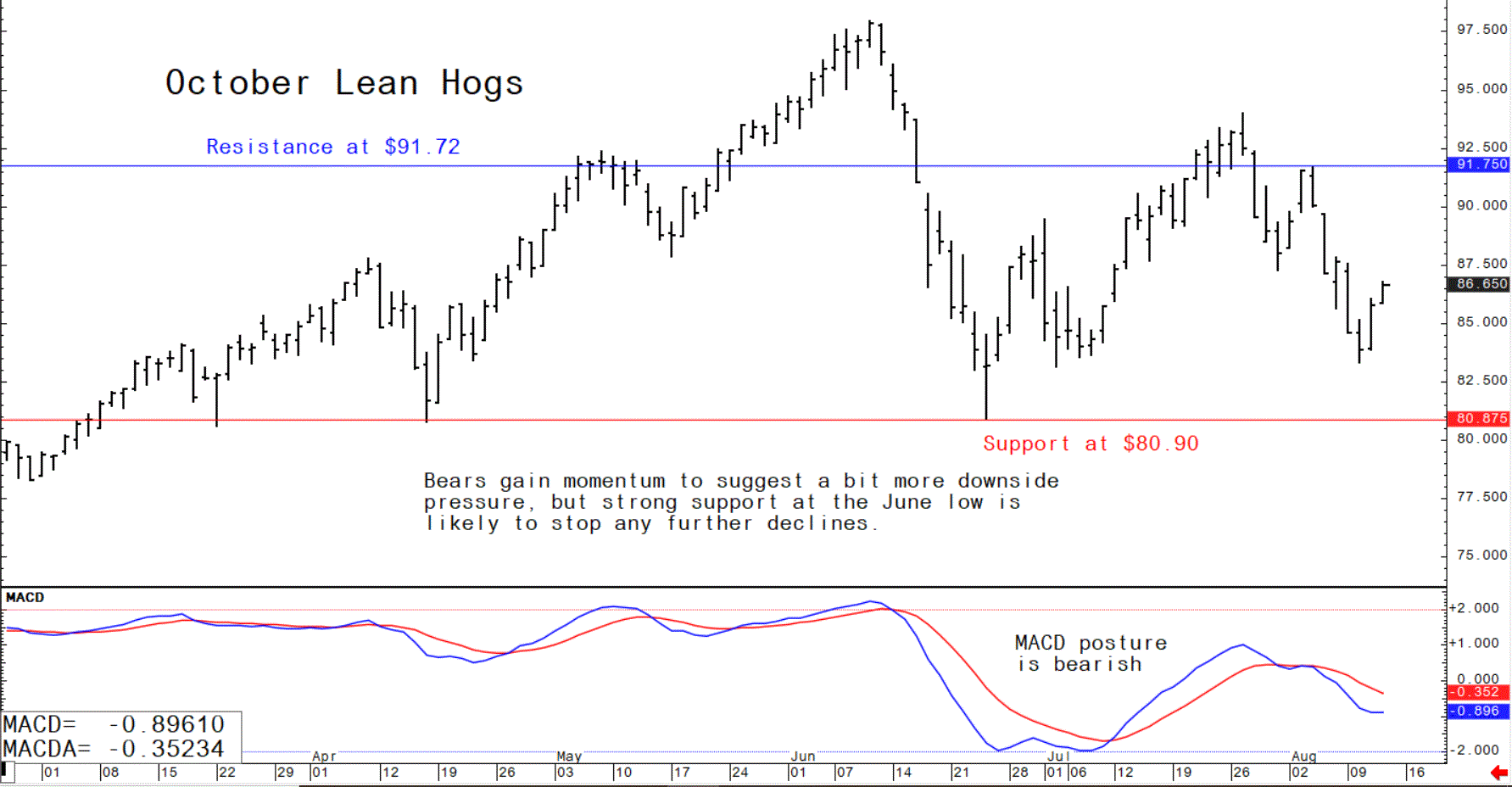 A rally in the US pork product market strength helped lean hog futures to stabilize at mid-week. Soaring US beef prices lent hog futures some support. Lean hog market bulls are worried about seasonal tendencies of rising US hog slaughter levels heading into the fall.
The next week's likely high-low price trading ranges:
October lean hog futures-$83.325 to $90.00 and with a sideways bias
December soybean meal futures-$347.00 to $370.00, and with a sideways-lower bias
December corn futures-$5.32 1/4 to $5.73 and a sideways bias
Latest news regarding the global pork industry
US pork export sales disappoint market bulls
USDA Thursday morning reported US pork net sales of 14,600 metric tonnes (MT) for 2021 were down 62% from the previous week and 48% from the prior four-week average.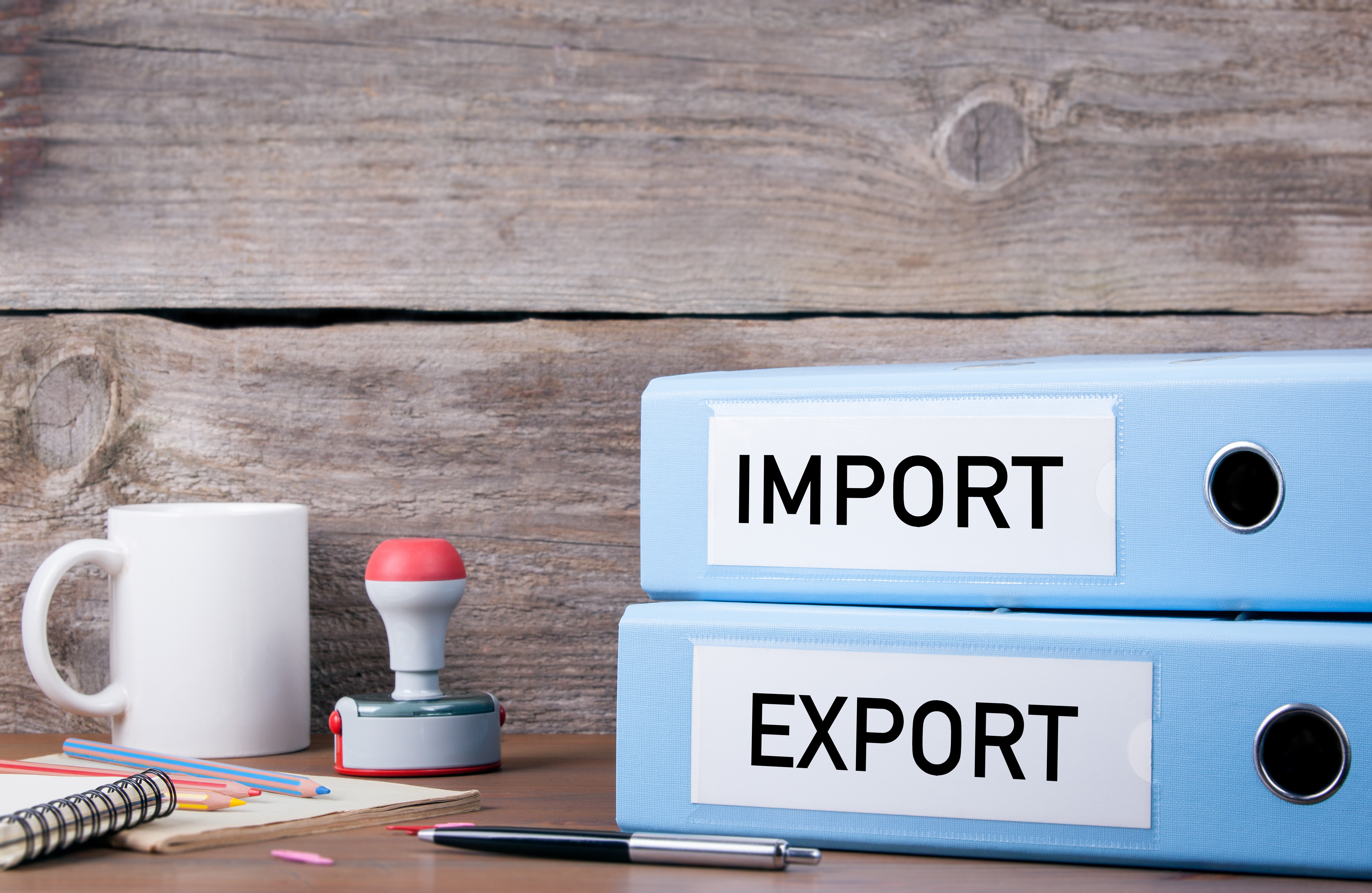 Increases primarily for Mexico (5,300 MT, including decreases of 700 MT), Japan (5,200 MT, including decreases of 1,400 MT), South Korea (2,000 MT, including decreases of 100 MT), China (600 MT, including decreases of 300 MT), and Canada (600 MT, including decreases of 500 MT), were offset by reductions for Australia (1,000 MT).
Exports of 27,600 MT were down 3% on the previous week and from the prior four-week average. The destinations were primarily to Mexico (12,600 MT), China (5,200 MT), Japan (3,800 MT), Canada (1,700 MT), and South Korea (1,500 MT).

US meat plants cleared to resume shipments to Mexico
The Smithfield Foods plant in Tar Heel, North Carolina, and Rava Forwarding in Laredo, Texas, were both cleared to resume shipments to Mexico as of 6 August. The plants have been barred from shipping meat products since 16 June for the Smithfield facility and 18 June for the Rava facility.
The Food Safety and Inspection Service (FSIS) said products with production dates between those in June and 5 August were still not eligible for export, but those with production dates on or after 6 August will be accepted. The plants were initially declared ineligible after Mexico raised issues on shipments of hides from the facilities.

Tyson Foods sees higher meat costs coming
Tyson Foods said it will have to pass along elevated prices for animal feed, increased wages and ongoing pandemic expenses to restaurants and supermarkets.

"We've seen unprecedented and accelerating inflation and we're trying to catch up with that," said Tyson Chief Executive Donnie King, on a conference call with reporters, according to the Wall Street Journal.
Tyson and other US meat suppliers including JBS USA Holdings, Sanderson Farms and Cargill are under pressure to fill rising orders from restaurants, which are reopening pandemic-closed dining rooms. Consumers, meanwhile, continue to spend heavily at grocery chains.
Information on aid for US contract hog producers may come soon
USDA has sent forward a final rule to the Office of Management and Budget (OMB) on CFAP, additional assistance and flexibilities related to the Consolidated Appropriations Act of 2021 that was approved in December.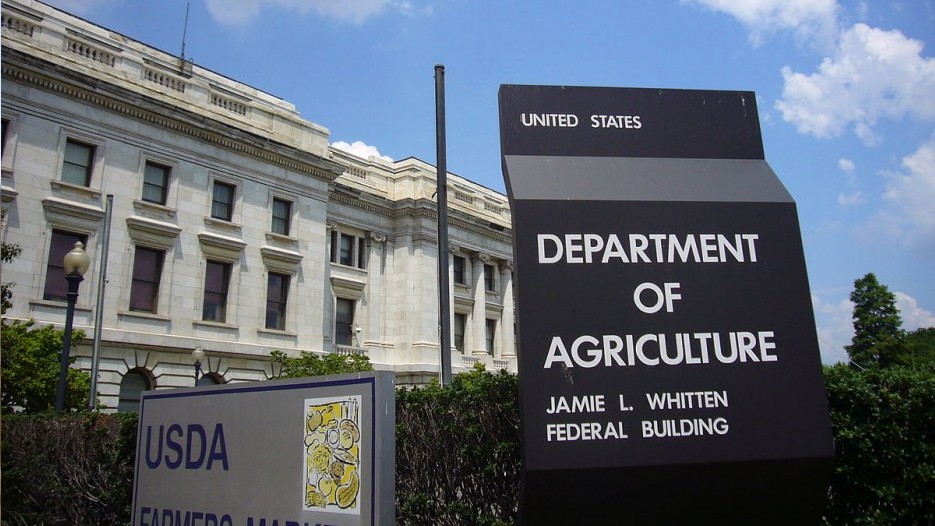 It is not clear what the scope of the regulation entails and whether it includes aid to contract hog producers that so far have not received help despite being made eligible for aid in the legislation. Reliable sources say the coming announcement will include payment information to contract hog producers.
Iowa and Minnesota senators press USDA on contract hog grower aid, top-up CFAP hog aid. A bipartisan group of senators are urging USDA Secretary Tom Vilsack to deliver not only aid to contract hog growers that was authorized in the Consolidated Appropriations Act of 2021 approved in December but also top-up payments to hog producers that were announced in January under the Coronavirus Food Assistance Program (CFAP).

As for the contract grower aid, the lawmakers said in a letter to Vilsack they were concerned that USDA's 15 June announcement that it would finalize the program within 60 days "only focused on poultry growers and made no mention of providing assistance to swine growers."
Congress has authorized payments to contract producers, but the payments appear to be lingering in the wait for new regulations. As for the top-up swine payments under CFAP, they acknowledged there can be delays under a change of administration. "However, over the past eight months, USDA has given no indication as to how it plants to put these funds to use," the lawmakers said.