Piglet Nutrition Notes: an insight into optimal piglet nutrition
The second volume of Piglet Nutrition Notes provides an overview of the complexities of piglet nutrition and offers insight into continuous herd improvement.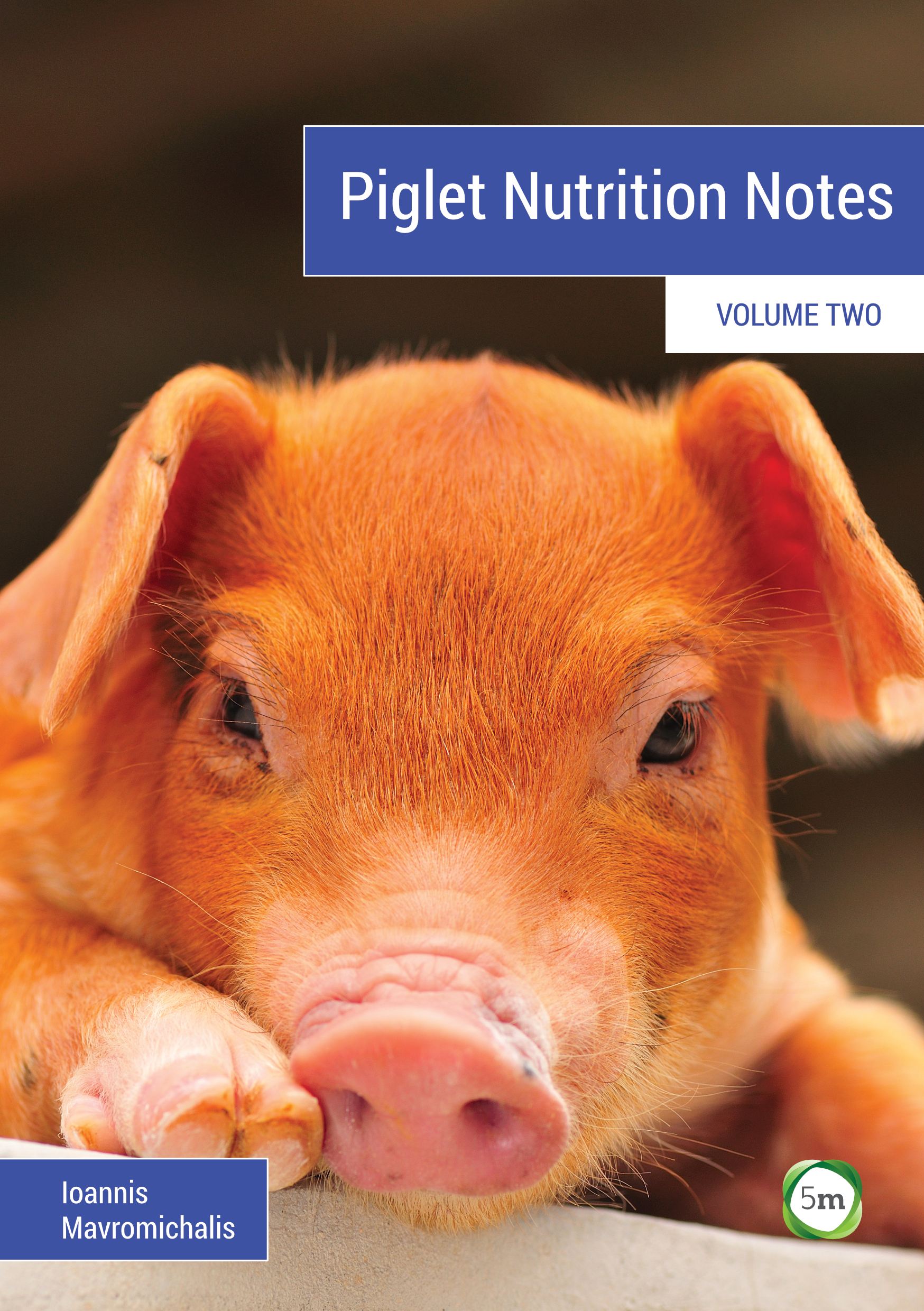 Dr Ioannis Mavromichalis is an internationally recognised authority in the field of applied animal nutrition, with many qualifications and publications in the subject area to his name including extensive expertise within the field of piglet nutrition.
Continuing the Piglet Nutrition Notes series, this quick reference guide provides further insight into the importance of piglet nutrition in the pig production process. Volume One covers protein intake, antioxidant vitamins E and C, immunoglobulins in piglet feeds, how to replace zinc oxide, and the role of lactose and its replacements in high-value formulas.
Volume Two concentrates on:
The practical use of gruel feeding as a management tool;
alternative dietary additives to replace the, strongly discouraged, prophylactic use of antibiotics;
the benefits of supplementing a milk-only diet in commercial pig production where maximum litter sizes and the fixed milk production capability of sows are juxtaposed; and
vitamin stability information for those that manufacture vitamin premixes for proprietary pig feed. This section will additionally assist the pig production manager in understanding the importance of sourcing the highest quality feed on-farm.
The guide provides a research-based overview with sufficient facts and figures that the reader has an ample understanding of the concepts involved, without overloading on detail. Should the reader wish for a greater depth of knowledge, the book provides a solid platform from which to start. The book also provides practical viewpoints directly from someone who has developed theoretical concepts into on-farm practice, although perhaps more could be gained from these insights with case study examples that would reinforce the practical points made.
This book is recommended for the commercially-orientated pig producer and professionals in the associated allied industries that support sustainable pig production. Students of veterinary medicine looking to graduate into pig production would find the book useful in that the style of writing allows for an uncomplicated grasp of key areas of nutrition. Small-scale pig producers and smallholders would also profit from the knowledge shared within the book, however, the guide assumes some basic knowledge of terminology within commercial piglet production practices so, for the non-commercially orientated, some further background research may be required.
Providing piglets with optimum nutrition from day one has far-reaching ramifications that can be observed throughout the entire production process: better overall health; less disease; fewer weaning losses; consistent weight; improved growth; superior meat quality; faster finishing by enhancing feed conversion rates; and higher value breeding gilt replacements. Improved nutrition in the early stages of growth will additionally save money in the latter stages: muscle is built exponentially so greater amounts laid down in the formative weeks often means feed levels can be adjusted accordingly.
The complete series of Piglet Nutrition Notes would be an asset to most libraries, providing an overview of the complexities of piglet nutrition and offering insight into continuous herd improvement.
Volumes one and two of Piglet Nutrition Notes, as well as other swine management titles, are available to purchase online from 5m Books.