Rabobank report: no longer crawling - insect protein coming of age in the 2020s
The demand for insect protein, mainly as an animal feed and pet food ingredient, could reach half a million metric tons by 2030, up from today's market of approximately 10,000 metric tons.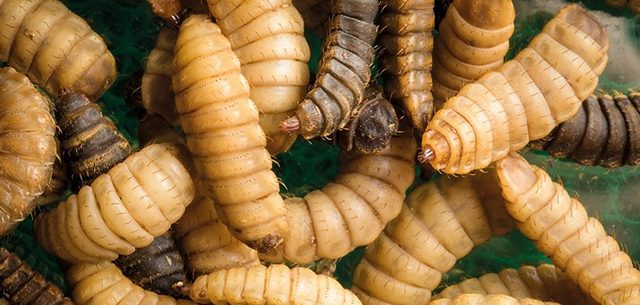 While the sustainability aspects and functional benefits support demand growth, high costs and prices, the current limited production capacity, and legislation are the main factors limiting growth of insect protein.
"Reflecting these opportunities and constraints, we believe the strongest future demand for insect protein lies in the aquafeed market," according to Beyhan de Jong, Senior Analyst – Animal Protein.

Currently the pet food market is the largest market for insect protein and Rabobank expects it to remain one of the largest. The report indicates the market for insect protein as a pet food ingredient is expected to reach 150,000 metric tons globally by 2030.
Poultry market
In poultry feed, the largest potential lies in layer hens and is more limited for broilers because of the high price point of insects compared to soybean meal. According to the report, the egg market allows for differentiated concepts and categories, such as free range, organic, omega-3 added, etc., which gives space to market insect-fed eggs.

Pig market
Rabobbank believes the swine market is the the smallest addressable market for insect protein due to market dynamics and insect protein price compared to soy. However, there could be small niche or premium markets once insect protein prices decrease. Also, there's research underway looking at speciality ingredients, such as gelatine, cysteine, and stearic acid, that are made from the pig carcass but have a far higher price per kilogram than pork meat.
Beyond inclusion in aquafeed formulas, there is great potential to develop specialized ingredients and products, likely even beyond feed and human food ingredients. This is potentially the most profitable part of this new industry. Considerable R&D will be needed to achieve all of this.
Rabobank customers can download the full report by clicking here.