Pig outlook: lean hog futures prices at second-highest level on record
US pork market surges higher while pig producers take on the USDA over slaughter line speeds.
The pig trader's perspective
The bull market run in lean hog futures rolls on, with prices now at the second-highest level in the 50-year trading history of futures.

The June lean hog futures contract is more than $4 above the CME lean hog index with expiration next Monday. Average hog weights in the Iowa/southern Minnesota/South Dakota market jumped 1.3 lbs the week ending June 5 to 284.4 lbs, as JBS processing disruptions and the Memorial Day holiday slowed marketings.
Strong cash markets continue to underpin futures. The national direct cash carcass price at mid-week averaged $110.01 and ranged from $100.47 to $125, according to USDA.
On wholesale pork markets, prices continue to creep toward all-time highs set in July 2014, with the primal cut-out average up around 25% since April. The outlook for a seasonal increase in hog supplies later this summer may limit price upside. However, futures' downside may be limited to corrective selling until trade is convinced a seasonal top is at hand.

The next week's likely high-low price trading ranges
August lean hog futures-$116.00 to $122.00 and with a sideways-higher bias
July soybean meal futures-$378.30 to $400.00, and with a sideways
July corn futures-$6.69 1/2 to $7.14, and a sideways-higher bias
Pork industry news from the United States
US pork export sales slide in latest week
USDA Thursday reported net sales of 19,700 metric tonnes (MT) of pork reported for 2021 were down 19% from the previous week and 24% from the prior four-week average.
Increases primarily for China (8,100 MT, including decreases of 700 MT), Mexico (6,400 MT, including decreases 1,500 MT), Colombia (1,600 MT), Japan (1,300 MT, including decreases of 600 MT), and South Korea (900 MT, including decreases of 300 MT), were offset by reductions for Australia (200 MT).
Exports of 27,500 MT-a marketing-year low-were down 25% from the previous week and 32% from the prior four-week average. The destinations were primarily to Mexico (10,100 MT), China (6,600 MT), Japan (3,500 MT), South Korea (2,600 MT), and Canada (1,100 MT).
NPPC works to appeal court decision on factory line speed
National Pork Producers Council (NPPC) officials said convincing the Biden administration to appeal a court decision curbing line speeds at several pork processing plants and a legal challenge to California's Prop 12 animal welfare rules remain the group's top priorities.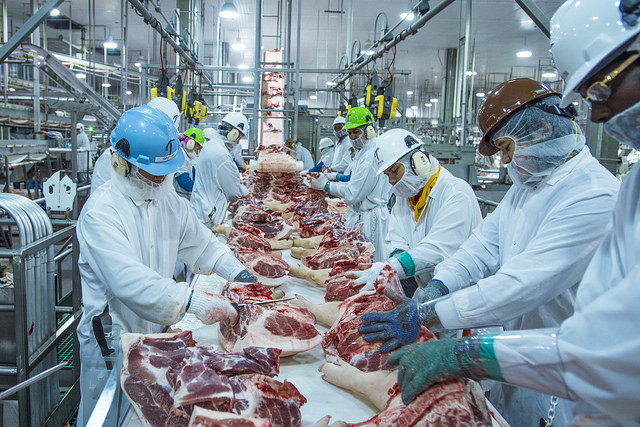 USDA Secretary Vilsack says no decision yet on appeal of line-speed ruling
USDA Secretary Tom Vilsack clearly distanced himself from litigation over line speeds at swine slaughter plants, which a judge said in March need to be slowed at six plants operating under the New Swine Inspection System. US pork industry groups are urging USDA to appeal the decision.
Last month, USDA's Food Safety and Inspection Service (FSIS) said the six facilities should prepare to revert to their old speeds of 1,106 animals per hour at the end of this month, when the decision goes into effect. But on Tuesday 8 June, Vilsack said no decision on whether to appeal has been made, and that in any case, that decision is up to the Solicitor General. "I think the parties are talking, which I think is a good thing," Vilsack added.
Lawmakers know an issue when they see and hear one, and this topic is a one example. Senator Chuck Grassley (R-Iowa) is seeking signatures on a letter asking the Justice Department to appeal a court decision that will require pork processors to slow line speeds. Grassley said the loss of processing capacity would have a large negative economic impact on pork producers.

"It will create a surplus of hogs on the market," Grassley said. "Iowa State University is saying dropping the price by $23 an animal. The total economic loss of this decision to hog farmers is estimated to be $80 million for this year." Representatives Jim Hagedorn from Minnesota and Dusty Johnson from South Dakota are co-signing letters with Grassley addressing the issue.
Vilsack revealed that no decision has been made yet by the Department of Justice (DOJ) on whether to appeal a federal district court ruling that struck down a Trump-era rule allowing unlimited line speeds at certain pork processing facilities.
The ruling is set to take effect at the end of June, with USDA announcing last month it would enforce the decision. Vilsack explained that the six facilities that had been allowed unlimited line speeds under the New Swine Inspection System (NSIS) rule "will have to decide whether or not they want to go back to the 1,106 [head per hour] line speed, or whether they want to make adjustments in terms of adding additional hours, or additional workdays to be able to process the same number of animals that they [currently] process during the course of a day."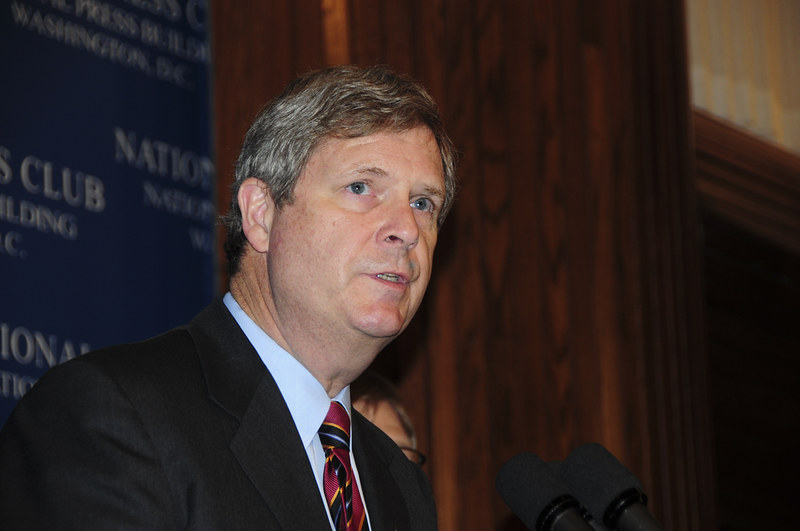 He lamented that the case put the department "in a very difficult position," forced to balance worker safety, food safety and farmer income interests. "Frankly, I don't think USDA should be put in that position," he remarked, saying his hope is that parties in the case "will figure out a way to move forward with this."
As for an appeal, Vilsack stressed that the decision rests with the Solicitor General at DOJ, not USDA, adding that the ruling itself does not become final until months' end.

JBS paid hackers $11 million in ransom
JBS USA paid the equivalent of $11 million in ransom after a Russia-linked cyberattack disrupted its operations in North America and Australia, Andre Nogueira, CEO of JBS USA said in a statement.
The company says, "At the time of payment, the vast majority of the company's facilities were operational. In consultation with internal IT professionals and third-party cybersecurity experts, the company made the decision to mitigate any unforeseen issues related to the attack and ensure no data was exfiltrated."
Also of note, JBS says that a preliminary investigation confirms no company, customer or employee data was compromised.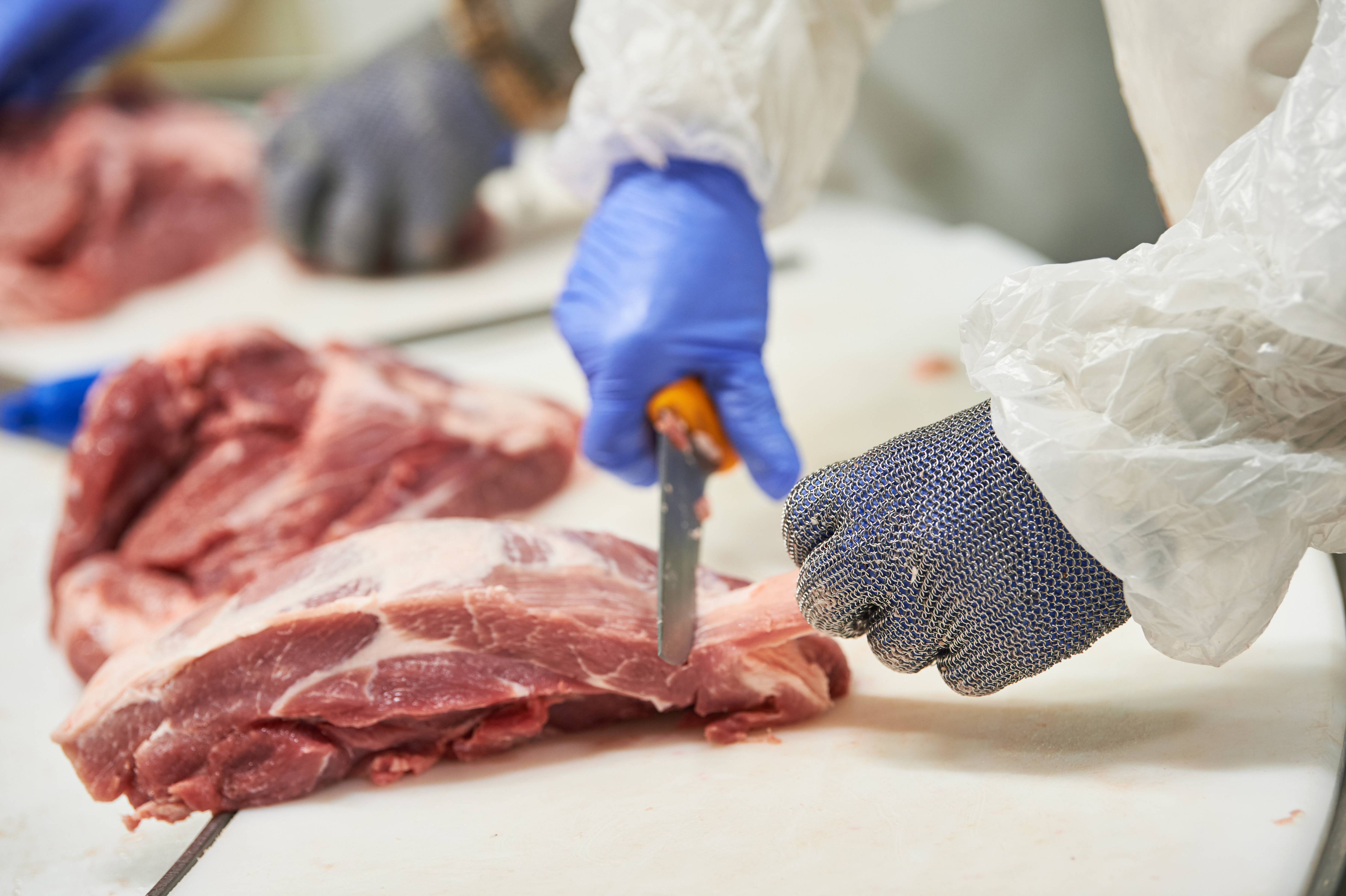 Ransomware payments are typically in the form of cryptocurrency payments, and the Wall Street Journal earlier this week reported the payment was made in bitcoin.
A cyberattack on Colonial Pipeline last month also resulted in the payment of $2.3 million in cryptocurrency ransom, though the US government has since recouped some of those funds.
Updates on China's pork sector
China plans to rely more heavily on pork reserves to stabilize prices
China's state planner announced it plans to use state reserves to stabilize hog production and prices. Since the start of the year, pork and cash hog prices have fallen more than 50% amid a rise in production and an increase in slaughter related to the spread of African swine fever in some areas.

China's National Development and Reform Commissions says it will significantly increase its reserve stocks of pork, though details were lacking.
"The key purpose is to send a signal to the market that the government will not let prices fall further," said Pan Chenjun, senior analyst at Rabobank.