Part 3: Addressing summer breeding challenges
Three industry experts talk solutions to gilt and sow management challenges.
In Part 3 of our series on addressing summer breeding challenges, researchers and industry leaders give tips on how to ensure successful breeding.
Ensuring successful breeding
The challenge of bringing gilts in is making sure they're mature. You don't want them moving to a sow-limited diet before they're fully mature, Knox, a Professor at the University of Illinois Animal Sciences Department, noted.

In fact, if producers are buying from a genetic supplier it's tough to know how old gilts are when they arrive on-farm. In one research project, Dr Safranski, a Professor in Animal Sciences at the University of Missouri, noted weight variations as wide as 100 lbs – and not just in a few animals.
"If they were all the same age then some of those gilts were of inferior quality," said Safranksi.
As a gilt buyer, Knox said producers should be looking for information on lineage, what litter she came from (what parity, what litter size and what birth weight) and what week she was born in.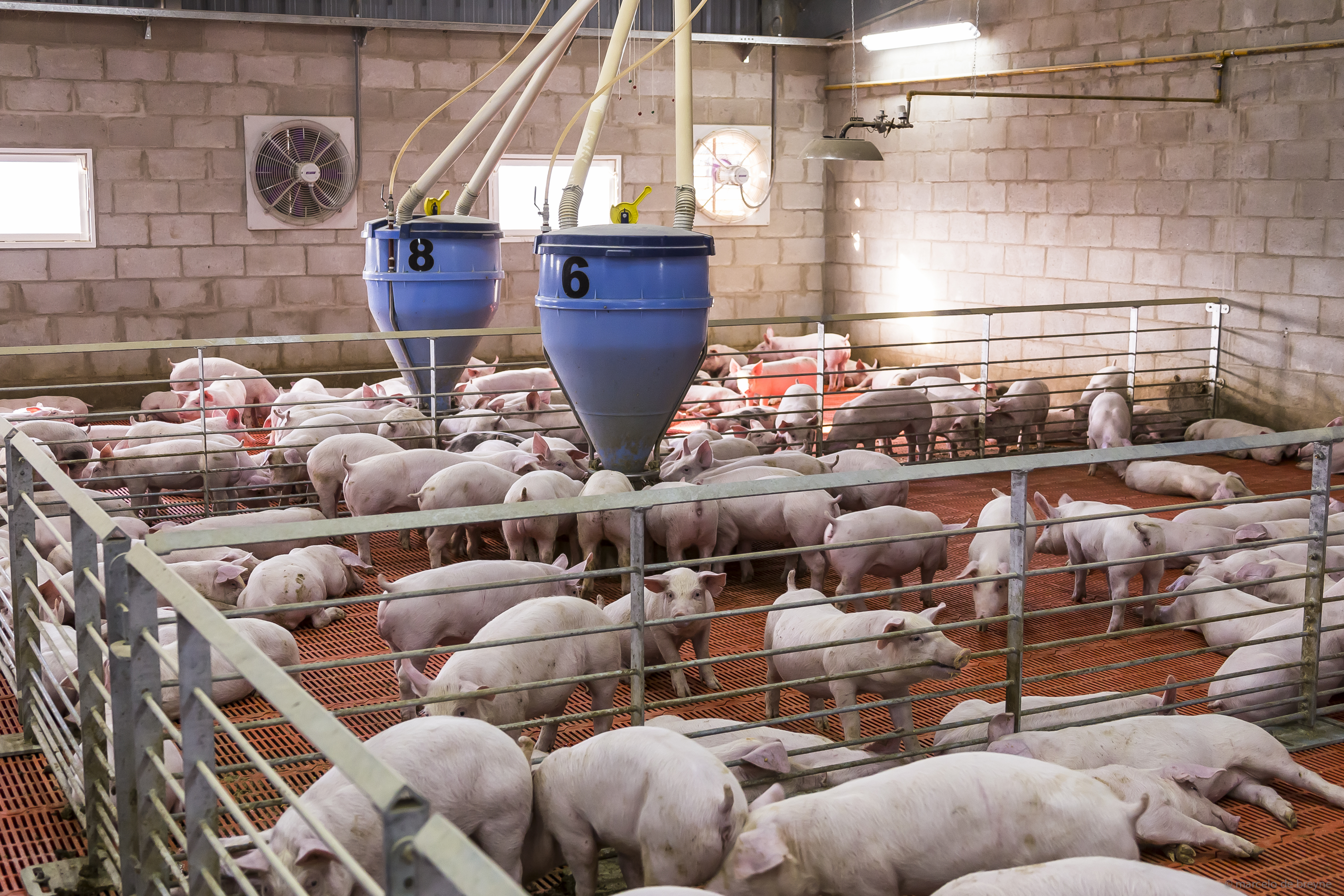 "Without that information I think you're working at a real disadvantage," he said.
Another tip for successful gilt breeding is to take your time. In general, said Knox, sows are calmer. "They've been through life cycles, working with humans and stresses and systems, and so they don't show really high levels of fear," he said. "They're really feed motivated or even contact motivated."
"Gilts are somewhat more apprehensive about all of these new environments, so they take more time," he said.
Both Knox and Safranski said the best age to initiate boar exposure is somewhere between 170 to 180 days. In reality, though, farmers are beginning as early as 160 days and going as late as 190 days, said Fred Kuhr, Production Supervisor at Dykhuis Farms.
When it comes to boar exposure time and which system works best all three experts agree: quality is better than quantity. Producers can choose between the in-pen system or the BEAR system (boar exposure area). A farmer's choice will depend on barn design and labour availability. Whatever your choice, you need animals to be thinking about sex, said Safranski.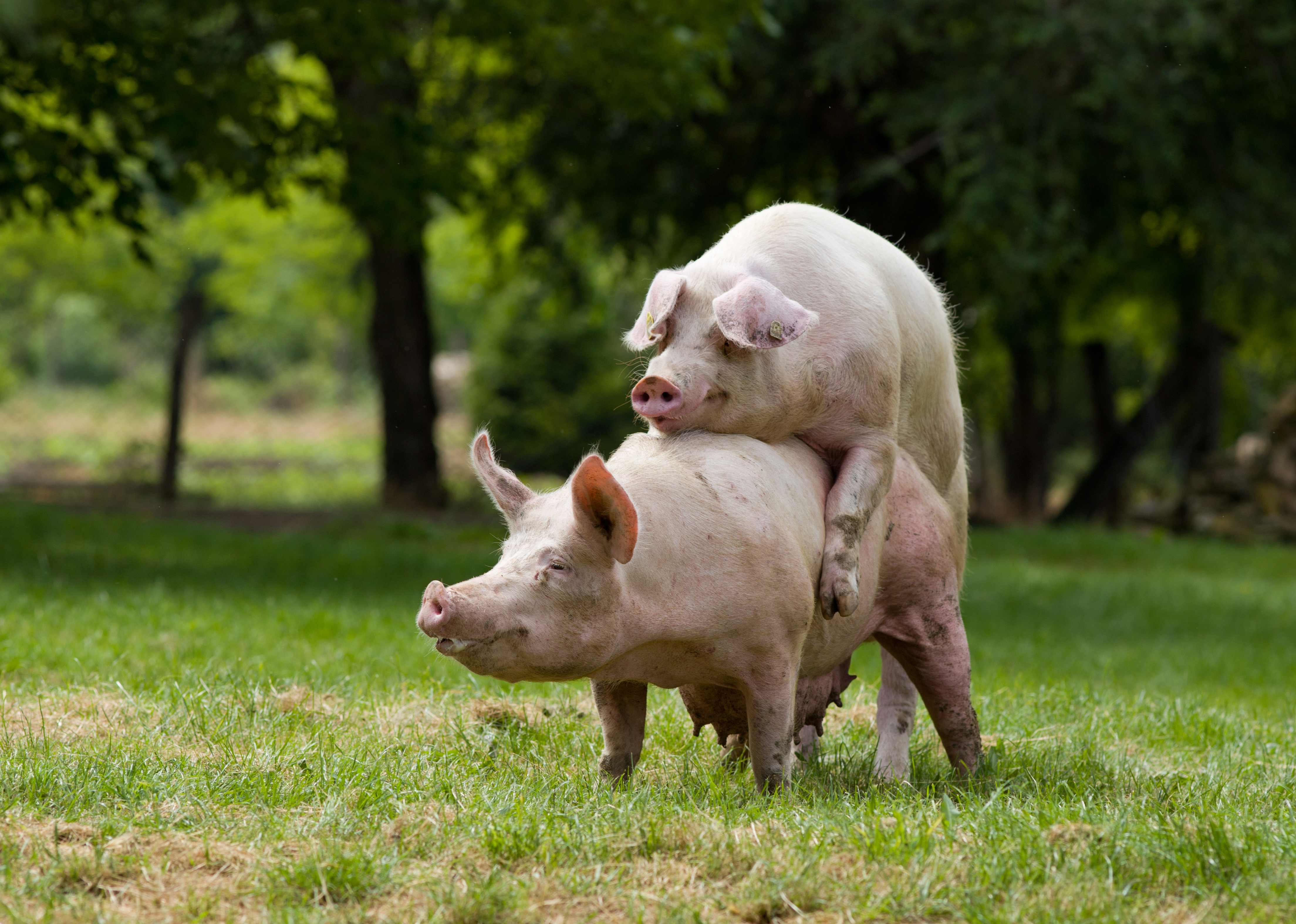 Knox doesn't have a system preference. "When all things are controlled – pen size, exposure, duration – I think there's probably an advantage to physical boar exposure when all things are held equal," he said. "But I also think there's some caveats in there, which is as pen size gets larger and larger it's more difficult to control male-female interaction amount because the boar can move freely and females can move away."
With fence line exposure, though, neither the male nor the female can control how long exposure lasts.
"To me, it's not the number of times as much as the quality of the exposure," said Kuhr. "Get the boars in there, get the time in there. If you're running the bigger pens, you've got to run more boars."
Research shows that boars create really potent pheremonal stimulation in their home pens, said Knox, which makes a case for bringing the females to him.
To increase exposure time, especially in cases where boars could tire out quickly, Safranski suggests using a robotic cart to pull a second bull behind the first. Doing so will extend exposure time from two minutes to four.
"One time done well is better than two times per day done poorly," said Knox in agreement.
"This is especially true if the farm is in a labour crunch," added Kuhr.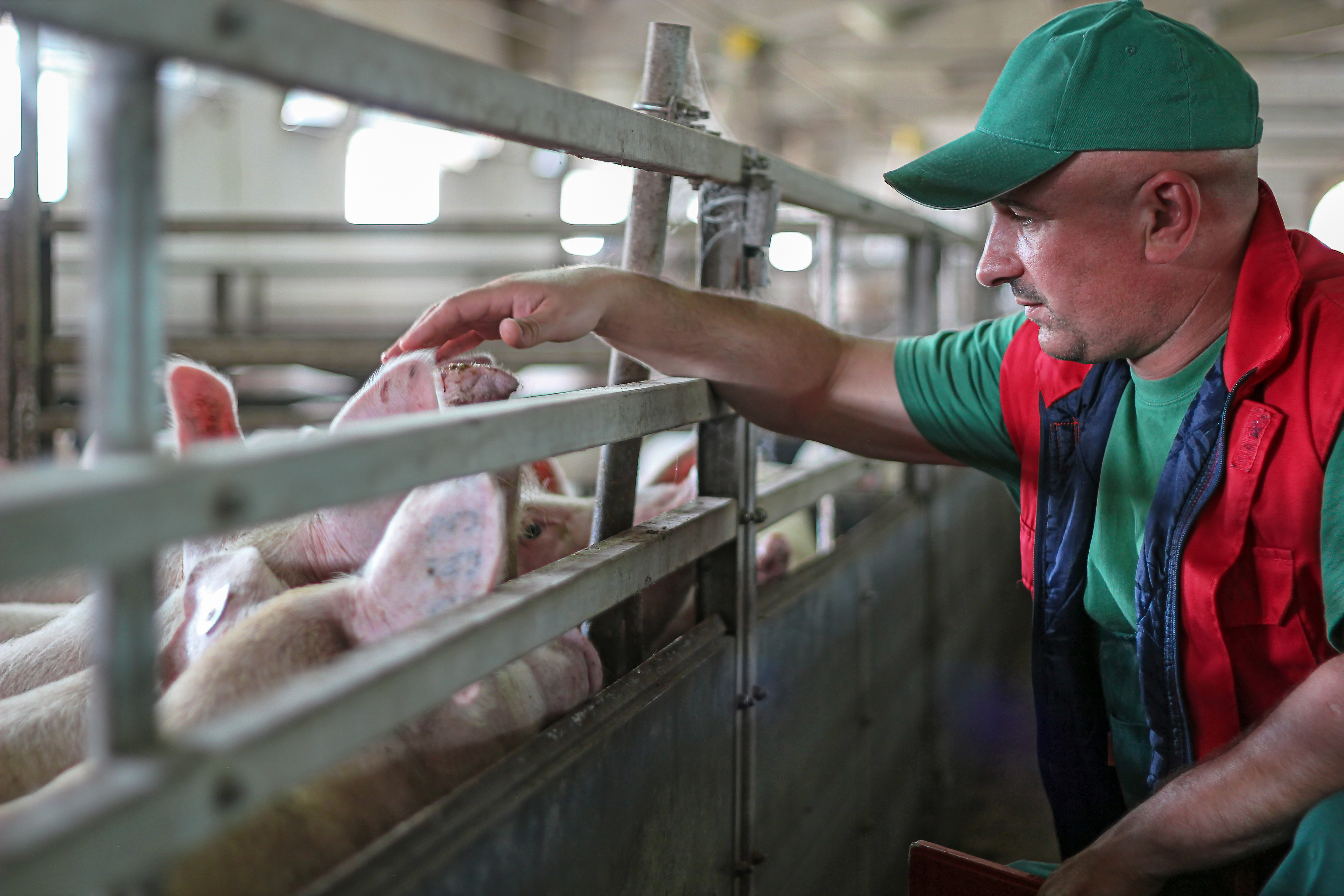 The best time to begin boar exposure is in the morning, as sows display oestrus better in the morning.
In terms of number of boars per group of sows, the three experts have seen everything from a ratio of 1:6 to ratios as high as 1:20 per pen. Safranski urges producers to make sure they have enough boars on-farm, though. Boars are critical for gilt cycling, post-wean oestrus timing and knowing the actual onset of oestrus for accurate insemination timing.
"The cost of a heat-check boar is not much," said Safranski.
"The rule of thumb that I've been using is one boar for every 200 sows on the farm," added Kuhr.
Finally, when selecting the best boar for the job, Safranski cautions producers not to choose bulls that are too fat. Fat boars do not produce the level of pheromones that a good body condition boar does, he said. He recommends working with pigs with Meishan genetics. Meishan is a Chinese breed that matures very early and is very sexually aggressive. To keep boars sexually interested, he recommends rewarding them from time to time by letting them breed with a cull sow.
The lifespan of a heat-check boar can be about three years. As long as they're sexually aggressive with good mobility then you can keep them, said Safranski. But most of them aren't going to make it that long. Kuhr rotates his bulls out every two years.
Dr Tim Safranski, Fred Kuhr and Dr Rob Knox spoke at the Global Hog Industry Virtual Conference in April of this year.