WPX: BarnTools launches new wireless remote monitoring system BarnTalk
BarnTools introduces their BarnTalk, a remote monitoring system that can capture data on temperature, water consumption, and humidity within a barn, allowing producers to view this information from any location.
BarnTools is an animal ag tech and software company that was launched in 2020. Since then, they have launched BarnTalk, a wireless remote monitoring system that can be put in a barn to obtain data on temperature, humidity and water consumption. This data can be found and stored in an app that producers can download.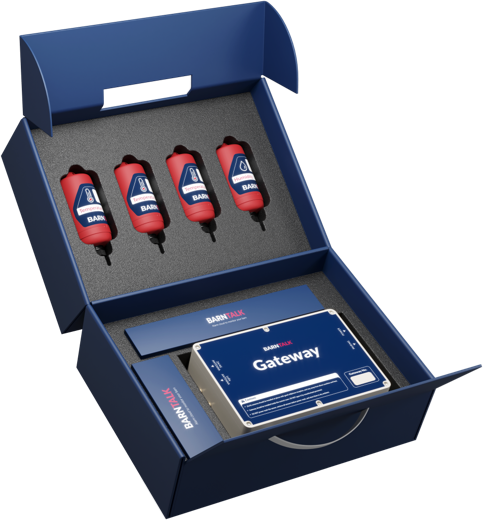 "We provide peace of mind for producers because they can see what occurs at their farm without physically being at the site," said Ryken. "In our app, you can set up thresholds when you want to receive warnings and emergency alerts and get a call if there's a problem. You can also build a call tree to invite other guests onto your app."
The call tree feature allows multiple people to view what occurs on a farm. This is very helpful because farming is not a one-person job - it takes a team. Many producers and operations have multiple family members and/or workers who assist with monitoring the herd. This allows the group to collaborate when taking care of their animals.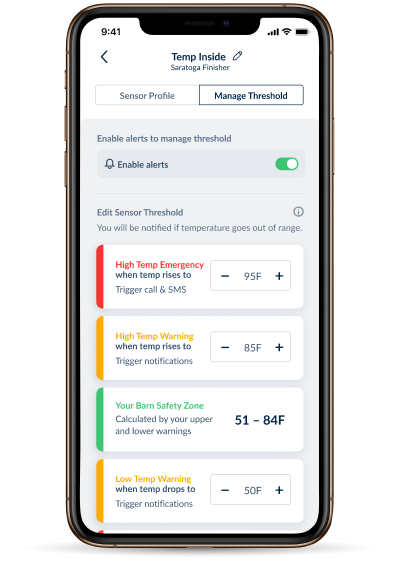 BarnTalk has a wireless water meter that gives producers real-time information about water consumption on the site. This can be useful if water consumption suddenly changes or if there's a water leak. Monitoring water consumption can gain insight into the health of the animals. BarnTalk also measures temperature, humidity and power. This data is key to running a barn efficiently.

"As you get more data, you can use that data to react to a problem," said Ryken. "Another option for producers is that they can also use the data to optimize how their farm is growing and how to keep the pigs healthier so they can get to market faster."
BarnTools says they have more products and innovative technology in the pipeline. BarnTalk was built with a small suite of sensors that help capture data. Ryken says they are currently working on additional sensors that will expand the information producers can collect and what and how they monitor their barn.