WPX: The State of the Chinese Pork Import Market
Joel Haggard, Senior VP at USMEF based in Hong Kong, spoke to attendees at the 2021 World Pork Expo about the state of the Chinese pork import market, the risks to US producers, and how they're responding to these challenges.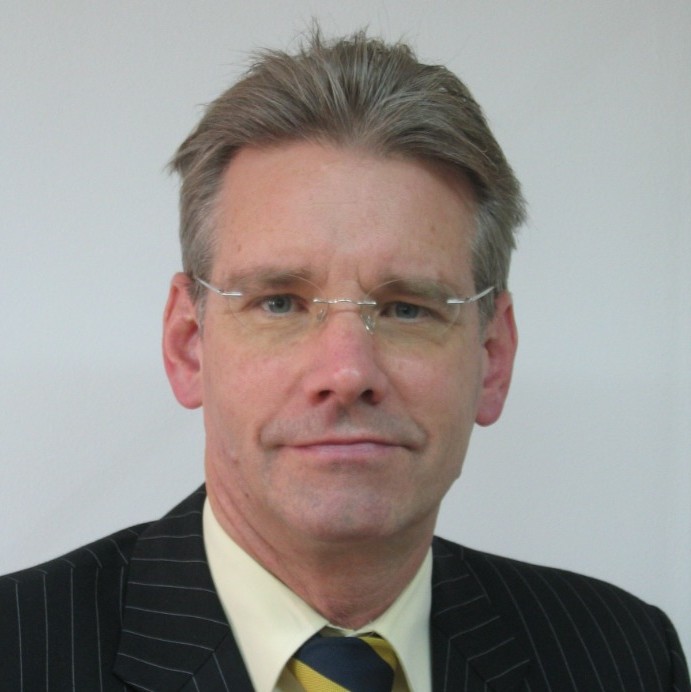 China is currently the largest market for US red meat, poultry and pork exports. As the market grows, there will be more opportunities for US producers.

However, since the Chinese market is still very young, there are risks that come from investing too heavily in it. These risks include higher import duties, China's self-sufficiency plans and more. Thus, US exporters should be cautious about pursuing these new opportunities too aggressively.
This is why the US Meat Export Federation (USMEF) is closely watching the Chinese market, while also pursuing a number of other markets worldwide.
During the 2021 World Pork Expo, Joel Haggard, Senior Vice President Asia-Pacific at USMEF based in Hong Kong, walked seminar attendees at the 2021 World Pork Expo through the state of the Chinese pork import market, the risks to US producers, and how they're responding to these challenges. Here is a brief overview of Haggard's remarks.
Need for export diversity amid Chinese market growth
Large January to May 2021 meat imports are a major driver in the forward movement of the Chinese market. However, there are a number of challenges the Chinese pork market is currently facing:
Hog and futures prices are below breakeven levels for wean-to-finish producers and may even be below the breakeven for some farrow-to-finish producers
Disparate cases of African swine fever (ASF), although overall the situation is rapidly improving
A large numbers of backyard producers still exist, in spite of accelerating modernization and production
There is also a policy of regionalization, where live market hogs cannot cross regional boundaries. However, it doesn't seem that this is influencing the market yet.
In general, China does have a history of hog cycles with high price volatility, rather than a more stable trend. Until the industry as a whole becomes more modernized, expect this trend to continue. As a result, there will be continued volatility in total import volumes, which presents risk to US exporters.
Right now, live hog prices are in a rapid state of decline, especially in the last couple of weeks. It appears that this is due to panic selling. As a US Dollar equivalent, pig prices are at $119 per hundredweight which is down 57% since January 3. While the expectations for the end of the year prices are are above current levels, futures values are also declining.
There is also a larger import duty handicap on US pork than competitors - 33% for the US versus 8% for other countries.
All this volatility means that while the opportunities in China are growing, there are still significant risks involved. The good news is that, in general, the US pork industry is less reliant on China than its competitors. Approximately 8% of US pork production is going to China, which is far less than the EU at 14%, and Brazil at 28%.
That said, USMEF stressed that the US must remain as diversified as possible to mitigate against the potential risks that come from trade with China.
The future of the Chinese import market
In addition to the risks mentioned above, there are a few others that US producers need to be aware of. One major risk is that China has established the goal of becoming self-sufficient in food production.
While this is probably unrealistic, they are aggressively working toward the goal. This involves investing heavily in agricultural technologies to boost their own crop output. In the meantime, China is increasingly diversifying their suppliers, to avoid reliance on just one import partner.
The regulatory atmosphere is continually volatile, which poses additional market risks. China currently has mandatory COVID-19 testing and disinfection policies, which hampers quick importation and clearance at the port. Additionally, they engage heavily in trade diplomacy, which involves trade measures to discourage imports from countries with which they have political disagreements.
As China's agricultural industry modernizes, so too will their international political power.
On the flip side, however, Chinese production costs continue to rise, which will incentivize demand for imported agricultural products. They have also expressed an interest in joining the Comprehensive and Progressive Agreement for Trans-Pacific Partnership (CPTPP), which would ostensibly lower duties to nearly zero. This would work in favor of US exporters.
How USMEF is planning for the future
Overall, the USMEF's strategy is establishing more stable trading relationships around the world.
In terms of how they're allocating their global resources, China only takes up 11% of the total global market. Most of their investment is currently focused on Japan, whose retail pork consumption is quickly increasing, particularly among the highly stable chilled product market.
Mexico and Korea are both also big markets for the US, with chilled US imports still rising, despite the fluctuation among that market in Korea.
In terms of emerging markets, USMEF now has full-time representatives in Vietnam and the Philippines. In the Philippines, ASF has diminished the domestic herd and raised total imports. Vietnam, however, is a long-haul market but very promising in terms of increasing pork consumption.
Right now, the main assumption is that US exports to China will drop significantly. However, given last year's unprecedented levels, we can still see the second highest exports to China in 2021, compensated by increases to other principal markets like Mexico, which are rebounding fully from the pandemic this year. Other export markets included Colombia, the Philippines and Vietnam.
Because they manage such a diverse portfolio, USMEF is continually looking for opportunities to build a more stable and long-term business that's less volatile and less dependent on price competition. This is part of the reason why USMEF invests incredible resources in building up chilled supply chains. If market conditions in China become more stable, USMEF hopes to establish a chilled supply chain there as well.
They are also committed to remaining flexible in how they allocate funding, so they can take advantage of new market opportunities as they arise.